Work & Dust Control Mats
The smart solution to protecting your floors, all the whilst keeping your workplace safe, dust-free and hygienic.
Dirt, dust, water and oils are common enemies of hygiene in workplaces around New Zealand. None of them stand a chance against Alsco's dust control mats. Highly-absorbent and durable, these mats absorb up to 80% of dirt and dust.
Place them in the busiest parts of your workplace. Entrances, hallways and work areas are all perfect locations to minimise dirt and maximise the safety and appearance of your business.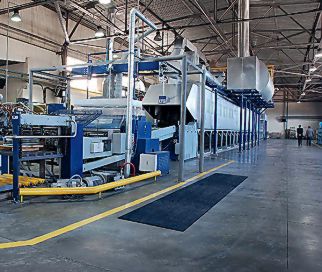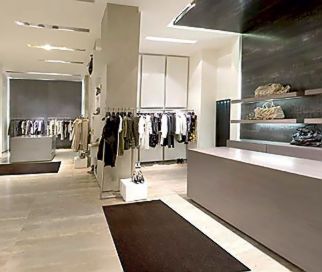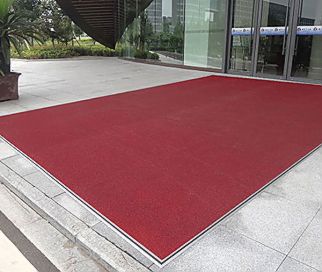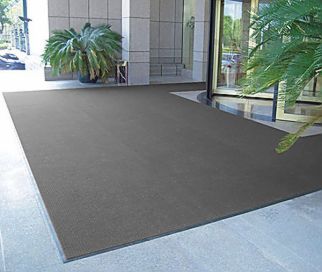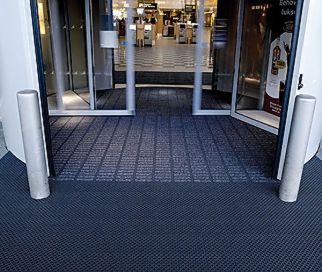 What Sets Our Dust Control Mats Apart?
Fits Any Workplace – With over 25 colours, shapes and sizes and a discrete, professional appearance, these work everywhere – from your workbench to your office's reception
Absorbs Everything – Capturing up to 80% of dirt, 3 litres of water and air-born dust due to anti-static properties, these mats are truly comprehensive in keeping your workplace safe and clean
Lasts For Years – Reinforced edges, long-lasting rubber and deep-dyed anti-fade yarn ensure these mats will take a beating – and stay intact, absorbent, and looking brand-new for years to come
From $1 a Day – With Alsco's Managed Rental Service, we supply, clean, deliver and replace your mats from a mere $1 a day – no matter your business's needs
With a slim, discrete profile, these mats are the perfect answer to cleanliness and safety for any workplace in New Zealand. Resistant to bleach, soiling, water, solvents and industrial washing, they'll be with your business for years.
Alsco's Managed Rental service includes regular industrial cleaning – picked up and delivered straight to your workplace. This ensures your spaces are kept clean and presentable at all times. No exceptions.
TEST OUR FREE TRIAL!
Alsco are offering a 2-week FREE trial. We'll deliver mats directly to your workplace so you can test them out – zero obligations. Don't like them? We'll simply pick them up and that'll be the end of it.
Ready to try it out? Contact us using the form to the right and we'll have your mats on the way. We're that confident our Dust Control mats are the perfect fit for your business.
---

"positive, professional and importantly cost competitive"

Over these years they have accommodated our needs with quality products and service delivery across a number of requirements from mat laundering, cleaning products, sanitary and sanitation to air fresheners, pest control and medical supplies to name a few. Alsco has impressed me with their constant strive towards customer satisfaction by keeping me in touch with new product lines and new services.
Their sales representative reflects the high standard and value they place in appreciating their customers. Both representative and sales support contacts me on a regular basis, which I welcome.
I confidently recommend the service that Alsco Fresh and Clean offer as my experience with them has been positive, professional and importantly cost competitive."