Entrance Mats
Stop dirt at your door and keep your workplace cleaner, safer, and more presentable with zero hassle.
Did you know that 70% of dirt and dust is brought in by foot? Did you know that Alsco's Entrance Mats stop 80% of this dirt and dust – at the door?
For years, our mats have been keeping businesses in New Zealand cleaner and safer. Absorbing water, dirt, dust, solvents and more, these are the ideal frontline defence for your business. High-quality, solution dyed nylon and super-gripping nitrile rubber ensure these mats will be with you for years to come.
Free Trial – Interested in testing it out? Alsco are offering a FREE two-week trial! Contact us for more information.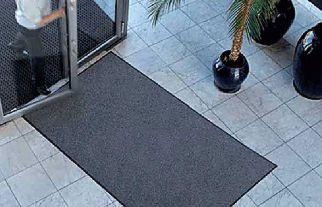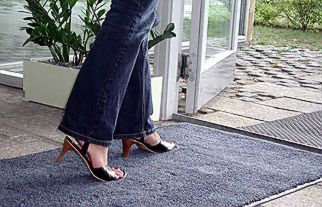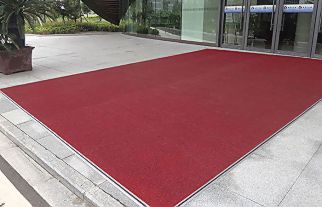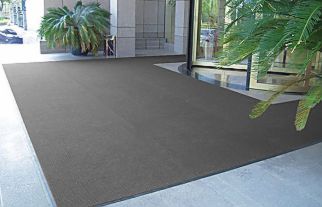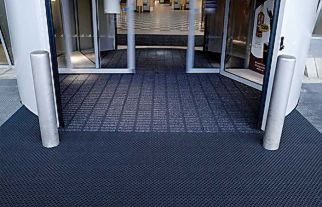 Why Are Entrance Mats A Good Idea For Your Business?
The beauty of Alsco's entrance mats lies in their flexibility. Whether your workplace is an office, a workshop, a garage or even a grocery store, these mats are a sure-fire answer to greater cleanliness, safety, and floor protection for years to come.
Wear and tear also takes its toll on your floors. Naturally, it's more expensive to replace your carpets than your mats. Alsco's entrance mats ensure your floors are protected, saving you even more money and hassle in the long run.
Captures 80% of Dust and Grit – These mats stop the majority of dirt at your door, keeping your workplace safer and more presentable, and saving you on maintenance and cleaning costs in the process.
Anti-Static Characteristics – Due to anti-static characteristics, these mats even capture airborne dust, ensuring your workplace is that bit cleaner.
Highly Absorbent – Due to the nature of these mats, they can absorb up to 3 litres of liquid, ensuring your workplace is kept safe and dry – no matter the weather.
Durable Design – With reinforced edges, solution-dyed nylon and tough, highly-gripping nitrile rubber, these mats will last for years to come – and keep their original appearance in the process.
Unlike many competitors, Alsco offers premium quality entrance mats. However, because you pay a fixed annual rental rate, you'll benefit from high-quality products, affordable prices, AND the convenience of regular cleaning and mat replacements. Alsco's rental service truly is the best of both worlds.
From as little as $1 a day with Alsco's Managed Rental Service, you can benefit from our Entrance Mats. Simply pay one, single fee. As part of our service, we'll supply, clean and replace your mats infinitely – with no added costs. It's the convenient, affordable option that hundreds of businesses across New Zealand are choosing.
Sizes Available
| | |
| --- | --- |
| Small | 85cm x 150cm |
| Medium | 115cm x 180cm |
| Large | 85cm x 240cm |
Custom Mats – looking for mats with a bit more personality or visual punch? Alsco offers high-quality, printed welcome mats to brighten your business's reception area – or logo mats, allowing you complete freedom in what your mats display.
FREE 2-WEEK TRIAL
No obligations. No small print.
Alsco are confident in the quality of both our entrance mats and our managed rental service. That's why we're offering a zero-obligations, 2-week trial – for free. Simply contact Alsco and let us know you're interested. We'll have a free mat over to you in no time. Use the contact form to the right to enjoy the benefits of Alsco's Entrance Mats for free for 2 weeks!
---
[b3_row] [b3_column lg="4" md="4" sm="12" xs="12" ]

[/b3_column] [b3_column lg="8" md="8" sm="12" xs="12" ]
"…they are always willing to offer and look for better solutions."

Alsco have been Dow's preferred business partner for our New Plymouth site for a number of years.
Throughout my 9 years tenure, I've found them to be reliable, honest, innovative & responsive to deal with. This is from their delivery people to our account manager. Nothing seems to be of too much hassle to them.
Also when they lock in a contract price they honour it – something that doesn't happen a lot now days.
I have no hesitation in recommending Alsco to any business, looking for the above attributes."
[/b3_column] [/b3_row]