First impressions count, especially when it comes to the restaurant business. It's important for your front-of-house to be inviting and spacious for your customers. The restaurant front of house is usually made up of the dining area, the bar area, the waiting area and the reception.
When planning your front-of-house, you should keep in mind the staff members who you want to handle the customers.
Depending on the size of your business, these can include a shift manager, a host (sometimes called a maître d′), the waiters (also called servers) and even bartenders.
There are many ways that you can make your restaurant front-of-house inviting for customers and a great space for your staff to work in.
The Staff are The Stars of The Show
The staff members who serve your customers need to be well-trained, patient and have great customer service skills. There are a number of roles you can fill to adequately handle the front-of-house.
The General or Shift Manager: The front-of-house team needs a competent leader who will ensure that everything is running smoothly. The general manager hires and fires staff, oversees shift rosters and meetings, and ensures that he or she handles customer or team member queries.
The Host: Aside from the general manager, another crucial team member is often the host or hostess. This is the person who receives guests at the reception or reservation desk. They are impeccably presented and welcoming to the guests. Aside from receiving guests, they handle the waiting guests and also seat those whose tables are ready.
The Servers or Waiters: The servers or waiters are a vital element of your restaurant front-of-house team. They are responsible for taking food and drink orders at the tables, serving the guests and also making menu suggestions. They must have customer service skills to handle different types of customers, and their patience will sometimes be tested.
The Bartenders: If your restaurant front-of-house has a bar, then a qualified bartender or two can be a great addition to the team. Good bartenders create cocktails and any other beverages available at the bar. In some restaurants, the bar also serves as the waiting zone, so it's often up to the bartenders to interact with the waiting customers.
The Restaurant Runners: In larger restaurants, the waiters usually get help from restaurant runners (or food runners). They keep drinks full, bring out the meals to the guests, clear the tables once the customers are done and even set up tables for the next group of guests.
How Do You Successfully Manage Your Restaurant Front-of-House?
Ensure the Front-of-House Design is Practical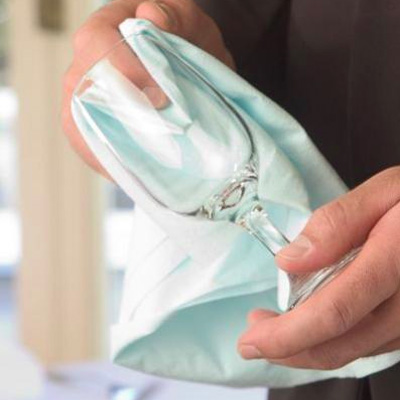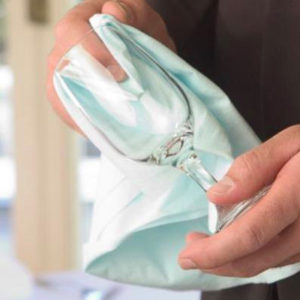 When planning for your restaurant, it's important to design the front-of-house to suit your guests and staff members. It's all about the details. Just as the spaces between dining tables need to be compliant with the regulatory codes, the table linen needs to be clean and appealing to the eye.
The walkways need to allow for ease of movement and the lighting should be just right – not too bright, but bright enough for guests to read the menus.
While planning the front-of-house design, make adequate plans for your reservation desk, the bar, waiting area and payment station.
All these areas need to be well spaced as well as easily accessible to guests and staff.
Run a Tight Ship
Hold Pre and Post Shift Meetings: The staff are the stars of your restaurant show. They need to have a conducive working environment and should be well-trained. Run a session between key meal times in the restaurant where the team, led by the general manager or shift manager, divide roles among themselves while sharing any concerns they may have while on duty.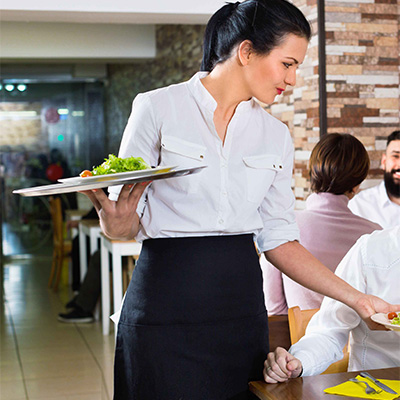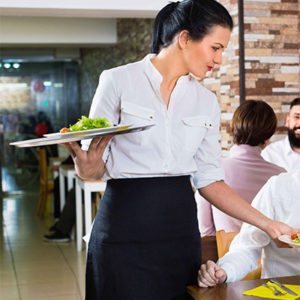 Keep Staff Looking Good in Uniform: Your staff need to look professional to create a great impression with customers. The easiest way to keep your staff uniforms looking crisp and clean is by using a Managed Uniform Rental Service.
They pick up all your dirty laundry and deliver clean uniforms for your staff.
For an obligation-free quote or more information about their uniform rental service, contact Alsco today.
Provide Regular Training for Staff: To have a competent front-of-house team, you should invest in regular training for the staff. The most crucial training they need is customer service. Training should be continuous to ensure that new team members are also aware of best customer relations practices.
Monitor Team Activities: To run a successful restaurant, managers should be able to keep track of their staff members. One way to do this is to have an hourly staff labour report. You will be able to keep track of staff hours on duty as well as each task they have undertaken.
Motivate Your Team: From time to time, staff should be motivated and appreciated at the restaurant. A great example of staff motivation is to have a cocktail and menu tasting session for them to experience the restaurant menu in a relaxed setting.
You can also give them adequate time off and breaks so they are not overworked. You should also have an open communication policy at the restaurant. This will allow the management and the rest of the team to share any issues they may have outside of the shift meetings. A happy team will make your restaurant successful.
Use the Right Tools for Smooth Front-of-House Operation
Some issues customers can face at a restaurant include reservations and payment. As a restaurant owner, be on the lookout for the right tools that will ensure that all processes are running smoothly at your restaurant.
Reservation Tools: When it comes to reservations, make sure that all booking channels are monitored. Some restaurants receive phone reservations, the restaurant website or even an app (if available). The host and restaurant manager should work together to ensure all reservations are properly recorded.
When setting reservations, be honest with your customers. If the restaurant is closed for some reason or if reservations are full, be transparent and your customers will appreciate your honesty even if they feel disappointed.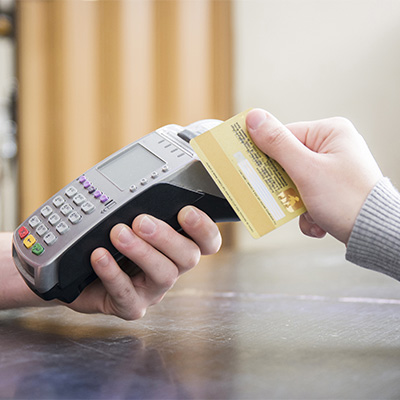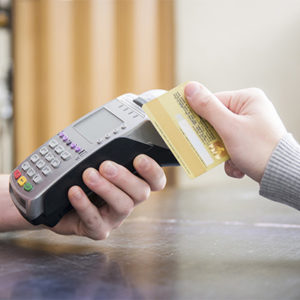 Payment Tools: Find out which payment methods most of your customers use and give your customers what they want. For example, you can use multiple payment stations or opt for a pay-at-the-table technology.
An integrated Point of Sale System allows you to track payments, sales, staff performance and overall restaurant performance. When looking for a POS System, request a demo session to see it in action and find out which features the best suit your business.
Data and Statistics Tools: Make use of data and statistics to determine what is working for your restaurant. The integrated POS system will help you determine which hours are busiest at the restaurant.
You can also keep track of which menu items are less popular based on orders. In addition, you can monitor staff performance to make any required team changes.
Photo: StockSnap