Alsco Wipes
When it comes to your business's cotton wipes, the process should be as simple as possible. With Alsco, it is. We deliver fresh, laundered wipes and pick up soiled ones on a weekly basis for all our New Zealand customers. We also manufacture, clean and recycle everything in house. None of our linen wipes end up in landfill. Because while we keep your business clean, we like to do the same for the environment, too.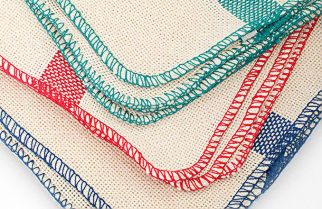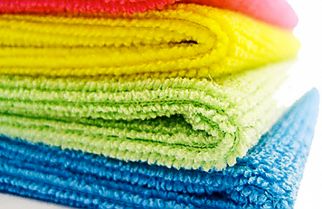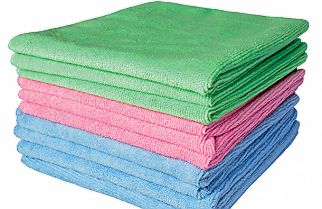 Why choose Alsco's Wipes?
Comes in a range of HACCP-compliant, colour-coded types, including glass and food surface wipes
Bio-degradable and reusable to take care of both the environment and your pocket
Durable, highly-absorbent, 100% cotton wipes ensure you'll always have clean, sparkling work surfaces
Our managed rental service means your soiled linens will be replaced by clean, crisp white linens regularly
Keeping your business sparkling and germ-free is vital to the health of your employees and your reputation as a business. With Alsco, getting it right has never been easier. Our managed cotton wipes rental service takes care of every little element of cleaning and restocking. The end results? A convenient, economical solution that'll let you focus on what matters most – your business.
Why Alsco Microfibre Cloths Are So Great
When compared to cotton cloths, Microfibre cloths perform better at most cleaning tasks because they:
leave no lint or streaks behind.
can hold up to 8 times their weight in water.
won't scratch delicate surfaces.
can clean nearly any surface with just water, they don't need chemicals.
have split fibers that help grab dirt and other particles, hence the name "Dirt Magnets"
are very easy to clean and maintain.
are environmentally friendly and economical.
all Alsco Microfibre cloths are HACCP Hygiene approved.
all Alsco Microfibre cloths are Commercial Grade and measure 40cm x 40cm for optimum performance.
Dusting and polishing surfaces
Use a dry cloth to quickly and easily remove dust from surfaces. The microfibre is positively charged, while dust is negatively charged; so the cloth acts almost like a dust magnet, trapping the dust particles in one place instead of flying around everywhere. Polish your chrome faucets and fixtures with a couple of quick swipes of the cloth, and they'll be clean and shiny in no time.
Cleaning glass and mirrors
Simply use a slightly damp cloth to clean the surface, wiping up dirt, debris and fingerprints, etc. Then, use a dry cloth to buff the area to a streak-free shine. You don't even need any type of window cleaner here, but if you'd like you can always use some.
Wet/dry mopping floors
Microfibre mops are all the rage right now because they're lightweight and ergonomic, making them much easier to use than the standard wet mop/bucket. Use your favorite floor cleaner, and just spray it on your floors and wipe them clean with the mop.
For dry mopping, use a long fringe mop for best results and see how close the mop will get to the surface for great results.
Cleaning kitchen counters and stovetop
Wipe down the kitchen counters and stovetop with a damp cloth to clean up everyday kitchen messes. Microfibre is particular good for cleaning up food messes on glass, and other such smooth surfaces as its streak free.
Cleaning bathroom sinks, tubs, showers, and counters
This is the tough job amongst the commercial cleaning market and you need a cloth that performs each time, Alsco Microfibre will give you the best clean with less elbow grease and more work from the cloth itself. It's the technology behind microfibre that ensures each wipe is like 15 cotton wipes to get that clean result first time.
Wiping down stainless steel appliances and chrome faucets
This is where Microfibre comes into its own, just because of the beautiful results you will get, use a damp cloth to wipe down your stainless steel appliances and chrome faucets, and stand back and marvel at how shiny and sparkly they will become! No lint means streak free first time and every time.
Have you discovered the cleaning power of Alsco microfibre cloths yet? Call us for a FREE demo and we can leave a few for FREE trial. Too easy!
---
[b3_row] [b3_column lg="4" md="4" sm="12" xs="12" ]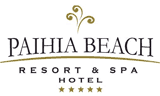 [/b3_column] [b3_column lg="8" md="8" sm="12" xs="12" ]
"…they are always willing to go the extra mile to help us out when we get stuck."

After initial enquiries with Alsco back in April 2015 the transition over to their service for our Hotel, restaurant and day spa linen, was swift and hassle-free. One of the best things about Alsco is that we are always dealing with the same people, right from the word go. Our account manager is always available to us should we need him, and any small issues we have had have been dealt with immediately and professionally. The service we've received from the Alsco Northland team is fantastic. I would happily recommend Alsco to other companies."
[/b3_column] [/b3_row]