Accommodation Linen
The state of your accommodation's linens speaks volumes about you. Our premium linen products are each designed, manufactured and steam-cleaned in house for maximum quality control. With Alsco's extensive range of crisp, comfortable, luxurious linens, let your accommodation say the best about your business.
Our range includes:
Plush towels
Bath mats
Robes
Sheets
Industry-specific linens (hospitals, care facilities, health spas)
We pride ourselves in offering New Zealand businesses the diversity they need to excel in the accommodation industry. Alsco offers linen sheets, towels, robes and mats in an extensive range of shapes, colours and sizes.
Whether you're a local B&B or a 5-star hotel… a luxury spa or a care home… rest assured that Alsco can provide you with a linen rental service to match your business's exact needs, leaving your customer's feeling indulged and satisfied – year round.
[b3_row class="aligncenter mbottom30″]
[b3_column lg="4″ md="4″ sm="12″ xs="12″ ]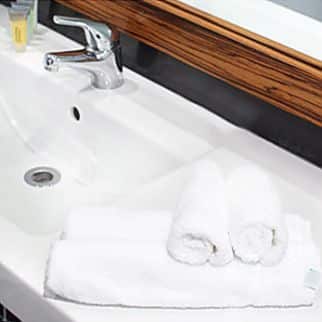 [/b3_column]
[b3_column lg="4″ md="4″ sm="12″ xs="12″ ]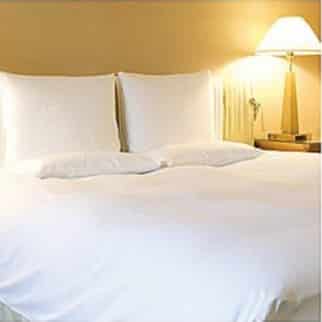 [/b3_column]
[b3_column lg="4″ md="4″ sm="12″ xs="12″ ]
[/b3_column]
[/b3_row]
Why choose Alsco's Accommodation Linens?
Indulge your clientele with luxurious, high thread count, cotton-rich linens
Benefit from a wide range of shapes, sizes, colours and prices to find the products that work for your business
A large selection of towels, sheets, robes and more to match your exact industry needs
Our managed rental service includes regular delivery and pickup, making your experience as convenient as possible
With Alsco's managed rental service, we'll regularly clean, replace and supply fresh, crisp linens to your doorstep anywhere in New Zealand– neatly stored in hygienic, convenient packaging. Need to change your order or need a short-notice, emergency delivery? Relax – our textile experts will take care of everything – at no extra cost.
Want To Indulge Your Customers In 5-Star Luxury?
At Alsco, we understand that your customers might demand the crème-de-la-crème of quality and luxury. That's why we created our Platinum Linen Range. Where the pinnacles of luxury meet an impeccably meticulous service. Choose Platinum – and leave your customers feeling utterly pampered in the process.
Alsco's Platinum Accommodation Linen Service…
Uses luxurious, high thread-count sheets (with a plush jacquard finish) to match the calibre of your establishment and pamper your customers
A wide range of products, sizes and colours to match your exact needs and never leave your guests wanting
Our managed rental service means your soiled/threadbare linens will be regularly replaced by clean, crisp, luxurious white linens
Find out more about Alsco Platinum here.
---
[b3_row] [b3_column lg="4" md="4" sm="12" xs="12" ]


[/b3_column] [b3_column lg="8" md="8" sm="12" xs="12" ]
"Having a consistent point of contact…"

We have been using Alsco since we began in Auckland 3 years ago, they were the obvious option because of their competitive rates but also because the of friendly reliable Account Manager – Ange Brown, who has been with us from the start. Having that consistent point of contact has meant we have been able to build a great working relationship as we have grown to twenty plus account locations. Alsco is proactive in dealing with any requests that come through and they do it with a smile. Great team."
[/b3_column] [/b3_row]