Eyewash Stations
If your workplace is a kitchen, lab, school, workshop, or at risk from hazardous objects and substances, the eyes are one of the most likely body parts to be injured. That's why having a convenient, high-quality eyewash station nearby is vital for your business – and for your employees.
With Alsco's Eyewash Stations, you don't have to take those risks. Portable. Highly-effective. Fool-proof. Our eyewash stations are the ultimate solution to a risky work environment. They can also be the difference between a temporary injury and permanent eye damage. Because even if you follow procedures and PPE to the letter, eye injuries are always a risk. Our eyewash stations are extremely light and easy to install – anywhere in your workplace.
What Makes Alsco's Rented Eyewash Station Service So Special?
Maintained and restocked with hospital-grade first aid supplies – for free*
Affordable – we charge you a single, all-inclusive annual fee – that's it!
Intuitive and easy to use – anybody can follow the instructions or quickly understand how to use them.
Once you pay a single annual fee, our team will install your eyewash station(s) in strategic locations. Our team in New Zealand will check, restock and replace your eyewash stations every 3 months, meaning you can forget about them – completely. Let Alsco do what we do best – keep your workplace safe so you can focus on what matters most.
[b3_row class="aligncenter mbottom30″]
[b3_column lg="4″ md="4″ sm="12″ xs="12″ ]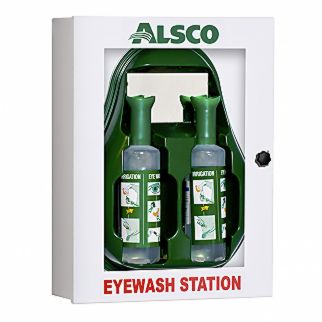 [/b3_column]
[b3_column lg="4″ md="4″ sm="12″ xs="12″ ]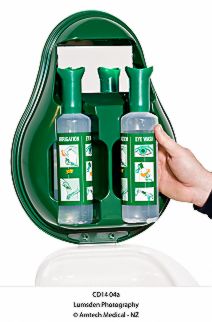 [/b3_column]
[b3_column lg="4″ md="4″ sm="12″ xs="12″ ]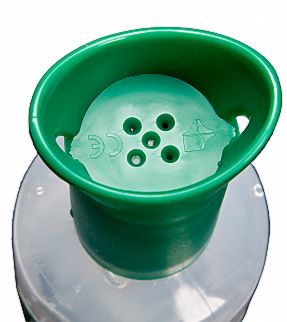 [/b3_column]
[/b3_row]
[b3_row class="aligncenter mbottom30″]
[b3_column lg="4″ md="4″ sm="12″ xs="12″ ]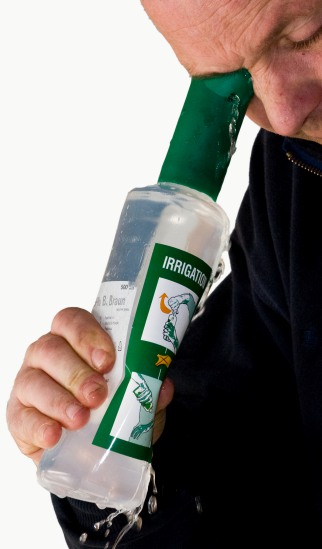 [/b3_column]
[b3_column lg="4″ md="4″ sm="12″ xs="12″ ]
[/b3_column]
[b3_column lg="4″ md="4″ sm="12″ xs="12″ ]
[/b3_column]
[/b3_row]
The Best Kit For The Worst Situation
At Alsco, we don't think your business should cut corners when it comes to the health of your employee's eyes. Despite being highly-affordable, our eyewash stations are hospital-grade, easy-to-use, and effective at treating a wide range of eye injuries. In the unlikely but unfortunate event your employees injure their eyes, you want treatment to be as immediate and effective as possible. That's why our eyewash stations are…
1. Easy immediate use – a visible cabinet, fool-proof instructions and quick removal saline bottle ensure injuries are treated as quickly as possible – with minimal mess
2. Installable anywhere – no matter your workspace, our eyewash stations are small, light and portable, and can be moved and installed anywhere to best serve your business
3. The full package – we include everything you need, including a mirror, 2x500ml saline solutions, eye up and step-by-step instructions
4. Highly affordable – rather than spend time and money installing a fully-plumbed eyewash station, Alsco's eyewash stations are a convenient, low-cost option
Alsco's Managed Rental Service in New Zealand isn't just limited to Eyewash Stations! We offer a range of first aid services to suit your business's unique needs. Have a look at…
First Aid Kits
Vehicle & Portable Kits
Portable Defibrillators
Emergency Response Systems
One Fee: Limitless Maintenance & Restocking Included
Ready to pay one single fee – and let Alsco take care of your business's eyewash station needs year-round?
Fill in the enquiry form on this page, to get the best price. Our friendly, informed sales staff are waiting to help.
First time purchases include an extra $100 portable first aid kit – for FREE*.
---
[b3_row] [b3_column lg="4" md="4" sm="12" xs="12" ]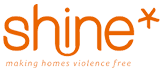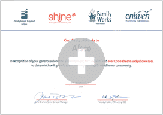 [/b3_column] [b3_column lg="8" md="8" sm="12" xs="12" ]
"...a most genuine commitment to provide practical support..."

Through the wonderful generosity of Fresh & Clean, as part of Alsco, hundreds of families across the country have received sheets and first aid kits.
For well over a year now, Fresh & Clean has been most generously providing Shine, and through us, many other not-for-profit organisations and a few South Auckland schools, with bed linen and first aid kits. The sheer number of items is almost unbelievably massive and I want you to know how grateful we are and how grateful all the other organisations are.
Fresh & Clean has demonstrated a most genuine commitment to provide practical support to New Zealanders who are experiencing disadvantages, including poverty. This commitment to make a positive difference clearly comes from Fresh & Clean's strong company values and kind desire to make life better for families having a hard time…
[/b3_column] [/b3_row]