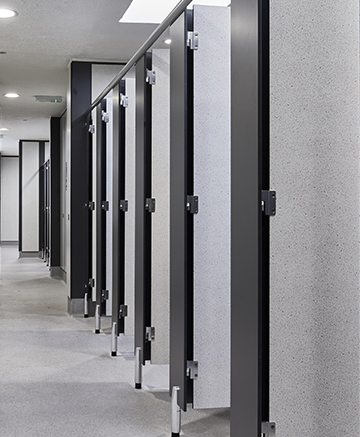 Being constantly on the lookout for new improvement strategies and fostering continuous development will allow you to future-proof your stadium and keep the fans flocking to the box office.
This guide has been brought to you by Fresh & Clean to offer you valuable information that'll help you spruce up your stadium washrooms. You're going to find the answers to the following questions:
How many toilets should your venue have?
What should you consider when upgrading your sports venue washrooms?
What are good industry practices when it comes to washroom hygiene?
Introduction
Despite the fact your visitors are visiting your stadium for some live action, good eating and great fun, things just wouldn't work out without sufficient numbers of functional and hygienic washroom facilities.
Truth is, you've got to strategise with your stadium washrooms just as much as you do with your food offerings and concourse merchandise outlets.
While considering your venue for location, public transport accessibility, and the quality of your vantage points, your visitors are going to use the toilet facilities at some point during their visit.
And while endlessly queuing for hot dog and beer during halftime is going to irk them, poor condition toilet blocks are going to bother them far more.
So, whether you're managing a 50,000 capacity stadium, or smaller facility of up to 20,000 seats hosting local teams, you'll want to keep the fans cheering.
We'll break things down for you washroom-wise.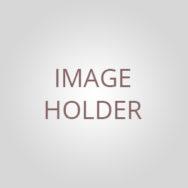 Fresh & Clean – Your Washroom Hygiene Go-to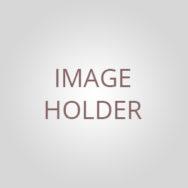 What Stadium Areas Should Be Provided With Toilet Facilities?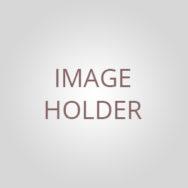 What Factors to Consider When Improving Your Stadium Washrooms?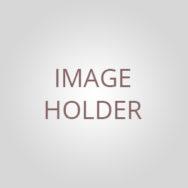 How Many Toilets Should Be Provided at Stadiums?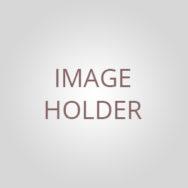 How to Improve Your Stadium Washroom Design?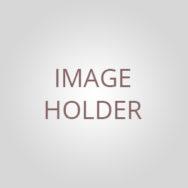 How to Improve Your VIP Stadium Washrooms Design?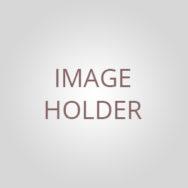 What Are the Best Washroom Hygiene and Safety Practices?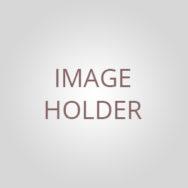 Toilet Cubicle Measurements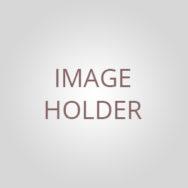 Wheelchair and Ambulant Disabled Cubicle Measurements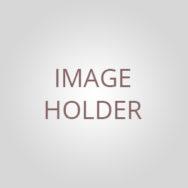 Go Along With the Choicest Stadium Washroom Service Provider
Fresh & Clean – Your Washroom Hygiene Go-to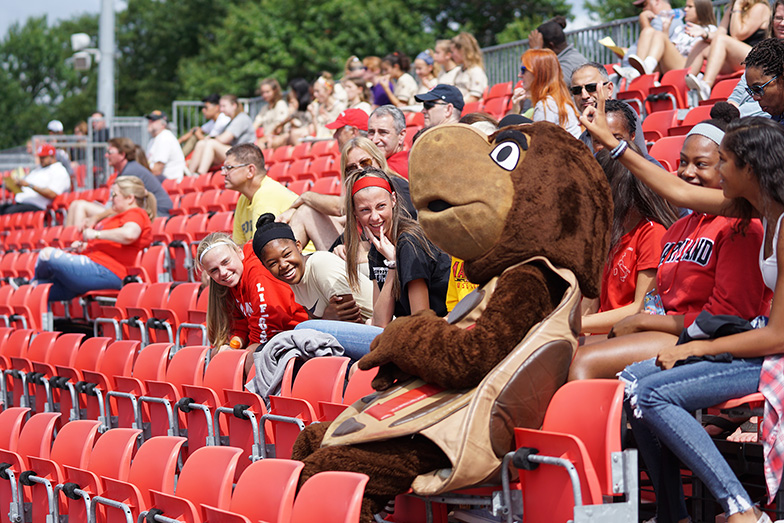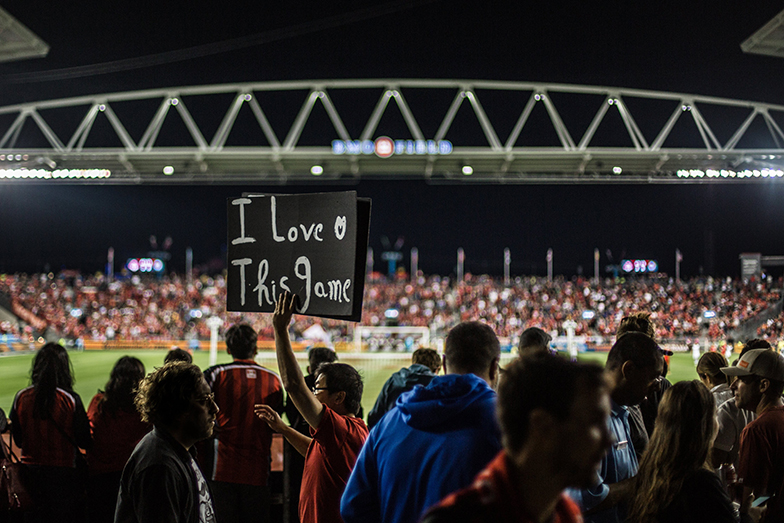 In the present climate where you've got stadiums struggling to sell the seats, you either stay at the top of your game or fall behind. Stadium officials are constantly reminded to enhance safety, include modern facilities and improve fan experience.
"Competition for patrons and the constantly rising expectations of fans means sports and entertainment providers are having to raise the bar in the facilities, services and environments they offer at their events."
– Auckland Council Venue Development Strategy
Meeting those expectations means improving your stadium washroom facilities too. Although a challenge, well fitted and well-kept washrooms are a must in high-volume facilities such as stadiums. With an unacceptable alternative of spattered and nonfunctional washrooms.
So when benchmarking your facilities, ask yourself this question. Do your stadium toilets need a facelift? Or will maintenance be performed on a just-in-time basis?
Let Fresh & Clean give you a leg up here. Choose us to be your stadium washroom service provider. Why would you? Our rental concept will allow you to leave your washrooms in our hands and forget about them completely.
We're already helping 34,000 New Zealand business accomplish safe and hygienic toilet use.
We've created a tried-and-true strategy that provides you with high-quality washroom hygiene supplies whenever you most need them. This literally means getting the supplies in the most hassle-free way. And we're there on the dot. Each time.
Hunting down for soap dispensers, hand sanitisers, sanitary disposal bins, air fresheners? Don't sweat it, we've got it all.
What Stadium Areas Should Be Provided With Toilet Facilities?
Besides other criteria, your stadium will be judged by how long it will take your fans to shuffle from their seats down to the toilet area.
To prevent the masses swelling in the concourse area toilet blocks should be conveniently distributed to suit the seating arrangement. So, go distribute your toilet blocks throughout the following areas:
Spectator's Areas
The terraces toilet blocks should be strategically positioned to facilitate access from each seating area to control the visitor flow and prevent clogging at washroom areas. They're typically located at the concourse area which skirts around the main sectors of the stadium.
Make sure disabled toilets make up a sufficient percentage of your overall toilet numbers. They should be available at each level and provided with a disabled friendly access.
Changing Rooms
Team sports call for large communal changing area fitted out with toilet and shower areas and well-thought-out bench seating. The design of your changing facilities must cater to a specific number of players and be of a consistent standard in home as well as away team changing rooms.
Changing Rooms for Match Officials
Changing rooms dedicated to match officials should contain individual toilet and shower compartments. You should have sex ratio in mind here as well for cases of mixed-gender referee teams. So, separate changing rooms should be available for male and female match officials.
Management offices
Dedicated toilet blocks are needed for stadium management and support staff. These should be planned in the stadium layout with proximity to the stadium main sectors in mind.
Tunnel Access
The tunnel access should be fitted with emergency use toilet facilities for proximity and convenience purposes.
Central First Aid Room
The self-contained concept of the central first aid room must be preserved to include wheelchair-friendly toilet facilities. The area should contain dual access, so it could be approached from both inside and outside the stadium.
Maintenance Area
Separate changing rooms with washroom facilities should be provided for maintenance staff for times when some elbow grease is required around the stadium premises. They can be available for repair contractors when they are engaged for reconstruction and repair work that require dirty work.
Doping Control Area
Hosting competitive matches requires a compulsory doping control area. Toilet facilities, waiting area and at least two observation rooms should be included in the area floor plan.
VIP Area
At some stadiums, luxury boxes have evolved into self-contained areas with dedicated toilet facilities. While at others this private seating section has retained the form of a simple furnished box space, with toilets available only in the central VIP area.
Media Centres
Media centre should be equipped with all the necessary facilities in order for it to function as an independent area. It should contain its own lounge areas, catering and toilet facilities.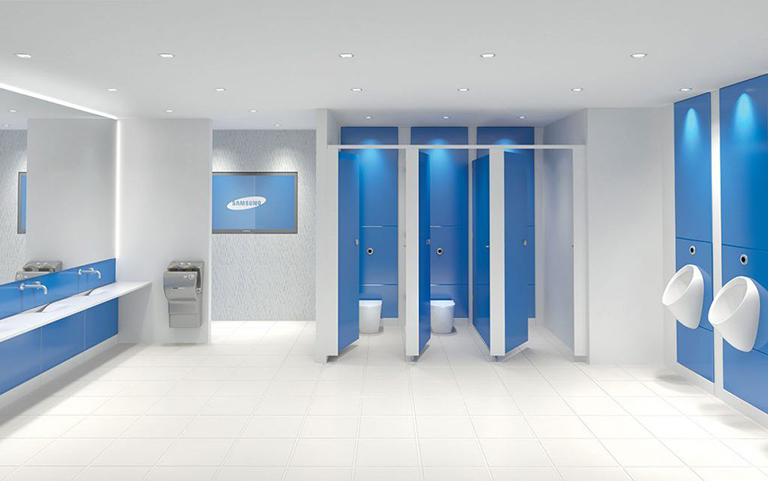 What Factors to Consider When Improving Your Stadium Washrooms?
In broad terms, if what you're dealing with is decrepit stadium washrooms, upgrading them is what you should go for without thinking twice. For what it's worth, stadium facility executives are on the ball in regard to stadium facility improvements.
But what are the factors you should consider when creating a foolproof solution for your washrooms? There are a few fixes you can use, some easier than others.
Either way, constant improvement efforts are going to keep you from being stuck with facilities too expensive to maintain.
So, here's some food for thought:
Design
With washrooms that are likely to get exposed to high traffic peaks, like the ones during halftime, one-way entrance and exit doors should be worked into the design.
Making slight layout improvements can make a huge difference for increased washroom functionality. You can make a small space area live up to its full potential by optimising the space.
When refurbishing your washroom areas, always have user-friendly washroom layout in mind. It's going to speak volumes about how you regard your consumers. Nobody likes having to bear with long washroom lineups.
Durability
When you have washrooms hit by a sudden rush of cheering crowds on a regular basis, this is going to show pretty soon. But how to make your stadium washrooms resistant to impact and vandalism?
When the crowds are getting tough on your washrooms, you have no choice but to go tough with your washroom materials. Solid grade laminate panels are likely to keep you protected enough from washroom vandalism.
Demanding environments will also call for sturdy cubicle locks, legs and hinges as well as tamper-proof toilet hardware. Using materials that can take a lot of wear and tear can go a long way in keeping your washroom functional.
This will also keep your maintenance costs down. As well as protect you from getting caught off-guard and having to fork out wads of cash for repairs and replacements.
Hygiene
People are put off by the sight of a dirty, splattered toilet with bins overflowing. So, this is not what you want for your stadium facilities. High traffic toilets won't go without regular high-quality maintenance if you're planning to earn trust from your visitors. And you should know your toilets can be more important to them then your hospitality facilities.
Good hand washing and drying facilities go without saying for modern-day venues. What's more, they're constantly competing in the application of new washroom solutions and technologies.
Another thing to keep in mind is that toilet cubicle panels should be protected with layers of water and chemical-proof finishes to be able to withstand daily cleaning with detergents.
Appearance
A neat looking and presentable toilet can say a lot about your establishment. This first impression matters much and can go as far as impacting on the spectator's decision to get food in your venue.
Similarly, a good impression formed at merchandise outlets can be ruined by a markedly bad washroom experience. So you could never be too careful with your audience.
Aesthetically pleasing cubicles, spotless sanitary ware and sleek design accessories are just a few ideas to get you going.
How Many Toilets Should Be Provided at Stadiums?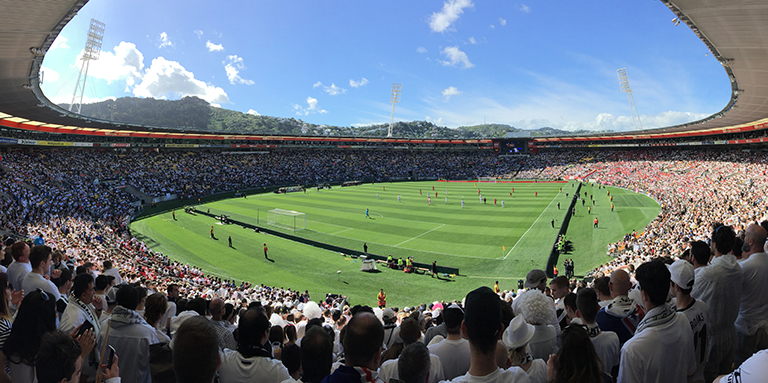 Aside from devising a good stadium security plan to handle disorderly crowds, you need to develop facilities that will accommodate all the people sitting in the stands even when they shoot down to the toilets during the halftime when the All Whites are playing.
At large sports venues, you need to do everything to avoid things get off the rails, in your toilet blocks as much as in the stands. And speaking about the toilets, you'll need a well-thought-out strategy to control the flow of users.
The number of toilets that is required by the law is calculated according to occupant density and the floor area parameters together with the capacity of the venue.
Guidelines on toilet provision can vary between different football associations stadiums liaise with. However, as stated in the New Zealand Building Code Clause G1 Personal Hygiene, here's the number of toilet fixtures required at stadiums.
How to Improve Your Stadium Washroom Design?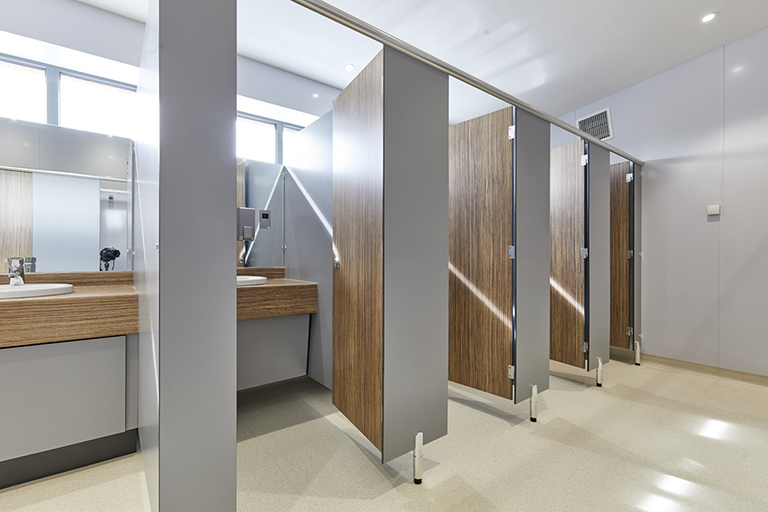 High-traffic and vandal-prone stadium washrooms require some careful thought in order to be sustainable. If you've made mistakes with the initial design, subsequent improvements might be necessary to keep the washrooms functional.
Washroom waterproofing, misuse prevention and installation of modern accessories are some other elements worth considering. Your toilet blocks might need just a few design tweaks or they may call for a comprehensive refurbishment project.
Whichever the case, with hardwearing washroom materials you'll have a washroom that can withstand heavy use intervals. Such a washroom can stay fully operative at all times and spare you some crippling unplanned replacement costs.
Now, here are some up-to-the-minute washroom design solutions to get you inspired. Once you've got the design elements worked out, going forward with implementation is the easier part. You can upgrade your washroom by using:
Waterproof toilet cubicles
Tamper-proof, anti-vandal toilet cubicles and damage resistant sanitary wear
Low-maintenance, chemical and rust resistant toilet wallboarding
How to Improve Your VIP Stadium Washroom Design?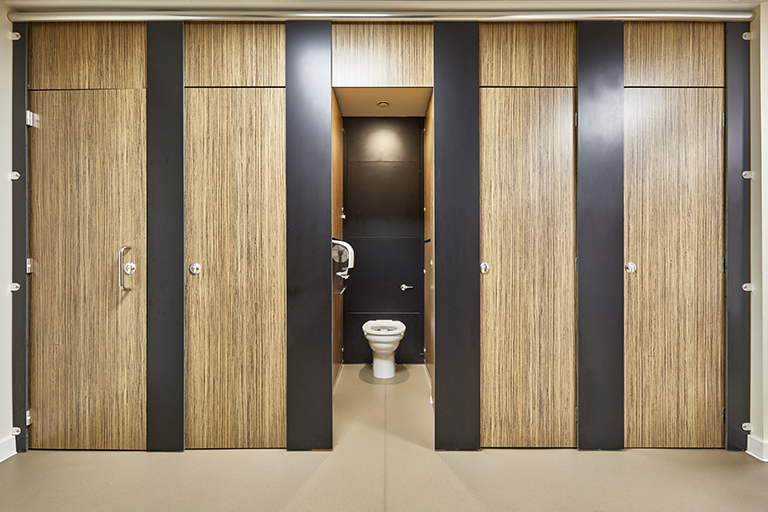 Stadium luxury boxes and club seating are paired with VIP lounges, special merchandise stands and classy toilets. Unavailable to regular ticketholders, they offer exclusive high-calibre amenities in exchange for a higher price.
Architectural plans work in considerably higher ratio of toilets to fans in VIP washrooms that fixes the problem of lineups common in regular stadium areas.
When it comes to the most exclusive and revenue-generating stadium areas, you have to spend money to make money. So, here are some washroom pro hacks to help you create washrooms that exude an air of luxury. Take these into account when making your investment decisions:
Go for sleek design and elegant lines combined with sturdiness
Choose toilet cubicles with high-quality waterproof finishes and vanity units covered in wet wall panels
Choose elegant design cubicles with no visible fixings
Consider a fully framed system for strength and stability
Opt for rust-resistant pilasters and headrails
Think about natural materials like stone, wood and marble
The Best School Washroom Hygiene and Safety Practices – Complete Checklist
Putting a large number of children in a school environment creates ideal conditions for spreading infectious diseases. Getting school washroom hygiene right is the first line of defense in the fight against disease.
A New Zealand survey of 68 schools in the South Island revealed that only 28 per cent provided warm water, liquid soap at every basin and functional hand drying facilities.
These results are concerning given that providing students with appropriate washroom facilities is the key ingredient in preventing the spread of colds, flu and gastro bugs.
The following washroom hygiene advice will help you maintain a healthier and happier school environment.
1. Choose easy-to-clean school washroom design
It's all about keeping it clean – regularly and thoroughly. Steer clear from excessive tiling, impractical colours that hide dirt and overly complex designs.
Scientific tests have shown that sink taps are one of the dirtiest areas in the washroom, right after toilet floors and toilet bowls. So, choose a practical low-maintenance design that is easy to clean. Preferably, infrared sensor taps.
Choose the following design elements to extend the life of your school toilets and minimise maintenance requirements:
Easy-to-clean toilet fixtures. Floor-mounted back-to-wall toilet pans are much easier and simpler to clean than conventional toilet designs.
Chemical-resistant toilet cubicles. Smooth surface materials are resistant to even the harshest detergents as well as graffiti and dirt.
Concealed toilet flush cisterns. Cisterns integrated into the wall create extra space and reduce cleaning time.
Low-maintenance washroom tiling. Choose tiles with easy-clean finishes, such as polished porcelain. Go for larger over smaller tiles as they allow for less grouting which attracts dirt and grime. Use 300 x 600mm dimensions for walls and 300 x 300mm for flooring.
No-tile washroom design. Durable, 100% waterproof wall panels are ideal for wet area walls and flooring, and minimise the need for grouting.
2. Install no-touch school washroom accessories and hardware
To reduce the potential of spreading illness, you need to minimise the risk of cross-contamination by reducing the number of common contact points that act as hotspots for germs and bacteria.
Washroom taps and sinks are typically the most highly contaminated surfaces used by pupils – even more so than the toilet pans themselves.
Infrared sensor taps
Hands-free automatic soap dispensers
Automatic flush toilets
Slide latches or paddle shift locking
3. Provide proper school washroom hand washing and hand drying facilities
Ensure that your washrooms are well-stocked with all the necessary washroom supplies such as soap dispensers, paper towels and toilet rolls. Install automatic alternatives whenever possible to reduce cross-contamination chances in your school.
Hand sanitisers are the most effective method for preventing viral and bacterial contamination, particularly, powerful alcohol-based sanitisers.
For hand drying solutions, any quality hand-drying product will dry hands.
However, paper towel dispensers have been shown to be the most effective. While air dryers do dry hands quite well, they can actually increase bacteria levels by up to 254% on palms and 194% on finger pads.
The most environmentally-conscious solution is to use cloth towel dispensers, which are as effective as paper towels, but produce zero waste.
4. Use fun posters to encourage hand hygiene among school children
School children's awareness of the importance of regular, proper hand-washing is critical. Children are naturally curious and touch everything they find interesting. They also don't discriminate between using clean tissues and the back of their hands if they have a runny nose.
However, with a little effort and some motivational visuals, your pupils can develop good washroom habits that will protect their long-term health.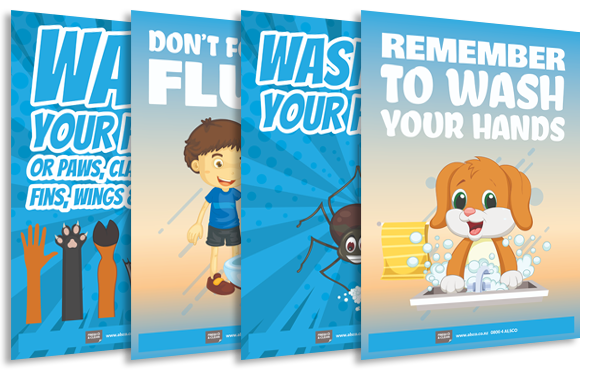 Help your pupils can develop good washroom habits that will protect their long-term health with these fun and colourful, free printable posters.
5. Dispose of school washroom waste properly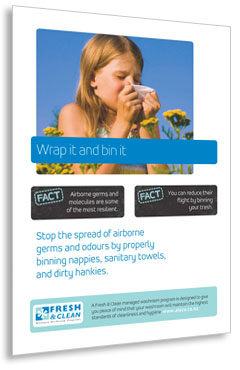 Waste disposal is also important. By fitting your school premises with proper waste disposal units, you help prevent airborne germs from spreading and compromising children's health.
6. Install school washroom toilet seat sanitisers for better germ protection
Toilet seats are high-contact fixtures and require special attention to ensure they are not a threat to children's health.
A 2014 experiment took samples from a keyboard, a doorknob, a table, a toilet seat and a few other general purpose objects. The sample from the toilet seat was shown to have the highest bacteria count than all the other observed objects in the experiment.
Flushing the toilet actually disperses airborne bacteria that are breeding in the toilet pan.
Installing toilet seat sanitisers in your school toilets helps prevent harmful bacteria build-up on the surface of school toilet seats.
Combine seat sanitisers with powerful auto washroom sanitisers for an easy 24/7 sanitation solution.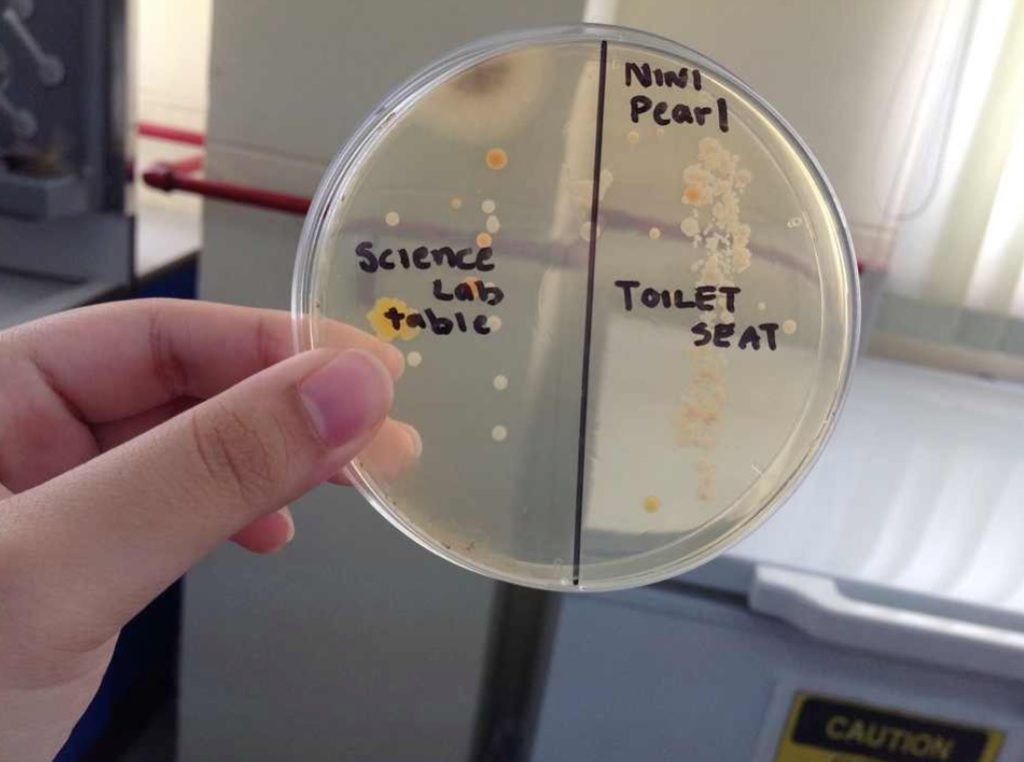 7. Provide adequate school washroom odour control
Unpleasant odours from school washrooms and toilets are typically due to the build-up of uric acid crystals in urinals and toilet pans and the bacteria living in those crystals.
Cleaning agents based on harsh chemicals and waterless urinals do little to combat the odour issue.
The most effective method of neutralising bad odours is to:
Install high quality, programmable automated air fresheners using natural ingredients that help you maintain a consistently fresh and clean washroom
Commission a thorough bio-cleaning treatment using natural probiotic cultures to remove odour-producing bacteria from the system long-term
8. Employ additional school washroom safety measures
Install anti-trap hinges, self-closing doors and non-slip mats to minimise the potential for accidents and injury.
Washroom Hygiene Services for New Zealand Schools
Taking school washroom hygiene seriously helps you achieve optimal disease control and maintain respectable school attendance rates. Reducing the incidence of infectious diseases also helps to promote a positive learning environment for your students.
And the best part?
With Fresh & Clean's comprehensive washroom rental solution, your school management can delegate washroom maintenance and free up resources for other key operational activities.
Fresh & Clean's professionals do all the refills and maintenance for you. So if you're looking for a convenient, cost-effective solution to your school hygiene, your search ends here.
Get a fast best-price quote or chat with our friendly customer support representatives today.

Use the links below for more detailed information about Fresh & Clean's comprehensive washroom hygiene program:
As one of the largest soap dispenser suppliers in New Zealand and Australia, we provide a comprehensive range of liquid, foam, or spray soap variations in different colours and soap types. We also specialise in automatic, no-touch soap dispensers which effectively prevent the spreading of germs and are ideally suited for high-traffic school environments.
Our selection of 99.99% effective germ-fighting hand sanitisers ensure a safe and hygienic school environment. These powerful tamper-proof wall-mounted or stand-alone sanitisers are environmentally friendly and help reduce the spread of infection via dirty hands.
Wet hands can be a real health hazard. Fresh & Clean's hand-drying solutions helps keep children's hands clean and germ-free. Choose from:
Double-chambered cloth towel dispensers
Touch-less paper towel dispensers
Enviro-friendly motorised air towels
Energy-saving, extra quiet jet dryers.
Our EPA-approved, eco-friendly disposal systems ensure a safe, clean and odour-free school washroom environment. Regularly maintained, cleaned and serviced, our sanitary bins and nappy disposal bins guarantee discretion and comfort.
Ideal for school washrooms used by younger children less aware of good hygiene habits. Available in spray or wipe form, our toilet seat and air sanitisers are effective anti-bacterial solutions.
Odour control is an an issue in all public-access toilets, with schools no exception. Unpleasant odours can discourage students from going to the toilet, which can adversely affect their bladder and bowel health. Our automatic air fresheners with biodegradable ingredients help maintain a pleasant and hygienic washroom environment.
Fresh & Clean's deep cleaning service is the most specialised solution within our managed washroom services program. Intense cleaning with powerful biological agents cleans hard-to-reach surfaces and eradicates the source of bad odours, using eco-friendly cleaning supplies.