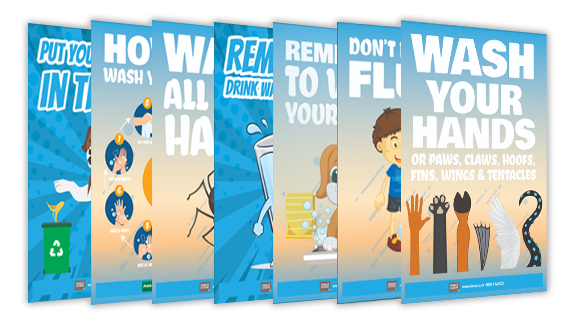 Germs running riot in your school?
Get 16 Free Printable School Washroom Posters designed for New Zealand schools.
Colourful and engaging posters ideal for catching children's attention
Remind children to wash hands, flush toilets, drink water and put rubbish in bins
Downloadable in different formats
They come as FREE printables
Alsco helps 100's of New Zealand schools with washroom services, floor mats, paper consumables, uniforms and more. Ask us today.
We will send you no more than 4 brief emails on the topic of school health and safety, including some free resources we hope you will find genuinely useful.