Toilet Seat Sanitising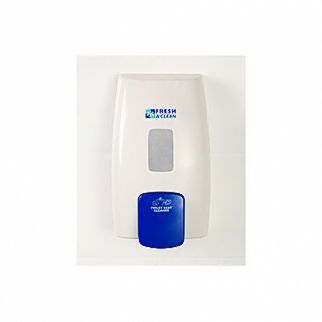 Toilet Seat Sanitising is essential for your workplace hygiene. The surface of that seat is in direct contact with your employees skin. This means that the chance of germ transfer is significant. Unless, of course, the toiled seat is 99.99% sanitised.
Alsco New Zealand offers the service of complete Toilet Sanitising. It is performed with a help of powerful anti-bacterial liquid that kills off 99.99% of bacteria, germs and microbes.
Depending on your businesses needs or preferences, your wall-mounted dispenser can also be supplied with either a spray or antibacterial wipes.
Key Features
Handy, accessible wall-mounted units
Option of spray or wipe dispenser
Kills almost all known germs
Monthly or fortnightly service schedule option
Our seat sanitisers keep your washroom completely clean. Germ-free toilet seats are necessary for a safe, healthy and sanitary workplace environment
Worried about refilling, maintenance and cleaning? Don't sweat it. With Alsco's managed rental service, we will check, refill and replace your units regularly – at no extra cost.
---
[b3_row] [b3_column lg="4" md="4" sm="12" xs="12" ]

[/b3_column] [b3_column lg="8" md="8" sm="12" xs="12" ]
"positive, professional and importantly cost competitive"

Over these years they have accommodated our needs with quality products and service delivery across a number of requirements from mat laundering, cleaning products, sanitary and sanitation to air fresheners, pest control and medical supplies to name a few. Alsco has impressed me with their constant strive towards customer satisfaction by keeping me in touch with new product lines and new services.
Their sales representative reflects the high standard and value they place in appreciating their customers. Both representative and sales support contacts me on a regular basis, which I welcome.
I confidently recommend the service that Alsco Fresh and Clean offer as my experience with them has been positive, professional and importantly cost competitive."
[/b3_column] [/b3_row]