Feminine Hygiene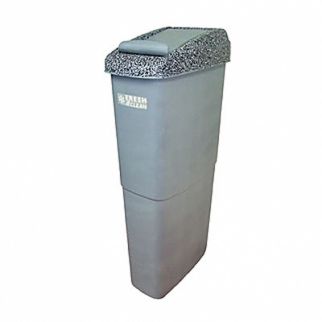 Taking care of the specific needs of your female employees is important for all contemporary New Zealand businesses.
You can start with Alsco's Feminine Hygiene Service. It is an elegant, discreet and sanitary disposal system for improved toilet experience.
All bins are equipped with a perfumed, anti-bacterial lining that prevents germs from spreading and control possible odours. They are slim and easily fit into a washroom cubicle for improved discretion.
Key Features
100% biodegradable liner
Completely cleaned and serviced regularly
Choice of slim or standard unit size
Manual or automatic lids available
EPA-approved
This subtle and efficient disposal system helps maintain your washrooms fresh and hygienic, shows care for your coworkers and allows for improved comfort.
The best part, you can completely forget about these feminine hygiene units, as we will install them and regularly empty and clean them. Call Alsco to agree about the schedule that suits you best.
---

"positive, professional and importantly cost competitive"

Over these years they have accommodated our needs with quality products and service delivery across a number of requirements from mat laundering, cleaning products, sanitary and sanitation to air fresheners, pest control and medical supplies to name a few. Alsco has impressed me with their constant strive towards customer satisfaction by keeping me in touch with new product lines and new services.
Their sales representative reflects the high standard and value they place in appreciating their customers. Both representative and sales support contacts me on a regular basis, which I welcome.
I confidently recommend the service that Alsco Fresh and Clean offer as my experience with them has been positive, professional and importantly cost competitive."