Air Fresheners
The way your workplace washroom smells has a great effect on the well-being of your employees, as well as the people who visit your venue. Your reputation is at stake and, due to the origins of bad odours – so is the health of your employees.
Those are the reasons why you need to keep your washroom in perfect order and spotlessly fresh and clean. Alsco helps New Zealand businesses with that for years.
Place Alsco Air Fresheners on your walls and stop worrying about them. Remember them only when you feel the fresh scent of lime, orange and bergamot, apple berry or ocean breeze that they release on regular intervals.
Each unit uses a large aerosol and releases scents automatically – keeping your washrooms continuously fresh for a longer period of time.
Key Features
Eco-friendly ingredients
Comes in 4 scents
Scents released automatically
Serviced on every 8 weeks
Don't worry about emptying your air fresheners. Alsco's managed rental services includes the regular servicing, which also includes replenishing all the units we install for you.
---
[b3_row] [b3_column lg="4" md="4" sm="12" xs="12" ]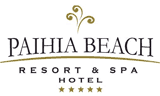 [/b3_column] [b3_column lg="8" md="8" sm="12" xs="12" ]
"…they are always willing to go the extra mile to help us out when we get stuck."

After initial enquiries with Alsco back in April 2015 the transition over to their service for our Hotel, restaurant and day spa linen, was swift and hassle-free. One of the best things about Alsco is that we are always dealing with the same people, right from the word go. Our account manager is always available to us should we need him, and any small issues we have had have been dealt with immediately and professionally. The service we've received from the Alsco Northland team is fantastic. I would happily recommend Alsco to other companies."
[/b3_column] [/b3_row]