Soap Dispensers
One of the most common sources of workplace contracted disease, infection and illness in New Zealand are the germs and bacteria people pick up on their hands while in the washroom.
Your employees use the workplace washroom on a daily basis, which means they have more chances to spread the germs. This is the reason you need an efficient and convenient first defense, and it all starts with the hand washing.
Alsco provides you with a large variety of options, so you can choose the ones that match your business's needs.
We have different style and design of soap dispensers to match your washroom design. You can choose from spray, liquid or foam soaps, as well as different soap types. Whichever you choose, it will be a great and sanitary option that enables superb hand hygiene when used properly.
If you like, we can also supply you with the lockable dispensers for increased protection.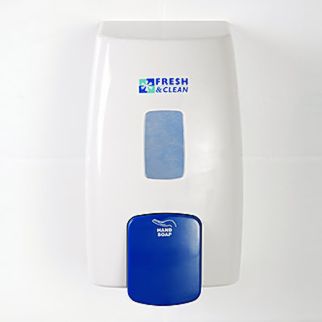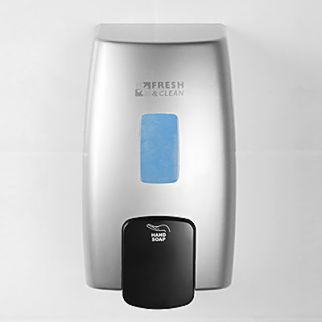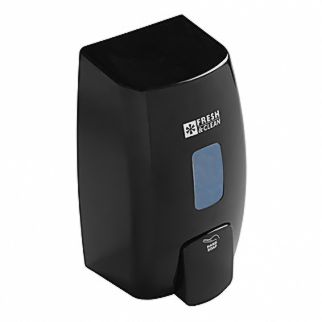 Key Features
Compact dispensers with locks
Wall-mounted to save space
Available in white, black or silver
Soap in liquid, spray or foam form
Perfumed or non-perfumed soap
Anti-bacterial or hypoallergenic options
Heavy duty soap for industrial uses
Contact Alsco for any additional ideas you may have. We don't offer the type of soap you'd like? Our service schedule is not working for you? You'd like those dispensers to be automatic? Let's talk about it. Chances are, we can tailor our offer to meet your needs.
Alsco offers a customisable managed rental service, which means you don't adjust your business to out schedule – we work around yours!
---


"...took care of all our requirements, in one hit, fantastic!"

The continual support they offer on a weekly basis is fantastic, I know they are only a phone call or email away should we need anything further. I found having a company that took care of all our requirements, in one hit, is fantastic! I needed overalls for our staff, first aid supplies, eye wash stations, bathroom and kitchen supplies as well as mats and signage. All of which was done for me, and continues to be monitored.
I wouldn't hesitate in recommending Alsco to any company that wants a professional service day after day."