Large Soiled Garment Locker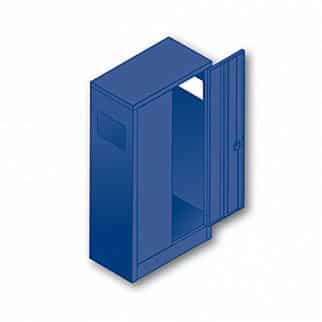 Alsco Locker Systems are available in a variety of sizes and styles, suitable for New Zealand workplaces. They are crafted from carefully chosen materials that allows your workplace to stay clean, safe and above all organised.
Your workplace needs this wide 3-point locking soiled garment locker. It has infill panels are made of high-quality steel that fills the gap between lockers and walls.
This locker features sloping tops with 30° stop dust settling that refrains the formation of dust, raise plinths with 150 mm off the floor for easy cleaning, and flush end panels that leave you a cleaner end on the floor.
Dimensions (mm) 1800 (h) x 900 (w) x 500 (d)
Flush Lock (3 point locking)
Large Soiled Garment Locker
Add-ons are available as custom built options:
Infill Panels – Steel panel to fill space/gap between lockers and walls.
Sloping Tops – 30° stop dust settling on top of lockers.
Raised Plinths – Raise the lockers by 150mm off the floor to allow easy cleaning
Flush End Panels – Creates a clean end on a bank of lockers.
We also have the Soiled Garment Locker that goes with infill panels made with steel that fills the gap between lockers and walls. Raised plinths with off the floor enable easy cleaning and to avoid dust build-ups.
Why Alsco's Managed Service is Best for your Business…
A convenient experience for you is at the top of our minds – always. Alsco's rental service is hyper-fast and accurate.
No large, up front capital costs.
We can tweak our services to fit your business with ease
Easy order increase for busy time periods
World-class inventory management system for easy ordering
Control your costs to match your needs and budget
To get started, simply telephone our friendly customer service representatives on 0800 4 ALSCO or complete the online enquiry form.
---


"...took care of all our requirements, in one hit, fantastic!"

The continual support they offer on a weekly basis is fantastic, I know they are only a phone call or email away should we need anything further. I found having a company that took care of all our requirements, in one hit, is fantastic! I needed overalls for our staff, first aid supplies, eye wash stations, bathroom and kitchen supplies as well as mats and signage. All of which was done for me, and continues to be monitored.
I wouldn't hesitate in recommending Alsco to any company that wants a professional service day after day."