8 Door Hanging Laundry Locker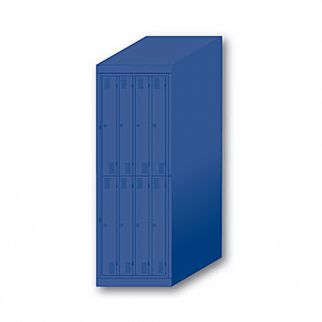 In order to keep your workplace clean and hygienic, you need a good locker system. Opt for Alsco New Zealand's locker systems because they are made from high-quality materials which make maintenance a breeze.
Durability and flexibility in one piece of locker. This hanging laundry locker features 8 doors for a larger place for your clothes. Cleaning these lockers and the space around them is easy.
There's no space between the locker and the walls, sloped tops prevent the dust from settling and it is raised, so you can easily reach underneath it.
Dimensions (mm) 1945 (h) x 670 (w) x 510 (d)
Eight Door Hanging Laundry Locker
Add-ons are available as custom built options:
Infill Panels – Steel panel to fill space/gap between lockers and walls.
Sloping Tops – 30° stop dust settling on top of lockers.
Raised Plinths – Raise the lockers by 150mm off the floor to allow easy cleaning
Flush End Panels – Creates a clean end on a bank of lockers.
We also have the 6 Door Hanging Laundry Locker which is can provide ample space for storage. It's durable and also raise the lockers by 150mm off the floor to allow easy cleaning and avoid dust settling due to carefully sloped tops.
Why Alsco's Managed Service is Best for your Business…
A convenient experience for you is at the top of our minds – always. Alsco's rental service is hyper-fast and accurate.
No large, up front capital costs.
We can tweak our services to fit your business with ease
Easy order increase for busy time periods
World-class inventory management system for easy ordering
Control your costs to match your needs and budget
To get started, simply telephone our friendly customer service representatives on 0800 4 ALSCO or complete the online enquiry form.
---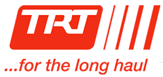 "…exceptionally good supplier of laundry, flooring, ablution supplies"

The rapport and comradery between Alsco and TRT staff involved in service delivery was of a superior level. TRT has since handed over all ablution supply orders to Alsco. TRT has upgrade flooring in all departments and supports the initiative of Health and Safety messages on mats. The business relationship has also seen a three year agreement signed and an upgrade of lockers and cabinets in each of our 4 locations.
I think the most important aspect of the relationship TRT has with Alsco is the very short response time with any communication or issue and this truly does confirm the professional culture within their organisation."