6 Door Folded Laundry Locker
Alsco New Zealand offers a large variety of Locker Systems with different features. It means they are made to match the needs of any workplace. The special material used for them makes them easy to clean and maintain, ensuring 100% clean workplace and dust-free environment.
The 6 Door Folded Laundry Locker offers enough space for everything. It also comes with steel panels that fill the spaces between the lockers and walls and sloping tops with stop dust settling that avoids the formation of dust in time.
Dimensions (mm): 1800 (h) x 405 (w) x 450 (d)
Door height: 196.5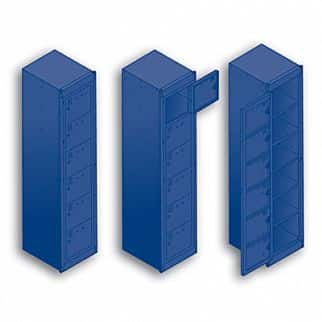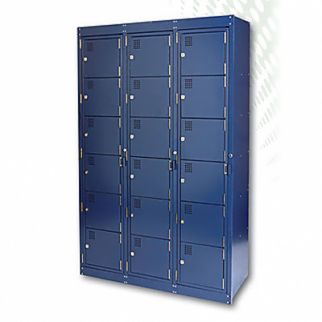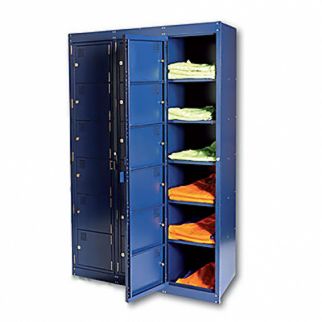 Add-ons are available as custom built options:
Infill Panels – Steel panel to fill space/gap between lockers and walls
Sloping Tops – 30° stop dust settling on top of lockers
Raised Plinths – Raise the lockers by 150mm off the floor to allow easy cleaning
Flush End Panels – Creates a clean end on a bank of lockers
We also have the 8 Door Hanging Laundry Locker which is designed for a larger storage for your clothes. It's durable and also raise the lockers by 150mm off the floor to allow easy cleaning and avoid dust build-ups.
Why Alsco's Managed Service is Best for your Business…
A convenient experience for you is at the top of our minds – always. Alsco's rental service is hyper-fast and accurate.
No large, up front capital costs.
We can tweak our services to fit your business with ease
Easy order increase for busy time periods
World-class inventory management system for easy ordering
Control your costs to match your needs and budget
To get started, simply telephone our friendly customer service representatives on 0800 4 ALSCO or complete the online enquiry form.
---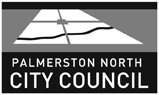 "The contract was awarded on a combination of price and quality…"

We use Alsco's services for work clothes, laundry, textiles, first aid boxes and defibrillators. So it's quite a mix and across several sites and teams around the city. Alsco's approach and interaction with PNCC City Enterprises is efficient and professional and transition to the new supplier was very smooth and easy on the day. They provided a comprehensive priced schedule, which is a big help at the start of a supply contract. The contract was also awarded on Alsco's non-financial service aspects and their modern facility employing local people were significant factors."