Mens Long Sleeve Shirt
The Alsco Mens Long Sleeve Shirt is a piece of industrial workwear that is obviously influenced by the New Zealand street fashion trends. It is made with high-quality poly cotton blend that not only provides comfort but also durability and safety.
This garment provides the benefits of the two fabrics – it has a quick-dry properties, odour-resistant, and since it allows air circulation it makes the fabric breathable.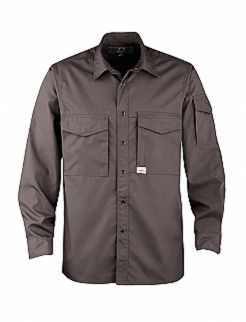 Sizes S – 4XL
160 gsm
65/35% Polyester cotton
Seams double stitched for strength
Dome fastening
All pockets bartacked at stress points
2 chest pockets with domed flap, plus pen pocket
Left side sleeve pocket
Action back pleats
Right side hem eyelet dome detail
Available Colours…
Here at Alsco we offer different range of workwear for both men and women. The Womens Long Sleeve Shirt is also made with high-quality poly cotton blend fabrics. It offers comfort and durability to your female staff.
Why Alsco's Managed Service is Best for your Business…
A convenient experience for you is at the top of our minds – always. Alsco's rental service is hyper-fast and accurate.
No large, up front capital costs.
We can tweak our services to fit your business with ease
Easy order increase for busy time periods
World-class inventory management system for easy ordering
Control your costs to match your needs and budget
To get started, simply telephone our friendly customer service representatives on 0800 4 ALSCO or complete the online enquiry form.