The Cutting Edge – Chef's Classic Long Sleeve Jacket
Health and safety standards of New Zealand kitchens involve perfectly clean uniforms for the chefs and other kitchen staff. That is your top priority, but it doesn't mean that your uniforms cannot be stylish, as well. Alsco's Catering Cutting Edge range is just that: style in combination with functionality. Chef's Classic Long Sleeve Jacket is one of the favourite choices among the New Zealand chefs.
The White Classic jacket combines traditional style with comfort and functionality. With a left sleeve thermometer pocket, side splits at hem, a tapered, flattering fit designed to keep your staff safe.
Sizes: XS – 5XL
65/35% Polycotton
Buttons included
Pocket on left side sleeve
Removable button fastening
White Button Strip: (sold in pairs, Black Button Strip also available)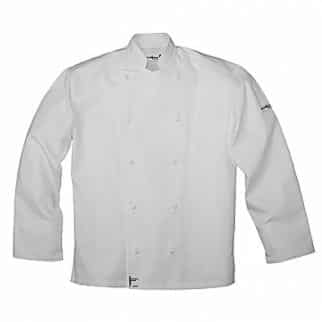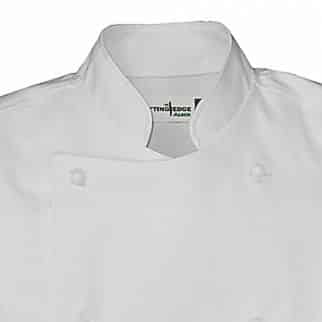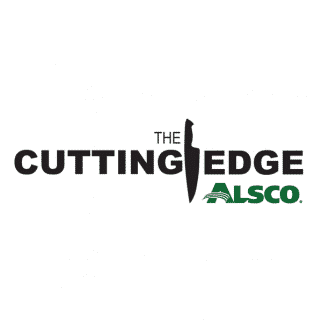 Why Alsco's Managed Service is Best for your Business…
A convenient experience for you is at the top of our minds – always. Alsco's rental service is hyper-fast and accurate.
No large, up front capital costs.
We can tweak our services to fit your business with ease
Easy order increase for busy time periods
World-class inventory management system for easy ordering
Control your costs to match your needs and budget
To get started, simply telephone our friendly customer service representatives on 0800 4 ALSCO or complete the online enquiry form.
---

"100% excellent customer service"

The Fresh & Clean team are an amazing bunch of people from our client manager to the service team. Everyone is always friendly, helpful and always provide 100% excellent customer service. Everything is delivered on time and last minute changes or additions are never a problem. Thanks guys for keeping it simple."