Vehicle & Portable First Aid Kits
When your employees are on the road and out of the workplace driving across New Zealand, they are at risk. Whether in vehicles or operational machinery, accidents are far more likely to happen. In such situations, having the right kit on hand is absolutely vital – especially if your employees are alone.
Alsco has the answer. Light and compact, our portable first aid kits are easy to store in even the smallest spaces – whether that's the boot, under the seat, or the glove compartment. Our colour-coded first aid kits contain the most essential supplies to do one thing; keep your employees as safe as possible, no matter where they are.
What Makes Alsco's Rented Portable First Aid Kits So Special?
Maintained and restocked with hospital-grade first aid supplies – for free*
Easy-to-use, high-quality kits are colour-coded for immediate treatment
Affordable – we charge you a single, all-inclusive annual fee – that's it!
Once you pay your single annual fee, our professional team will supply you with your selected portable first aid kits. Not only that, every 3 months our team check, replace and restock your kits – for free*. Put all thoughts of first aid out of your mind and let Alsco do what we do best – keep your employees safe, no matter where they go.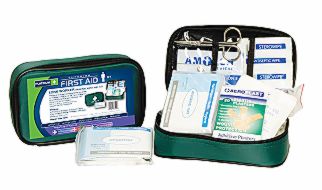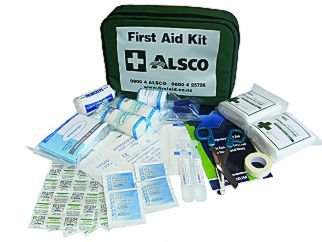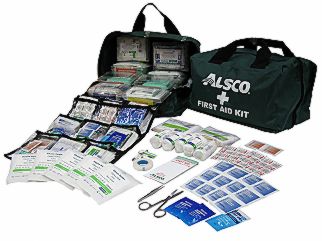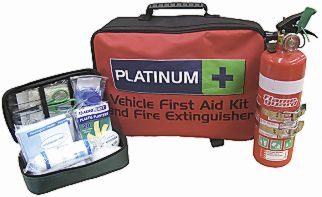 The Best Kit For The Worst Situation
It'd be easy to compromise on your portable first aid kits. But at Alsco, we know they could possibly be your employee's lifeline when disaster strikes. Even if the worst case scenario doesn't occur, having the right kit at the right time could be important to your employee's health and safety. That's why our portable first aid kits are…
1. Colour-coded and logically organised so injuries are treated with the right kit in the right order – as quickly as possible
2. Highly compact and portable – ensuring your employees have the kit they need – no matter where they are
3. Supplied with 5 carefully-selected modules to treat a range of injuries – from burns through to lacerations
4. Ideal for boats, trucks, cars, machinery and any compact space
Alsco's Managed Rental Service isn't just limited to Portable First Aid Kits! We offer a range of first aid services to suit your business's unique needs. Have a look at…
First Aid Kits
Eyewash Stations
Portable Defibrillators
Emergency Response Systems
One Fee: Limitless Maintenance & Restocking Included
Ready to pay one single fee – and let Alsco New Zealand take care of your business's Portable First Aid Kit needs year-round?
Fill in the enquiry form on this page, to get the best price. Our friendly, informed sales staff are waiting to help.
First time purchases include an extra $100 portable first aid kit – for FREE*.
---

"100% excellent customer service"

The Fresh & Clean team are an amazing bunch of people from our client manager to the service team. Everyone is always friendly, helpful and always provide 100% excellent customer service. Everything is delivered on time and last minute changes or additions are never a problem. Thanks guys for keeping it simple."