First Aid Redistribution Programme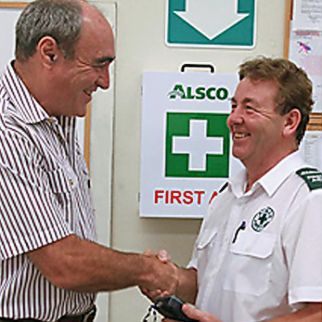 Alsco First Aid has initiated programs to reuse and recycle expired but usable First Aid supplies where possible to demonstrate our commitment to operating in an ecologically sustainable manner.
While New Zealand legislation demands that your First Aid is new and fresh. It gives your supplies a limited time frame in which they are to be used.
However, they are still hygienic and sanitary after that date and they can help people in countries with less strict requirements or veterinary establishments.
Projects to date include substantial donations of suitable and sorted products to charitable and voluntary organisations such as:
Auckland and Wellington Zoo, SPCA branches and animal shelters
MAA (Medical Aid Abroad) – MMA receives muli-pallets of first aid supplies from Alsco (most of this product ends up in Pacific Islands such as the Solomons, Vanuatu, and also in Papua New Guinea)
Fiji is a major recepient of Alsco First Aid supplies
Christian Leadership Training Trust (medical support to villages and hospitals in Fiji and its outer islands)
Rotary (using product locally and for charitable projects internationally)
Disaster relief organisations/appeals in Samoa and Haiti
Your "expired" hospital grade First Aid supplies are greatly appreciated by the charities we support!