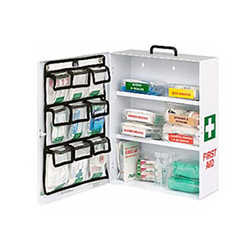 Do your employees know how to act quickly in a workplace emergency? First aid knowledge is important for any organisation since accidents and injuries can happen anytime.
The first thing you should to ensure workplace safety is to obtain fully stocked and regularly replenished first aid kits and operational AEDs. The second thing is to make sure they remember to use these supplies.
Remind your employees to always remain safe at work. Display these first aid posters at common areas in your workplace to keep them informed.
---
---
Note: These posters are free, downloadable and print-ready. Download and print them now!

Call