Do your employees know how to act quickly in a workplace emergency? First aid knowledge is important for any organisation since accidents and injuries can happen anytime.
Remind your employees to always remain safe at work. Display these first aid posters at common areas in your workplace to keep them informed.
---
---
Note: These posters are free, downloadable and print-ready. Download and print them now!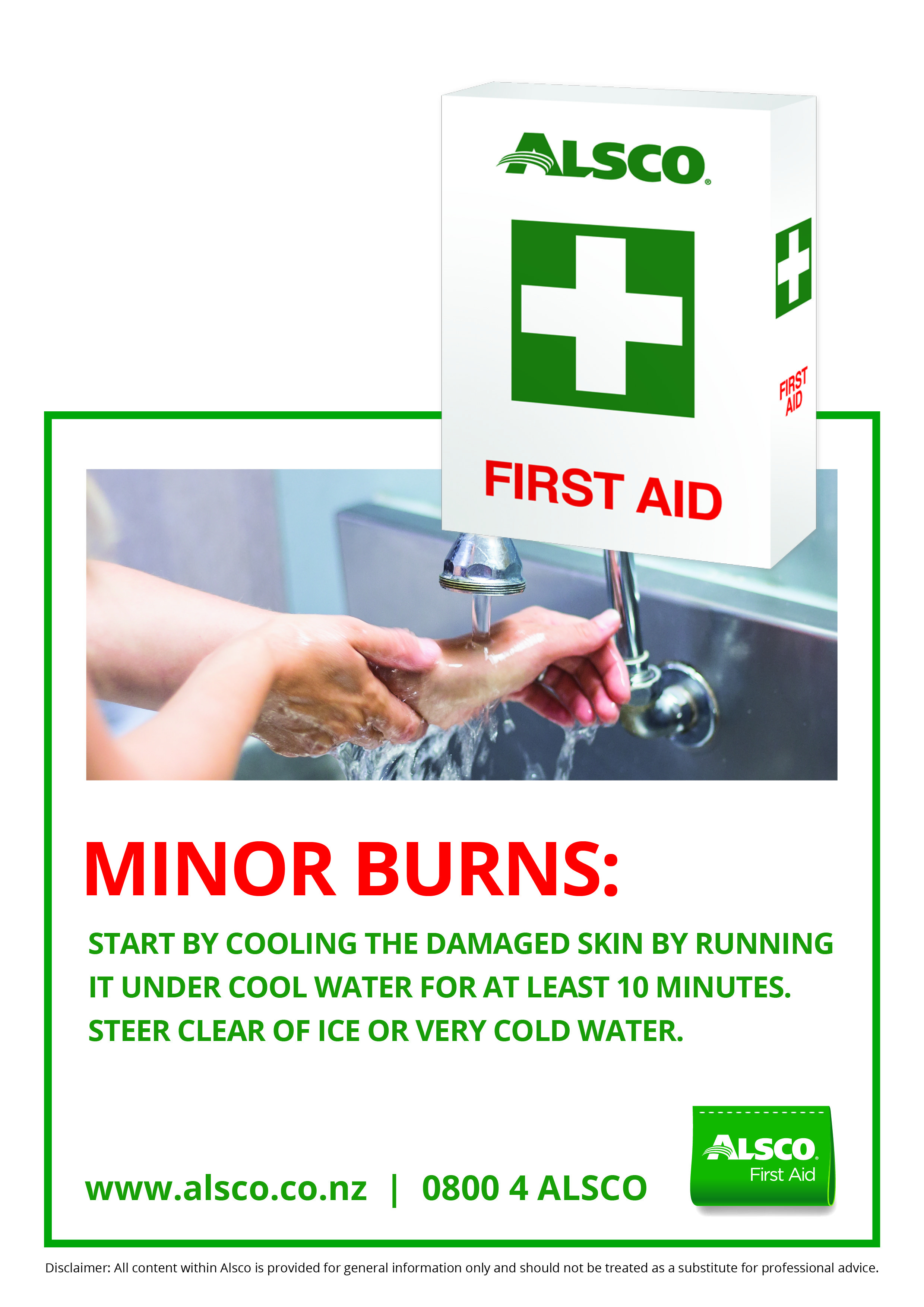 MINOR BURNS:
Start by cooling the damaged skin by running it under cool water for at least 10 minutes. Steer clear of ice or very cold water.
View large version (please note: not best quality for printing)
Download PDF [2 MB] – ideal for printing
Download PNG [222KB] – ideal for web use
Download TIFF [4 MB] – ideal for producing a high-quality image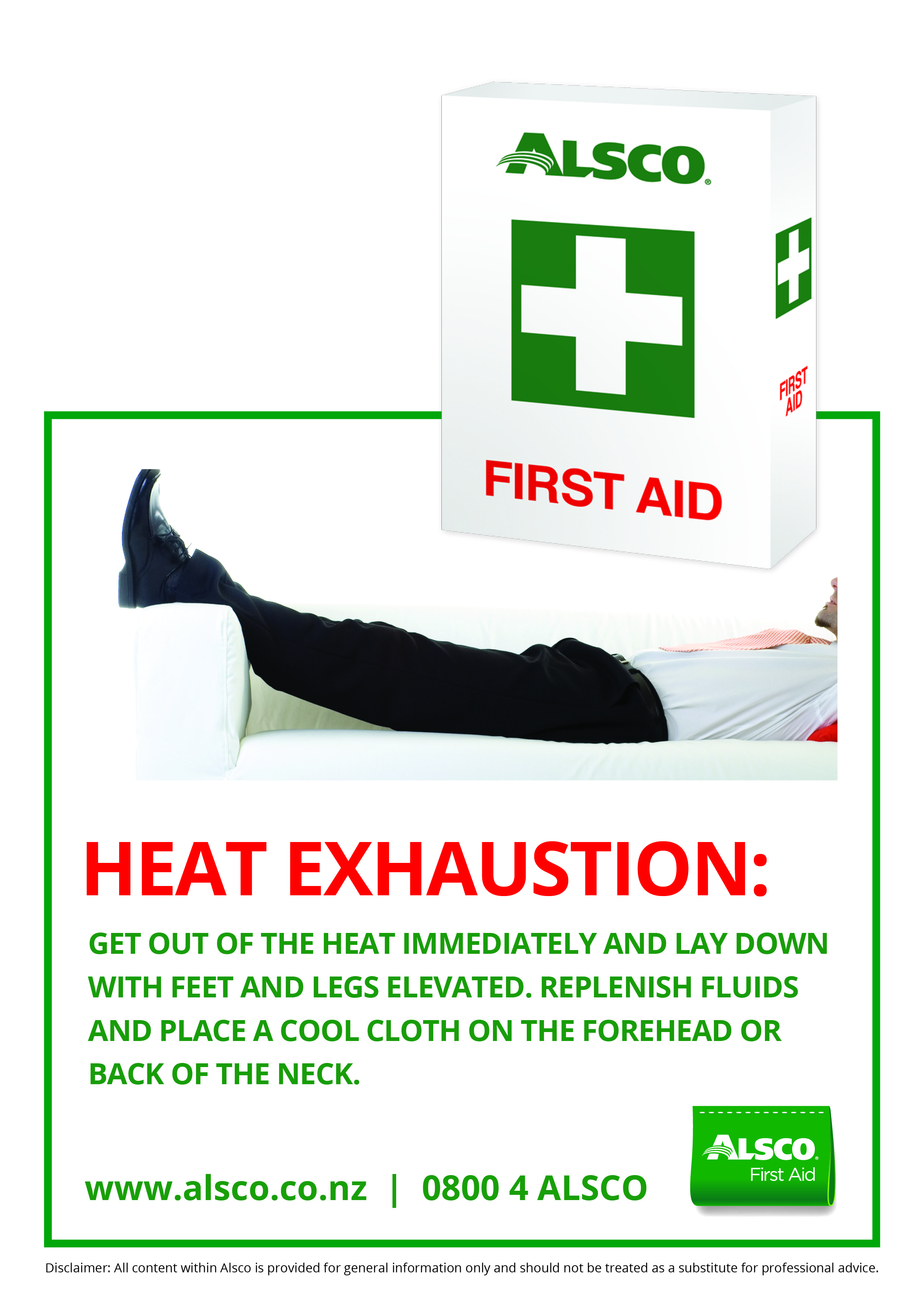 CUTS AND SCRAPES:
Use gentle pressure to stop the bleeding. If bleeding hasn't slowed after 20 munites of pressure, seek medical attention.
View large version (please note: not best quality for printing)
Download PDF [720 KB] – ideal for printing
Download PNG [174.8KB] – ideal for web use
Download TIFF [3 MB] – ideal for producing a high-quality image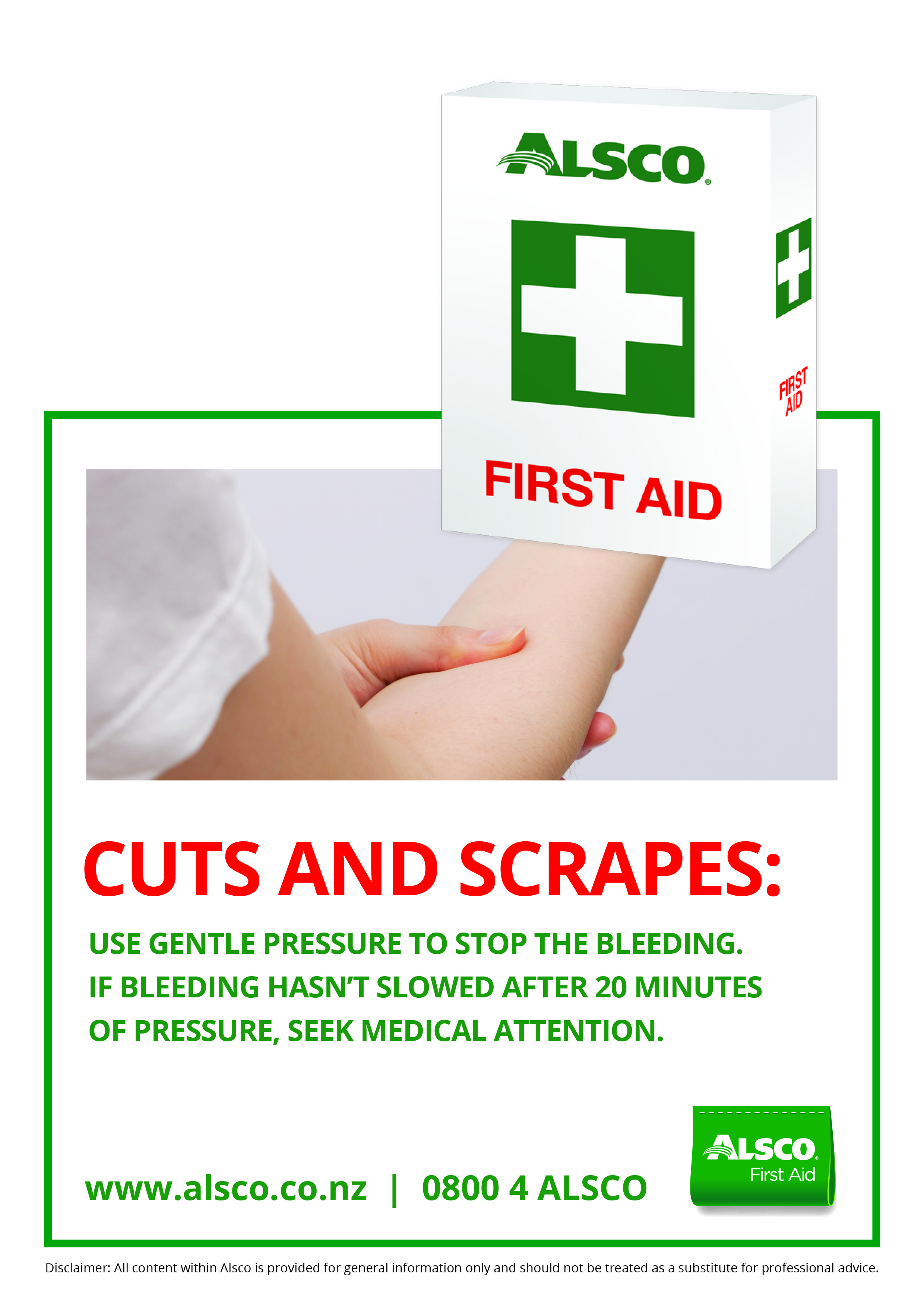 HEAT EXHAUSTION:
Get out of the heat immediately and lay down with feet and legs elevated. Replenish fluids and place a cool cloth on the forehead or back of the neck.

View large version (please note: not best quality for printing)
Download PDF [653 KB] – ideal for printing
Download PNG [161.5KB] – ideal for web use
Download TIFF [7 MB] – ideal for producing a high-quality image

Call