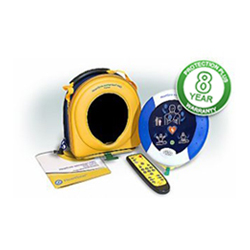 There are nearly 6,000 cases of death from cardiac-related diseases each year. When cardiac emergency strikes, Alsco ensures that your people are capable and prepared as possible. We provide practical, durable and portable defibrillators.
But it's always better to prevent than to cure. Let's promote better heart health, especially at work.
Alsco created this FREE collection of heart health posters that would inspire and inform your employees of what's good for their hearts so they don't have to use defibrillators.
---
---
Remind your employees to take care of their hearts. Download these free useful posters and put them up around your offices, workplaces and strategic locations.