As New Zealand typically experiences 100–150 earthquakes each year it's advisable for every workplace to have a clear and accessible plan in case of an emergency.
Every business owner is obliged, by New Zealand's Health and Safety in Employment Act, to provide for the safety of their employees.
If you don't have a plan or want to double-check or improve your existing plan, we can offer assistance. Below is a selection of resources to help you with your 'First Response' plan.
---
---
Note: The cheat sheet is free, downloadable and print-ready. Download and print now!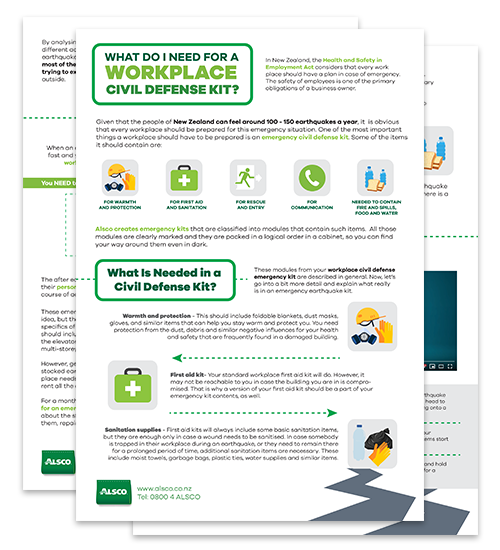 What Do I Need For A Workplace Civil Defence Kit?
Download PDF [1.74 MB] – ideal for printing

Printed Laminated Cardstock Poster A4 size, Pack of 5 Add to cart

Call