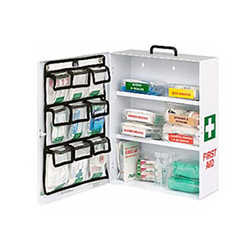 First Aid Kits are important in any kind of emergency. And knowing where to find your first aid kits is equally important. That's why Alsco created this range of free printable first aid signs so you can place them in your facilities.
These signs will provide important safety and first aid details so people will know who and where to go to in times of emergencies. First aid signs promote safety awareness to encourage vigilance and cautiousness in the workplace.
There are first aid signs for just about any location, and signs to place above your first aid supplies.
Get your first aid supplies and your first aid sings here.
So, browse through the various signs below and make sure that every staff member knows exactly where to find your First Aider and your first aid supplies.
---
---
Note: These posters are free, downloadable and print-ready. Download and print them now!

Call