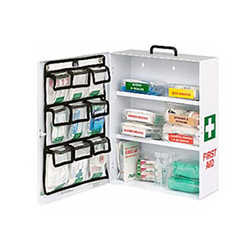 Accidents can happen anytime and anywhere so whether you're at home, travelling, or in your office, having first aid supplies is a necessity. These supplies are meant to save not only your life but the life of others as well.
Alsco offers the best quality of first aid supplies that match the requirements of all types of workplaces. We offer quarterly servicing and keep your kits restocked at no extra cost.
Browse through our first aid restocking signs below and use them for free so every member of your staff will know which number to dial for first aid restocking.
---
---
Note: These posters are free, downloadable and print-ready. Download and print them now!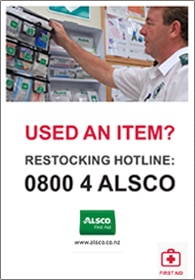 First Aid Restocking Sign with Plain Background
View large version (please note: not best quality for printing)
Download PDF [626 KB] – ideal for printing
Donwnload PNG [1.07 MB] – ideal for printing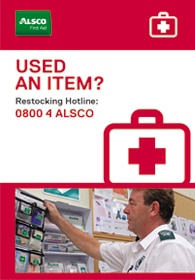 First Aid Restocking Sign A5
View large version (please note: not best quality for printing)
Download PDF [509 KB] – ideal for printing
Download PNG [693 KB] – ideal for printing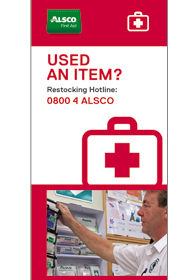 First Aid Restocking Sign DL
View large version (please note: not best quality for printing)
Download PDF [503 KB] – ideal for printing
Download PNG [470 KB] – ideal for printing

Call