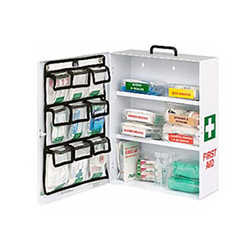 Workers are entitled to compensation claims in case of injuries and accidents at workplaces. In order to claim insurance, the accident needs to be recorded in an accident log and then notified to the authorities and the insurance company.
Your accident log should always be nearby and it should be a part of your workplace first aid system.
A properly maintained record is the precursor to proper reporting and the final insurance claim. Make sure you are keeping records correctly in a comprehensive Register of Injuries.
---
---
Note: These documents are free, downloadable and print-ready. Download and print them now!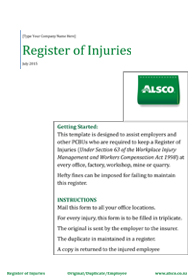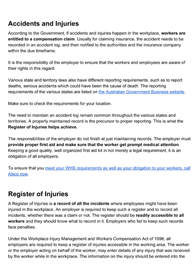 Call