Business owners and managers are not only responsible for the success of the company but are also responsible for the safety of employees. If safety isn't a necessity then a company will spend more money on workplace accidents than the amount spent on safety training.
Are there any 'safety steps' that will help reduce workplace risks that are not costly? The answer is YES! The right posters, signs and banners are the key.
Use Alsco's danger sign posters for free to promote safety and to warn everyone about the possible danger in the workplace. Check them now and download instantly!
---
---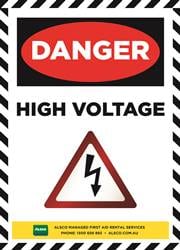 DANGER: HIGH VOLTAGE
View large version (please note: not best quality for printing)
Download PNG [160 KB] – ideal for web use
Download TIF [799 KB] – ideal for producing a high-quality image
Download PDF [35 KB] – ideal for printing
Download GIF [277 KB] – ideal for simple images
Download AI [1 MB] – editable using Adobe Illustrator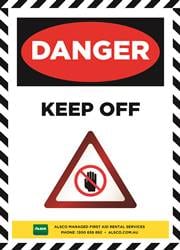 DANGER: KEEP OFF
View large version (please note: not best quality for printing)
Download PNG [163 KB] – ideal for web use
Download TIF [804 KB] – ideal for producing a high-quality image
Download PDF [34 KB] – ideal for printing
Download GIF [275 KB] – ideal for simple images
Download AI [1 MB] – editable using Adobe Illustrator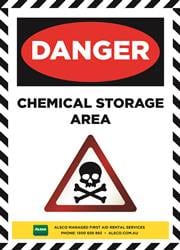 DANGER: CHEMICAL STORAGE AREA
View large version (please note: not best quality for printing)
Download PNG [139 KB] – ideal for web use
Download TIF [800 KB] – ideal for producing a high-quality image
Download PDF [34 KB] – ideal for printing
Download GIF [286 KB] – ideal for simple images
Download AI [1 MB] – editable using Adobe Illustrator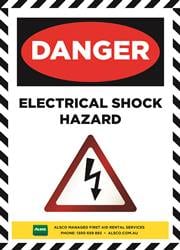 DANGER: ELECTRICAL SHOCK HAZARD
View large version (please note: not best quality for printing)
Download PNG [158 KB] – ideal for web use
Download TIF [802 KB] – ideal for producing a high-quality image
Download PDF [33 KB] – ideal for printing
Download GIF [285 KB] – ideal for simple images
Download AI [1 MB] – editable using Adobe Illustrator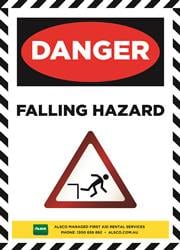 DANGER: FALLING HAZARD
View large version (please note: not best quality for printing)
Download PNG [159 KB] – ideal for web use
Download TIF [800 KB] – ideal for producing a high-quality image
Download PDF [34 KB] – ideal for printing
Download GIF [280 KB] – ideal for simple images
Download AI [1 MB] – editable using Adobe Illustrator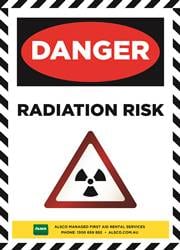 DANGER: RADIATION RISK
View large version (please note: not best quality for printing)
Download PNG [163 KB] – ideal for web use
Download TIF [797 KB] – ideal for producing a high-quality image
Download PDF [34 KB] – ideal for printing
Download GIF [279 KB] – ideal for simple images
Download AI [1 MB] – editable using Adobe Illustrator

Call