There are many 100s of organisations in New Zealand who deserve sponsorship and we wish we could help everyone. Nowadays, however, we prefer to sponsor organisations that are actively engaged with the local community and whose values align with our own.
You'll notice that receiving sponsorship and financial aid from Alsco is a little different these days. In the old days it was enough to offer logo placement in a brochure or to pop our logo onto your website. Or to even offer an advertising banner in your monthly newsletter and a speaking spot at your annual dinner.
Those days are behind us. The Internet has arrived and the world is changing in exciting ways.
The Internet offers an unparalleled opportunity to share your good work to all New Zealanders, including our customers.
Our customers want to know about your environmental initiative so they can get involved in tree planting days, cleaning waterways or simply picking up rubbish. They want to know that the organisation they buy from is sponsoring a life-saving helicopter service. Our customers, and every New Zealander, wants to know that Alsco is providing funds to foster education in our young people.
But, how will they learn about your good work? In order to be applicable for an Alsco Community Sponsorship package you will need to be able to promote your good work via online marketing channels. Your funding package will be tied to measured outcomes from your marketing efforts.
This page details an understanding of our expectations, accountability tracking for the financial aid and a list of ideas to make the partnership work well.
We look forward to assisting you with your projects and enjoying a fruitful, friendly and long-term partnership.
Sponsorship Accountability
You can view a full list of sponsored organisations and previous sponsorships here.
Each organisation that is provided with financial aid is required to adhere to the Community Accountability Framework. This includes tracking whether the relationship is mutually beneficial. Each sponsorship is assessed on a monthly basis by way of visitor tracking to the Alsco website.
In simple terms, what this means is that when we provide financial aid we expect it to make an impact in your community. We measure whether you have promoted your organisation, and project, by tracking it back to our website analytics. Are you promoting your good work?
Your sponsorship package with Alsco will include more detailed information on our Community Accountability Framework.
Promoting The Good Work
Not only do we offer financial support through our Community Partnership Programme we also offer regular access to our online and offline marketing channels. You can share your marketing messages, news and community announcements with our many customers throughout New Zealand.
Below is a list of ideas for sharing between our organisations and to each other's audiences. Many of these ideas involve writing press releases or short articles, custom design work and photography. We expect that organisations receiving financial aid will have the in-house resources to provide reasonably professional promotion of our partnership and your good community work.
Taking action on the below ideas will help you achieve the goals that we set out in the Community Accountability Framework (see above) .
The ideas are suggestions. Please feel welcome to offer new ideas.
Idea 1 – Share logos on websites and marketing channels
We are proud to be associated with you. As such, with your permission, we will add your logo to our website and other marketing channels. If your logo is placed in our website, then we will always provide context as to why it is there. A brief summary about why we have provided sponsorship or how your values are good for the community will be situated next to your logo.
The logo will rarely appear by itself in any of our channels. There is very little value in slapping a logo onto a page. So, we take extra care to provide context, sing your praises and to tell our audience why you are important.
You can see an excellent example on the Shine website here.
We expect the same. Click to download our logos. Don't forget to write a bit of text saying who we are and why our logo is on your website.
2 – Introductions to others in our networks
Alsco don't just sponsor your organisation. We sponsor a long list of charities, organisations and individuals. Together, we are trying to making a bigger difference in New Zealand.
As such, we will search for cross-collaboration opportunities for you amongst our partnerships.
For example, if your organisation is involved in caring for the natural environment then we may introduce you to other organisations that have similar projects. The idea is that we cross-promote each others good work to our own audiences.
You may be able to get your message promoted to another organisation's audience via their marketing channels, and vice versa.
If we are working with you on a particular project in which there are other sponsors, then we will appreciate an introduction. For example, Toyota also sponsors the Million Metres project. Toyota and Alsco can collaborate on a press release and therefore reach a much wider audience.
3 – Use the Facebook 'Pages liked by this Page' function
A simple way to show our association is to add each other to the 'Pages liked by this Page' section in our Facebook accounts. Our Facebook page can be found here – https://www.facebook.com/AlscoNewZealand/
This makes it easy for us to find your announcements in our newsfeed and to regularly share highlights with our business audience.
We will find your Facebook page and add you to our list of Liked Pages. You can do the same by searching for the Pages liked by this Page component in the right hand column of your Facebook page.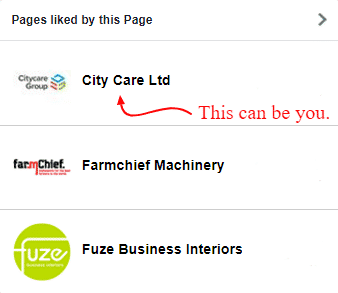 4 – Share press releases in Greenroom
Alsco has a popular B2B blog called Greenroom – https://www.alsco.co.nz/greenroom
You are welcome to share press releases, helpful articles or even just good news in our blog.
Read the Contribution Guidelines and then email our online marketing team via alscopty@gmail.com
Do you have a blog? We encourage you to share stories in your blog and link through to Alsco Greenroom.
5 – Share good stories in the Facebook Newsfeed
Alsco have a growing Facebook following – https://www.facebook.com/AlscoNewZealand/
Below is an example showing a story post in our newsfeed for one of our sponsored organisations.
You can email news to our online marketing team at alscopty@gmail.com
The press release should be appropriate to our audience (e.g. Business to Business audience in hospitality, manufacturing, pharmaceuticals etc.) then it will be published in our Greenroom blog.
Every blog post is then automatically shared into our social media newsfeed via the Greenroom blog.
If you have a blog, then we can share our audience-appropriate stories with your audience. Please share your content schedule with alscopty@gmail.com so we can fit in with your requirements.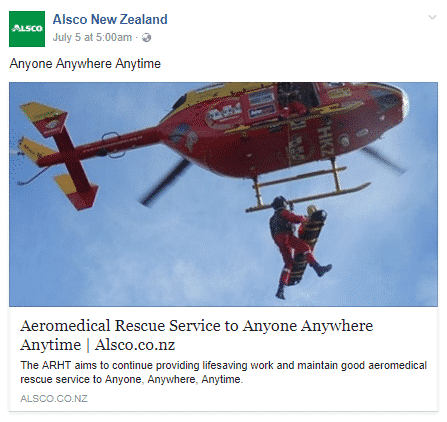 6 – Share videos of events
If Alsco staff attend one of your functions or work programmes we may record a short video on our iPhone and then share this with our customers in both the Greenroom blog and on Facebook.
For example, our staff might talk about how pleased we are to be involved or attest to the good in the programme or somehow provide a positive testimonial.
We will share these videos in our Facebook newsfeed and will notify you that it can also be shared in your newsfeed, if it's applicable to your organisation.
Sometimes it's good to share projects even if it doesn't benefit your organisation. Our aim is to get the New Zealand community involved and aware of causes that have good social impact.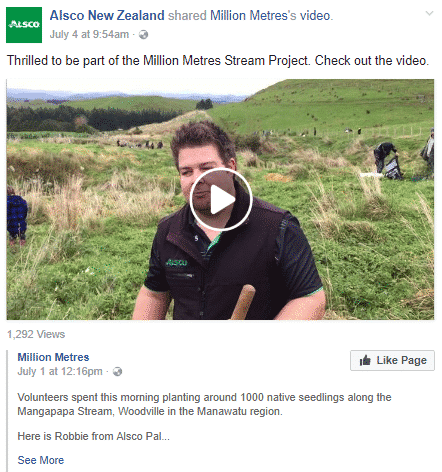 7 – Share photographs from events
When we attend an event or activity with your organisation we might take photos. In fact, at these events there might be many people taking photos.
At the end of an event, we can share our own photos, your photos and photos taken by any other people at the event.
These will be collated into a slideshow on Facebook.
We may ask you to share your photos in your Facebook stream so that we can re-post into our feeds, and vice-versa.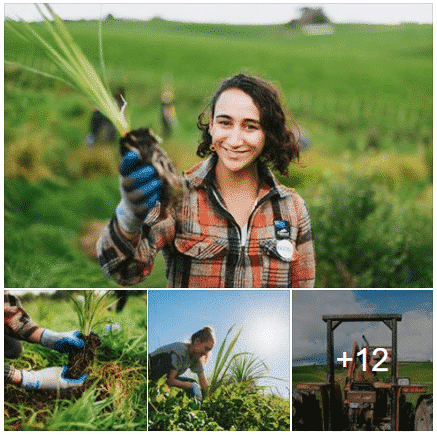 8 – Share statistics and infographics
Alsco process an average of 515 tonnes of laundry in a week, but this is not as interesting as the fact that 62% of New Zealand's lowland rivers are so polluted with pathogens we can't safely swim in them and that's why the Million Metres project is so important.
As part of our partnership, we want to communicate the facts that matter to our many thousands of customers all around New Zealand.
If you have a communications or graphic design service, you can help us by supplying quality infographics that we can re-publish in our Facebook newsfeed.
The graphics should be branded with both your logo and the Alsco logo, and a URL where people can learn more about your program.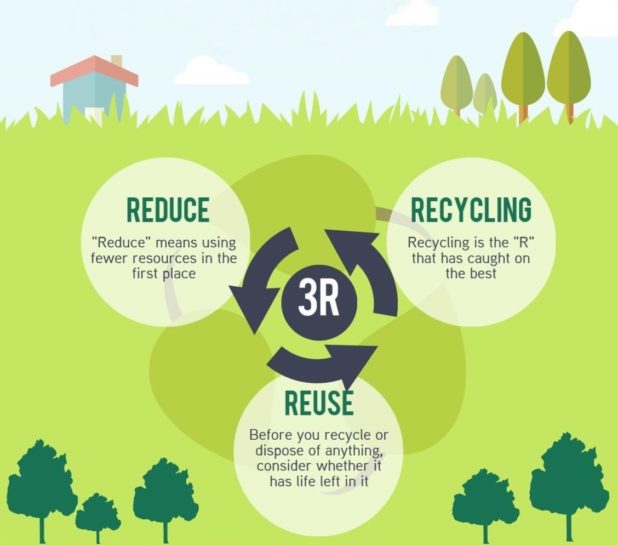 Need more information? Or want to partner with Alsco?
Use the below enquiry form to get in touch with Alsco Community Partner programme co-ordinator.