Our passion has been providing convenient, cost-effective rental services to 27,000 satisfied businesses throughout New Zealand.


"…took care of all our requirements, in one hit, fantastic!"

Making contact with Alsco was the best decision we could have made. From the initial phone call, right through to the supply and installation of our products, the transition was seamless, stress-free and they did everything on time and went above and beyond what I had expected.
The continual support they offer on a weekly basis is fantastic, I know they are only a phone call or email away should we need anything further. I found having a company that took care of all our requirements, in one hit, is fantastic! I needed overalls for our staff, first aid supplies, eye wash stations, bathroom and kitchen supplies as well as mats and signage. All of which was done for me, and continues to be monitored.
I wouldn't hesitate in recommending Alsco to any company that wants a professional service day after day."
---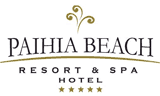 "…they are always willing to go the extra mile to help us out when we get stuck."

After initial enquiries with Alsco back in April 2015 the transition over to their service for our Hotel, restaurant and day spa linen, was swift and hassle-free. One of the best things about Alsco is that we are always dealing with the same people, right from the word go. Our account manager is always available to us should we need him, and any small issues we have had have been dealt with immediately and professionally. The service we've received from the Alsco Northland team is fantastic. I would happily recommend Alsco to other companies.
---

"…they are always willing to offer and look for better solutions."

Alsco have been Dow's preferred business partner for our New Plymouth site for a number of years.
Throughout my 9 years tenure, I've found them to be reliable, honest, innovative & responsive to deal with. This is from their delivery people to our account manager. Nothing seems to be of too much hassle to them.
Also when they lock in a contract price they honour it – something that doesn't happen a lot now days.
I have no hesitation in recommending Alsco to any business, looking for the above attributes.
---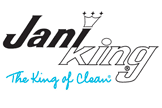 "…a competitive pricing structure and robust product range."

Jani-King relies heavily on it suppliers and service providers to give us an edge over our competitors, so we form strategic alliances with companies that share our business beliefs and philosophies. Alsco Fresh & Clean is one of chosen business partners and we are very happy working with them. They respond quickly and efficiently to the changing needs of our client base.
---

"…providing us with the best service at all times."

About 18 months ago I took over a role as Branch Manager for the largest freight forwarder in NZ in the town of New Plymouth. Prior to my arrival there had a been a change to our services and Alsco had been brought on board as a supplier. I met with their local Rep as you do and was pleased to find a lady that was very helpful and provided not only service but asked questions and gave good sound advice. I have over time found her to be honest regarding the best options for our requirements. I have since formed a strong understanding and relationship with Tracey and appreciate all her efforts. I have no hesitation in recommending Alsco and Tracey to be a part of your service needs. Thanks Tracey appreciate all your continued efforts for us.
---

"…implemented in a timely and efficient manner."

CM Office Services have had a successful business relationship with Alsco for a number of years. As a company we have grown rapidly, and Alsco has been great at making sure products and services have been implemented, often at short notice.
We would recommend Alsco as a leading provider of services to your place of business.
---
"…a most genuine commitment to provide practical support…"

Through the wonderful generosity of Fresh & Clean, as part of Alsco, hundreds of families across the country have received sheets and first aid kits.
For well over a year now, Fresh & Clean has been most generously providing Shine, and through us, many other not-for-profit organisations and a few South Auckland schools, with bed linen and first aid kits. The sheer number of items is almost unbelievably massive and I want you to know how grateful we are and how grateful all the other organisations are.
Fresh & Clean has demonstrated a most genuine commitment to provide practical support to New Zealanders who are experiencing disadvantages, including poverty. This commitment to make a positive difference clearly comes from Fresh & Clean's strong company values and kind desire to make life better for families having a hard time…
---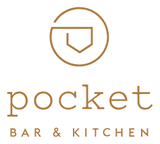 "…an absolute pleasure to deal with and a real asset…"

Owning a bar I am in contact with up to 30 different reps for a whole range of different products. There are only a few of those that I would happily sit down and write a testimonial for – Ginny is most definitely one of these.
Ginny is contactable at all times by phone or email. If there is ever a problem with something at Alsco she will trouble shoot and fix it within minutes – communicating the entire time.
She is an absolute pleasure to deal with and a real asset for our business and no doubt yours.
---


"Having a consistent point of contact…"

We have been using Alsco since we began in Auckland 3 years ago, they were the obvious option because of their competitive rates but also because the of friendly reliable Account Manager – Ange Brown, who has been with us from the start. Having that consistent point of contact has meant we have been able to build a great working relationship as we have grown to twenty plus account locations. Alsco is proactive in dealing with any requests that come through and they do it with a smile. Great team.
---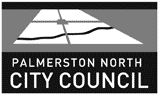 "The contract was awarded on a combination of price and quality…"

We use Alsco's services for work clothes, laundry, textiles, first aid boxes and defibrillators. So it's quite a mix and across several sites and teams around the city. Alsco's approach and interaction with PNCC City Enterprises is efficient and professional and transition to the new supplier was very smooth and easy on the day. They provided a comprehensive priced schedule, which is a big help at the start of a supply contract. The contract was also awarded on Alsco's non-financial service aspects and their modern facility employing local people were significant factors.
---

"You services our branch with an awesome attitude…"

On behalf of Education Action we would just like to say a huge thank you to your employee Margaret who completes this service to the very best of her ability.
We very much appreciate the work she does and if it was not for her, we would have never had known what was wrong with our urinals. It was on her recommendation that we get them looked at.
By doing this she could help us fix the problem before it got much worse and for that we want to say thank you.
We appreciate all that Margaret and Fresh and Clean do and we look forward to working with your team in the future.
Thanks a Million.
---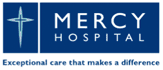 "…very pleased with the way they have delivered…"

Alsco offer us a high level of service: they come on site, complete an order to cover an agreed imprest level, deliver the order and shelve it for us. They also hold stock for us at their premises and since they took on this contract we have not had any problems with supply. We are very pleased with the way they have delivered on their side of our agreement.
Alsco's Dunedin location has been helpful – on several occasions we had urgent stock requirements and these were met with same-day deliveries.
I have no hesitation in recommending Alsco as a provider of Tork and Reynard products, and particularly note their excellent service delivery.
---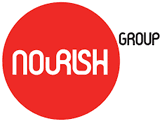 "…the level of service is outstanding."

I have been with Alsco for the last two years and the level of service is outstanding. I love coming into work every morning to see my team of chefs looking smart and ship shape in their beautifully pressed jackets.
---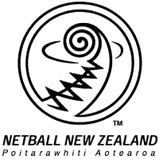 "…over ten years receiving reliable, friendly service…"

Alsco is Netball New Zealand's preferred provider for all linen requirements at all of our events across NZ.
Alsco supply towels and tablecloths along with any other linen requirements to NNZ from our domestic events through to our elite international events – Super Club, International Test matches and World Events.
NNZ has utilised Alsco's services for over ten years receiving reliable, friendly service from across the country, meeting all Netball's needs.
---

"…All in all she makes my life that much easier."

Dealing with Ginny from Fresh & Clean is an absolute pleasure – nothing is ever too much for her – in our business we are constantly downsizing – and this does not mean her service to us diminishes. She treats us as though we are a customer that is in expansion mode.
---

"…my experience with them has been positive, professional and importantly, cost competitive."

Over these years they have accommodated our needs with quality products and service delivery across a number of requirements from mat laundering, cleaning products, sanitary and sanitation to air fresheners, pest control and medical supplies to name a few. Alsco has impressed me with their constant strive towards customer satisfaction by keeping me in touch with new product lines and new services.
Their sales representative reflects the high standard and value they place in appreciating their customers. Both representative and sales support contacts me on a regular basis, which I welcome.
I confidently recommend the service that Alsco Fresh and Clean offer as my experience with them has been positive, professional and importantly, cost competitive.
---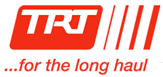 "…exceptionally good supplier of laundry, flooring, ablution supplies"

The rapport and comradery between Alsco and TRT staff involved in service delivery was of a superior level. TRT has since handed over all ablution supply orders to Alsco. TRT has upgrade flooring in all departments and supports the initiative of Health and Safety messages on mats. The business relationship has also seen a three year agreement signed and an upgrade of lockers and cabinets in each of our 4 locations.
I think the most important aspect of the relationship TRT has with Alsco is the very short response time with any communication or issue and this truly does confirm the professional culture within their organisation.
---

"100% excellent customer service"

The Fresh & Clean team are an amazing bunch of people from our client manager to the service team. Everyone is always friendly, helpful and always provide 100% excellent customer service. Everything is delivered on time and last minute changes or additions are never a problem. Thanks guys for keeping it simple.
---

"You really are a life-life for those businesses like ours"

As a new arrival not just to Waipiata (population 52) but also to the Otago Central Rail Trail accommodation community, I wanted to say how impressed I've been with the Alsco Dunedin team and the exceptional service you have provided to help get the laundry service up and running for me here at Waipiata Motel.
You really are a life-life for those businesses like ours when we live so remotely.
It's amazing that you kit us out so generously to make sure that our linen cupboards are always well-stocked. The nature of the accommodation business can be unpredictable and I wasn't sure how I would manage this side of things but Dean quickly allayed my anxiety and ran me through how it all works.
We had our first guests a few weeks ago at short-notice. I hadn't quite got my ordering sorted and I was prepared to jump in the car and drive down to collect my order; but all it took was a quick call to the office and the linen was on the van with Candi the next morning.
It was such a pleasure to make up their bed knowing that they'd sink into it that night after a lovely hot shower, a meal at the pub and then drift off amongst all of your lovely, crisp, beautifully-pressed Alsco linen after a vigorous day out on the Trail.
It is a joy to see the Alsco van drive around our little settlement on a Wednesday full of purpose and to see Candi's cheerful face beaming as she jumps out of the cab.
We're all looking forward to a bumper Rail Trail season ahead so a heart-felt thank you in advance to the Alsco team for helping us all deliver the quality offering that the thousands of visitors to our beautiful part of the country, have come to expect from this iconic tourist brand which we're all so proud of.
---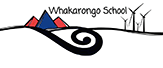 "Their pricing fitted with our budget allocation"

Alsco AoG has supplied products to Whakarongo School since March 2017. We chose Alsco because their pricing fitted with our budget allocation for the products needed.
Their service is great. Orders are delivered promptly, and any queries are also answered quickly. There are regular phone calls from Alsco to check on product supplies and the staff are very friendly and helpful to deal with.