Restaurants are a competitive business. If you're running a restaurant you must maintain top-notch hygiene standards.
Running a restaurant means you handle customers' food. This is an essential and very sensitive commodity.
Every year 1 in 10 people fall ill from eating unsafe food. Food safety is a shared responsibility. Yet, food handlers play a huge role in preventing foodborne diseases.
Poor hygiene standards can cost you your restaurant patrons. Nobody wants to risk their life while benefiting your business.
Customers have a very keen eye when it comes to selecting restaurants. They not only want to enjoy a sumptuous meal, but they also want to enjoy a great ambience free of any contaminants.
Restaurant hygiene is not just about maintaining the health of your employees. It also gives value and credibility to your business.
Hygiene standards reflect on the image of the company. They can make or break your business.
A good restaurateur must always think of ways to improve hygiene standards. From keeping the kitchen sparkling clean to staff personal hygiene, you need to always be vigilant.
7 Ways to Boost Your Patron's Confidence in Your Restaurant Hygiene Standards
1. Have a Clean Track Record
First, work towards maintaining an unsullied hygiene track record. This is crucial in boosting customer trust in your restaurants' hygiene standards.
You can achieve great hygiene by:
Hourly sanitising high touch point areas
Improved cleaning protocols
Provision of handwashing soap and water at all wash points
Safe food handling
Remember, you want to gain a great reputation as a go-to restaurant.
For this to happen you must maintain high food safety standards and keep up with health policies. These standards impact staff morale and give you a better reputation.
2. Conveniently Located Hand Wash Stations
Hand washing is an important aspect of hygiene that you should encourage in your restaurant.
The spread of germs from the hands of food workers to food can cause foodborne illness outbreaks in restaurants. Study shows that 89% of outbreaks in restaurants are caused by contaminated food.
Proper handwashing can curb the spread of germs. It can also reduce the spread of germs from workers' hands to food and people.
Handwashing facilities should be conveniently located in the following areas:
In the kitchen or within areas where food handlers work.
Next to the toilets or toilet cubicle.
Immediately at the entrance of the restaurant.
The government stipulates guidelines on the maintenance of hand washing basins in food premises. They should be permanent fixtures with a constant supply of water.
You must also provide supplies needed for a proper hand wash station at a restaurant. These include:
3. Display Your Restaurant's Hygiene Standard Policy
Restaurant owners must ensure employees receive skills that raise their personal hygiene standards.
As a proprietor, it is important to educate staff to enable them to keep up with the Food Safety Standards.
Training in general hygiene practices is paramount. Display hygiene standard policies for future reference by your staff members. Place these in high traffic areas such as:
Work stations
Above hand washing sinks
Open areas on the wall
4. Display Your Hygiene Rating by a Recognised Health and Safety Body
Hygiene rating cards are a good way of creating a buzz around raising hygiene standards.
Displayed rating cards can boost the morale of restaurant patrons. It can also lead to increased health inspection scores.
Place your rating cards in areas where they are visible to everyone:
Near the entrance door
On the windows
Outside your restaurant
5. Prove It, Don't Just Say It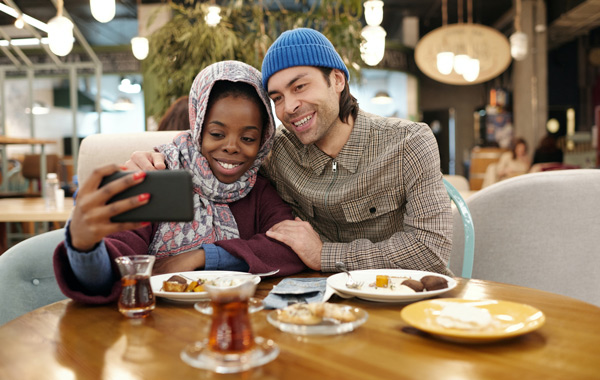 How do you prove your hygiene standards? It is by providing actionable steps you are taking to make a difference. Here are a few ways to prove you're going above and beyond.
Dirty floors at a restaurant are depressing. They can make your patrons walk away from a loss of appetite. And who takes selfies in a dirty environment?
Again, you do not want messy accidents or lawsuits following you. To avoid all this, ensure your floors are sparkling clean throughout the day.
Sparkling Cutlery, Crockery and Glassware
Impressions have a lasting impact. Unclean cutlery, crockery, and glassware is not the last picture you want on your patrons' minds.
Keep kitchen utensils clean by sensitising the staff on the importance of hygiene.
When patrons visit a restaurant, they want to enjoy a sumptuous meal and a perfect ambience. Having dirty windows will be a turn off for your clients.
This is a perfect chore for staff when the restaurant is quiet or between rushes.
Scrub Your Chairs, Tables and Countertops
One of the major attractions of a restaurant is the dining area.
Chairs, tables, and countertops of your restaurant should be well cleaned and sanitised.
Invest in luxurious quality linens and towels to match your classy establishment.
This helps in maintaining a wonderful appearance.
6. Restrooms are Spotless and Stocked
Restaurant restroom hygiene is of the utmost importance.
Restaurant washrooms are shared by both your employees and your visitors. Thus, they can impact on the reputation of your restaurant.
Having a good reputation means keeping your loyal patrons, which is what you want right?
How to achieve washroom hygiene:
Have your washrooms cleaned hourly.
Provide handwashing soap and water.
Provide hand drying options.
Strategically place disposable bins.
Note: Restaurant washrooms should be cleaned and sanitised throughout the day.
7. Staff Hygiene
Restaurant staff handle food. Without proper hygiene, they can easily cause contamination.
Many restaurants implement strict handwashing rules to prevent cross-contamination. Protective coverings like hair nets and food service gloves prevent contamination.
Employees should maintain high standards of hygiene at all times. A food handler must:
Do their best to prevent contact with ready to eat food
Wear outer protective clothing
Ensure bandages or dressing on exposed parts of the body are well covered
Not sneeze, blow or cough over unprotected surfaces likely to come in contact with food
Not eat over unprotected food or surfaces likely to come in contact with food
Restaurant staff must follow a special handwashing policy. This means they must wash their hands:
Before touching ready to eat food.
After handling raw food.
After using the washrooms
After getting back to work after other engagements.
After smoking, coughing or sneezing, etc.
After touching their hair or any other body part, including their face.
Staff must inform their employers if they are diagnosed with, or suspect having contracted a foodborne illness.
An employee is entitled to 5 paid sick leave days per year to take care of themselves or a dependent.
Restaurant staff are at the front line of maintaining hygiene standards. From proper handwashing to proper workwear, your staff are the key to your success.
Do not forget to keep your kitchen staff educated on ways to keep food safe at all times.
Get Started Today and Improve Your Hygiene Standards
The importance of cleanliness in your restaurant cannot be overemphasised.
This article gives you the basics of restaurant hygiene. But there's so much more you can do.
Do not just look clean, be clean! Be sure to clean unknown hotspots for contamination in your restaurant.
If you are feeling overwhelmed, reach out to an expert who can help you adapt your business today.
Photo: Unique Hotels