Let's be honest, an employee working for eight hours is likely to visit the office washrooms at least three times in a shift.
And the number of visits could increase depending on individual needs.
This could be a person who needs a touch up before an important meeting or a moment away from all the workplace madness.
It's true. Some people use the washroom area to find peace and quiet.
They also use their phones in the washroom. Only 32% of people interviewed in a study found it impulsive to use a phone during a bathroom break.
Another study indicates that some people can spend up to 28 minutes in the bathroom while at work.
Workplace hygiene is of utmost importance. Health and safety regulations stipulate that employers must provide suitable toilet facilities. And the government of New Zealand has extensive guidelines. Employers must also provide:
Tissue
Running water
Soap
Clean towels or other effective means of drying hands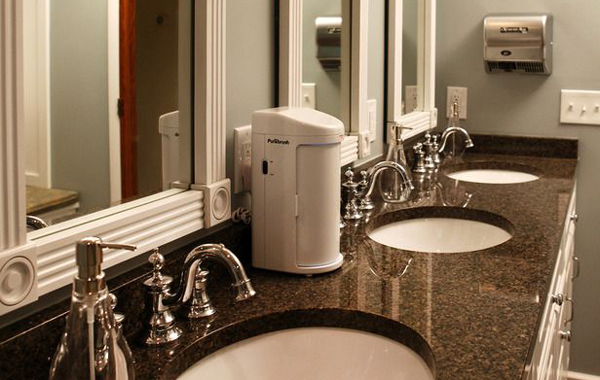 Productivity in the workplace is a joint effort between employers and employees. The two parties must work together in establishing a great working environment.
Maintenance of your restrooms has an impact on your employees. Employees feel valued and appreciated when employers provide washrooms with excellent hygiene standards.
Whether it's replacing the paper towel or refilling the handwashing soap, every effort made is a plus. It makes your workforce happy and more productive.
Here Are 4 Ways to Keep Your Washrooms Looking Professional All Day Long
1. Regularly Clean and Sanitize the Washrooms
There's nothing as horrible as a stinking office bathroom.
Nobody wants to go in and it is unsettling to think that germs could be making their way to your work desk. What's worse, unclean washrooms harbour dangerous bacteria which can spread disease.
Lack of access to basic sanitation and poor hygiene cause nearly 90% of all deaths that result from diarrhoea. 87% of the world's population has access to improved water sources. Yet 39% still lack access to improved sanitation.
Cleaning and sanitising your bathrooms will leave them sparkling and smelling fresh.
Cleaning once a day is adequate for a small office. Yet, high traffic washrooms may need to be cleaned several times a day.
Here are a few reasons why you must clean and sanitise your office washroom:
Improve Hygiene

Washrooms attract a lot of dirt and grime. Shared office washrooms are bound to have a build-up of dirt carrying all sorts of germs and bacteria. This can lead to diseases such as influenza, Norovirus and COVID-19.

Eliminate Bad Odour

Unclean washrooms tend to emit bad smells. This can affect employee productivity.

Quality products can get rid of such smells, and leave the place smelling fresh and clean.

Getting professional help is also a great idea. Experts know the best ways to deal with washroom odour in a matter of minutes.

Saves Time and Money

Regularly cleaning washrooms prevents the build-up of dirt. The longer you take to clean up the mess, the more difficult it becomes.

Dirt that has clung to surfaces for long periods of time may be difficult to clean. It may also cost you money as you involve experts and buy more aggressive products.

Additionally, some washroom fixtures may get damaged in the process. To avoid all this, keep your office washrooms hygiene in check at all times.
2. Refill Hand Soap Dispensers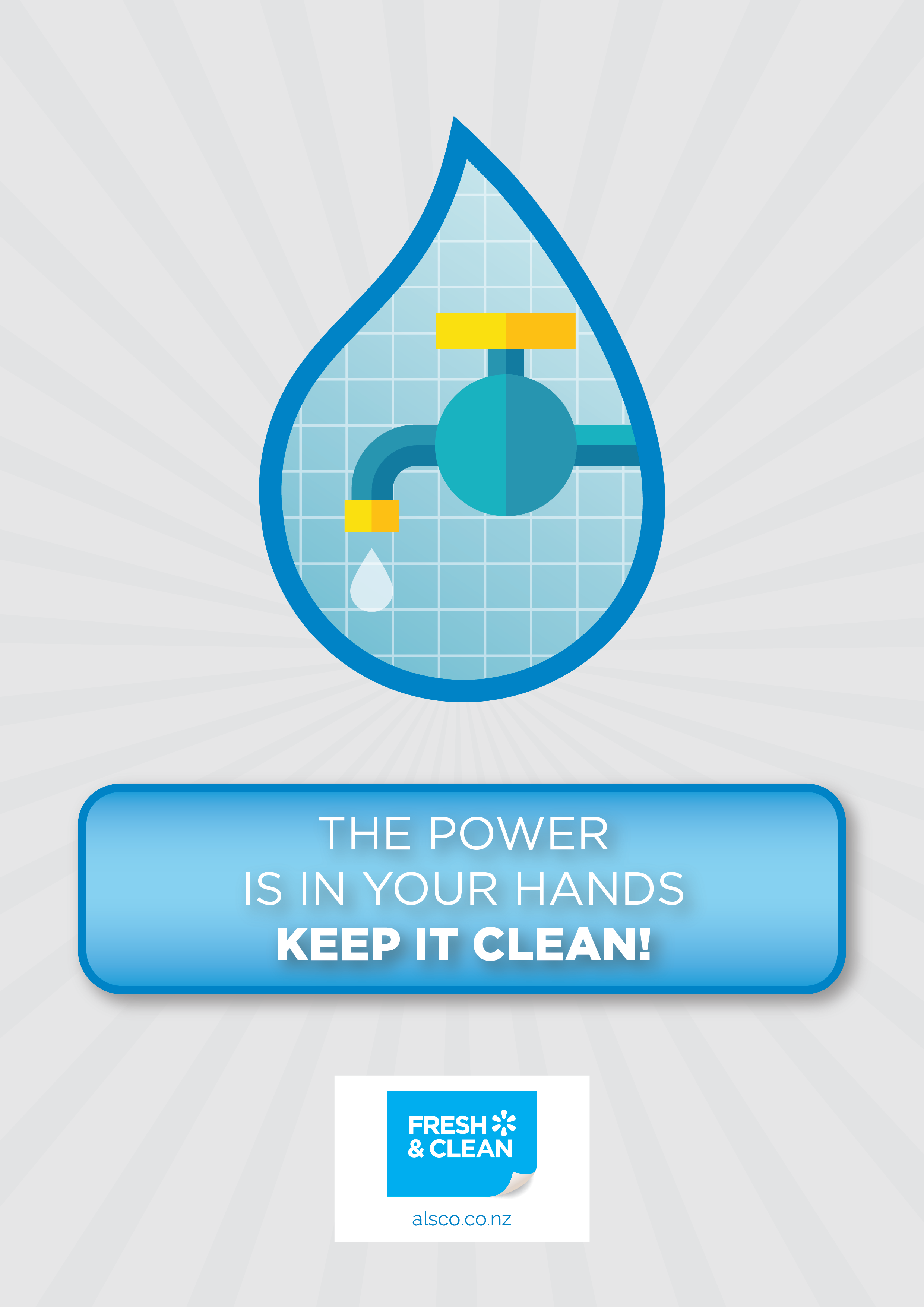 Hand hygiene is essential in any workplace, download Alsco's free handwashing posters today.
Employers should ensure office washrooms have hand soap dispensers.
Germs can be passed by touching various surfaces including work desks. Washing hands with soap limits the spread of germs that lead to microbial diseases.
It also helps protect you from the flu and other viruses at work. Proper handwashing is one of the many preventative actions against the spread of the flu virus at work.
Some washroom soaps are contaminated and this makes them unhygienic to use.
Sealed soap dispensers are a better option in maximising office hygiene. They come covered to limit the spread of germs and other bacteria.
Providing hand care facilities encourages employees to wash their hands properly and with soap. This is because they feel assured that touching the soap isn't more risk than it's worth.
There is a wide array of handwashing soaps available on the market. They come in different sizes and the different fragrances that also add to your range of options.
Scented handwashing soaps can also help keep your office washroom smelling fresh.
3. Install Automatic Fresheners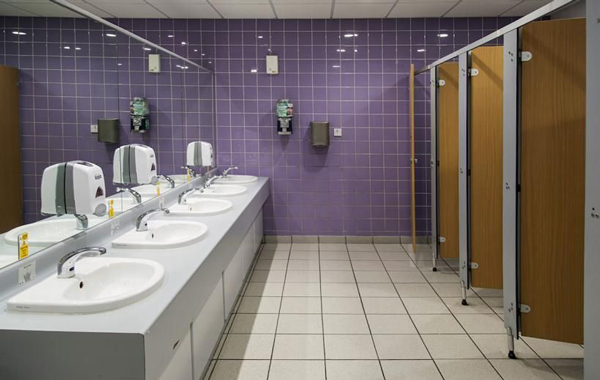 It is no secret, bad-smelling washrooms will send your clients away. They may also slow your workforce, as they look for other options such as a coffee run.
Having a great smelling workplace is an indicator of how much value you place on your employees. Additionally, it also creates a good impression of your business on your visitors.
Automatic air fresheners are a good investment for your office. They release different scents which help in keeping the office environment happy. A nice smelling washroom increases the likelihood that visitors will stay to properly wash their hands.
Automatic air fresheners are convenient and release the perfect amount of product at intervals. They are also cost-effective, making them a better option than manual air fresheners.
4. Offer Hand Drying Options
Hands that aren't dried properly are almost as bad as hands that aren't washed.
Proper hand drying is an important step in handwashing. It prevents the spread of germs through surfaces that people touch. Bacteria thrive in the moist environment wet hands offer.
Washrooms offer two primary drying options:
And the supremacy battles between the two options continues.
Good managers should ensure that their employees have a hand drying option available that suits the employees and the workspace.
Alsco's excellent service offers multiple hand drying options. No matter the option you chose, the main goal is to keep germs at bay.
Alsco's hand drying options are:
Environment friendly
Available in a variety of ranges
Elegantly designed
Extra quiet
Ultra-fast at drying hands
Get Started: Schedule Proper Washroom Maintenance
Planning is important in ensuring office washrooms are maintained as they should be. Staying up-to-date is a difficult task that you probably don't have time for. You need to:
Schedule a duty roster and ensure it is adhered to.
Implement a daily routine upkeep plan to maintain the standards that you want for your company.
Introduce a hygiene policy to ensure that the staff know what is expected of them.
Wondering if there is an easier solution?
If all this sounds a bit too heavy for you, do not hesitate to reach out for professional help.
Alsco New Zealand provides excellent washrooms hygiene standards to keep your office safe.
With experienced members of staff, they've got you covered on all aspects of washroom hygiene.
From replacing consumables to providing excellent hygiene systems they will transform your washroom with care and attention to detail.
Contact them today.
Photo: WikiMedia