An engaged employee is a safe employee. A study by Gallup found that employees in high engagement workplaces reported fewer accidents, with 25% of the top engaged workplaces experiencing 70% fewer incidents than those in the bottom 25%.
The importance of increased employee engagement in safety is clear. Managers should aspire to create an environment that keeps employees excited about safety. A different study by Queen's University reveals 20% lower absenteeism in engaged workplaces. Employee turnover also decreases by 26%.
How can you reap these benefits for your company? There are steps you can take to increase employee engagement today.
1. Optimise Safety Training
Teaching adults is very different from teaching children. Participatory methods that take advantage of their life experiences will create success. When you tweak programs to suit the participants, it increases adoption. This way, you achieve integration of the training into daily work activities.
2. Adjust Your Leadership Style
The main component of participative management is collaboration. Leadership goes beyond enforcing rules and directing your workforce. It involves fostering collaboration through empowerment and problem-solving.
3. Create a Culture of Safety
Culture is how things get done in your company. It's not enough to create a great training program and train your staff. You need systems that encourage people to include safety as a part of their day to day work. Here are some practices that you can implement to get started:
Conclusion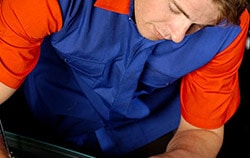 The steps to improving safety in your organisation are fairly simple.
You need to change your leadership style, review your training materials and create a culture of safety.
With consistency and a commitment to implementation, your organisation will become safer in a sustainable way.
Article contribution by Alsco New Zealand. Alsco aims to help create a healthier and safer workplace by providing affordable yet high-quality uniform rental service and hospital-grade first aid solutions.
Photo: Wallpaper Flare