Poor food handling practices and dirty kitchens can lead to food contamination. Food contamination causes up to 420,000 deaths a year and makes 1 in 10 people sick.
Food safety begins with safety practices while handling, preparing, and storing food.
Restaurant safety and cleanliness should begin in the kitchen. A clean and hygienic kitchen will impact both your employees and customers.
Read on to find out how to deep clean your kitchen.
How Dirty Kitchens Affect Employees and Customers
Employees hate a dirty restaurant kitchen. With the proper tools, they can help you maintain a clean and hygienic environment.
If you insist on running a dirty kitchen, it will:
Increase employee turnover. If you run a dirty kitchen, your staff will leave for a better working environment.
Affect employee morale. Restaurant staff work better in a clean and organised kitchen. Their creativity, productivity and workflow will improve in a clean kitchen.
Influence recommendations. They will not risk inviting their friends and families to a germ-prone restaurant.  In extreme cases, they will even share the truth about your kitchen, destroying your reputation.
Incite them to call the relevant authorities. Employees care about their reputation. If you do not take action, they are under a legal obligation to report you to health authorities.
Running a dirty restaurant will also affect your customers. A dirty kitchen will:
Reduce their chances of coming back to the restaurant. No one will willingly come back to a restaurant if there is a risk of food contamination.
Have customers call authorities. If customers fall ill from eating at your restaurant, they will report to the authorities. Upon investigation, a dirty kitchen can make you liable.
Share complaints about your restaurant and destroy your business's reputation. Customer feedback can build or break your business. You cannot risk having customers accuse you of running a dirty kitchen.
Land customers in hospital. A dirty kitchen increases the risk of contamination. This can make customers get sick from foodborne germs. In extreme cases, it can lead to death.
How to Deep Clean a Restaurant Kitchen
The first step towards a clean and hygienic kitchen is a deep clean.
Before opening up to the public, you need to dedicate time to deep clean your kitchen. This includes cleaning and sanitizing every part of the kitchen.
To get started with the restaurant kitchen deep clean, make sure you:
Wear protective clothing especially when using cleaning chemicals.
Read the instructions on every cleaning product.
Understand what products work together versus products you cannot mix.
Have enough ventilation in the room you are cleaning.
Test new cleaning products on a small surface before using them.
Cleaning Countertops and Food Preparation Tables
Chemicals and Tools You Will Need
The method and tools you use while cleaning countertops will depend on the material.
Different surface materials need different tools and chemicals. The tools you use might also change for specific tasks, such as removing stains.
The table below breaks down the tools and chemicals  you need for different materials:
Countertop Material
Tools and Chemicals
Wood countertops
Warm Water
Distilled White – Vinegar
Nonabrasive cleaner
Spatula or metal pastry scraper
Microfiber cloths
Lemon
Salt
Marble and granite countertops
Water
Dish soap
Microfiber cloths
Baking Soda
Hydrogen Peroxide
Plastic Wrap
Tape
Laminate countertops
Mild cleaner
Water
Microfiber cloths
Baking soda
Quartz or engineered stone countertops
Dish soap
Water
Nonabrasive glass or surface cleaner
Microfiber cloths
Nonabrasive sponge
Stainless steel countertops
Water
Dish Soap
Microfiber cloths
Stainless-steel cleaner
Baking soda
Stainless-steel polish
Lemon oil
Soapstone countertops
Multipurpose cleaner
Microfiber cloths
Mineral oil
Fine-grit sandpaper
How to Do It Right
While cleaning countertops you must:
Wipe them down to get rid of any dirt. This includes removing any scraps, leftovers or food waste.
Use the right tools to clean the surface. Here, use a mild tool such as a cloth to get rid of the dirt. Some surfaces will need more than one cleaning agent.
Remove any stains. Some surfaces will need a brush while others might benefit from some scrapping.
Once the surface is clean, sanitize it. Make sure you find a food-safe sanitiser. A good start is the Kemsol Bac-Stop Sanitiser Disinfectant Concentrate. You can buy it from Alsco New Zealand.
You can use bleach. Either way, let the sanitiser sit on the surface for up to 30 minutes to act on the germs and viruses.
Cleaning the Vent and Exhaust Hoods
Chemicals and Tools You Will Need
Microfibre cloths
All-purpose cleaner
Duster
How to Do It Right
Wash out the vents and exhaust hoods to get rid of grease and grime.
Clean the filters as per the user instructions on the manufacturer's manual.
Replace ripped or torn filters immediately.
Cleaning the Kitchen Floors, Ceilings and Walls
Chemicals and Tools You Will Need
Microfibre cloths
All-purpose cleaner
Dusting mitts
Soap cleanser
Brush and scrubber
Vacuum cleaner
Garbage bags
Mop and bucket
Kitchen sanitiser
How to Do It Right
Kitchen floors and walls in restaurants harbour both germs and dirt. A deep clean should include:
Wiping down and sanitising the ceiling and fans.
Wiping down the walls for spills and grease marks.
Vacuuming or sweeping to get rid of dirt and debris.
Removing floor mats and other floor coverings.
Scrubbing the floors with water and a cleaning detergent.
Running a kitchen degreaser on the floor.
Mopping the floor for better access to hard-to-reach areas.
Sanitising the floor and walls.
Drying the floor before using it again.
Cleaning the Walk-in Freezer and Chiller
Chemicals and Tools You Will Need
Cleaning solution
Microfibre cleaning cloths
Spray and vac system
Stiff brush
How to Do It Right
Pull out all the food from the shelves. Throw away any stale or unusable foods and leftovers.
Drain the tubs and pans.
Apply the cleaning solution to the shelves with a spray and vac system.
Use a powerful spray to get rid of debris, soil and other foreign objects.
Brush the condenser coils with a stiff bristle brush. Vacuum it to remove grime and dust.
Wipe down the shelves, walls and the inside of the door. Leave them to dry for a few minutes before restocking the shelves.
Wipe down and sanitise the door and door handles.
Cleaning the Grease Trap
Chemicals and Tools You Will Need
Rubber gloves for handling messy grease
Overalls to protect your clothes
Wrench, scraper and crowbar
Soap cleanser
Pot scrubber
How to Do It Right
Remove the lid of the grease trap. Be slow and gentle to protect the gaskets on the lead.
Dip a ruler into the grease trap and take note of how many inches of grease you have.
Remove water from the grease trap with a small pump or a bucket.
Scoop the grease from the trap. Use a heavy-duty scraper or shovel to handle the grease. Scrape the bottom and sides to prevent build up as you work.
Clean the grease trap with warm water and soap and rinse it out.
Take out the removable parts and clean them with soap and warm water.
Pour in water to confirm if flows freely. If it does, replace the removable parts and lid.
The Bottom Line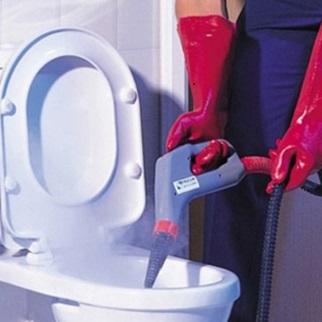 Deep cleaning in a restaurant kitchen saves lives.
It's an opportunity for you to set health and hygiene standards for your business.
Following a cleanliness guide while using the right tools and products can help you:
Protect customers from foodborne bacteria and viruses.
Maintain health and safety standards required in the handling of food.
Create a clean and hygienic kitchen to inspire your staff. They are more inspired to maintain a clean and sanitary environment.
Help you meet health and safety standards set by local authorities.
Assure your customers of their health and safety while in your restaurant.
You can start your restaurant's deep clean today by getting the right tools and supplies. At Alsco New Zealand, you can order your supplies in bulk, such as:
Cleaning cloths
Washing chemicals
Cleaning gloves and protective gear
Soaps and other detergents
Sanitising solutions
Make your order from Alsco NZ today and deep clean your restaurant kitchen.
Photo: fluidhygiene.com