The 2015 Health and Safety Act mandates employers to ensure safety in the workplace. This includes protection from all perceivable workplace health and safety risks.
According to the act, you must provide your employees with industry-specific safety training. As a bonus, this should include first aid training for employees.
The first aid training complements the safety training. It provides employees with the skills needed to respond to workplace emergencies & accidents.
This reduces the severity of injuries, giving employees a better chance at recovery.
How to Offer Comprehensive Workplace Training
While preparing the training, you must choose who will receive the training. Since this is a highly beneficial skill, you can offer it in two packages:
Basics of First Aid – You can offer this to everyone in your workplace. As it is a short course, you can include everyone in the office. It introduces your employees to first aid. Each team member gains basic first aid skills.
Comprehensive First Aid Training – Because this requires a lot more time and resources, you can offer it to a smaller number of people. Choose a few people on each floor, such as supervisors and floor managers for the package. These are people you will refer to in extreme situations.
Resources for Workplace First Aid Training
Proper first aid training begins with finding the right training partner. Some potential workplace first aid trainers include:
Redcross New Zealand – They offer a variety of workplaces courses. You can choose a course and request them to customise it to your industry's safety requirements.
St. John NZ – Speak to a representative and customise the training to suit your workplace.
Corporate trainers – You can choose from a  range of corporate training companies. Each company will offer a unique mix of first aid training packages.

6 Advantages of Employee First Aid Training
1. Help Speed Up Your Response to Workplace Emergencies and Accidents
An emergency or accident can happen at any time. In many cases, the survival of the victim depends on how fast they receive first aid services.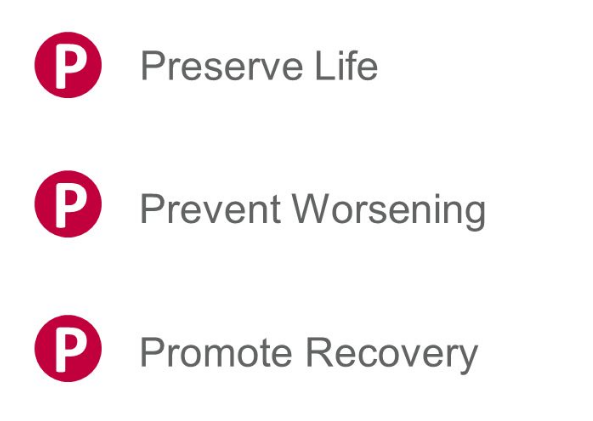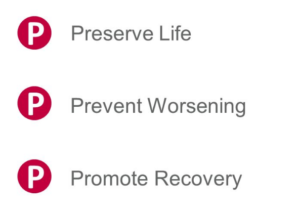 If you train most of your employees in first aid, anyone close to the victim can administer basic care. This speeds up the response time, giving the victim a better chance at a quick recovery.
When everyone on the team has basic skills, they can work together to support the victim before medics arrive.
Having a few people with advanced first aid training helps the victim get more support. You can have a highly-trained supervisor or floor manager coordinate the first-aid efforts.
This person is also in charge of communication with the emergency responders.
2. Training Improves Safety Awareness in the Workplace
First aid training improves employees' safety awareness. It gives them more on the possible causes of accidents.
Training gives your team a better sense of the severity of workplace accidents. This encourages them to adhere to safety standards.
The training also helps expand their understanding of workplace safety. Each trainee understands how their behaviour affects the safety of others.
This deeper understanding of workplace safety improves behaviour. Employees become more cautious, reducing the number of injuries and accidents.
3. Show Employees You Care, Improving Morale
High employee morale improves productivity in the workplace. It can even lead to higher employee retention rates.
Through training, you show your employees you care about their wellbeing. You are willing to invest time and resources on their safety.
In return, employees feel more confident in your ability to prioritise their safety. They can invest more in their work without worrying about safety.
This translates to high morale, productivity and positive brand association. As your representatives, employees will speak highly of the company. This will improve your brand's perception among clients.
4. Reduce Costs Related to Workplace Injuries and Accidents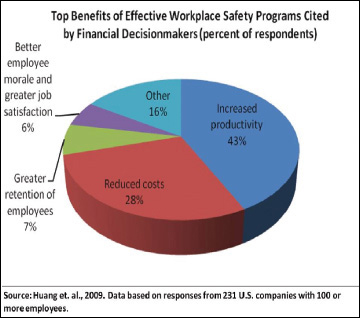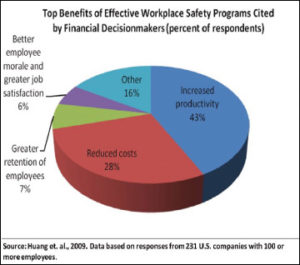 Employee recovery time translates to lost company time.
Even if you provide comprehensive insurance, you are better off avoiding workplace injuries.
Increased accidents can lead to an increase in your insurance premiums. In some cases, you might have to take out money from the business to help an employee with medical expenses.
The cost of workplace accidents affects both you and your employees.
With first aid training, you improve your response to accidents. This helps minimise the severity of injuries, reducing medical expenses. It can also reduce recovery time for the employee.
5. Tailor the Training to Your Industry
By bringing the training to your workplace, you can tailor it to your industry's safety standards.
While looking for a training partner, make sure you share with them your:
Ongoing risk management strategy.
Financial budget for the training.
Company safety manual.
Industry's safety guidelines.
This gives the first aid trainers enough information to tailor the training. They have the resources needed to create a first aid training package that is:
6. Equip Employees With Life-Saving Skills They Can Use Outside the Workplace
Employees can use the first aid skills outside of work. They can respond to emergencies in the home with confidence.
This is a valuable gift to employees. They will appreciate it more when these skills come in handy in relieving pain or helping others.
If you offer non-monetary benefits to your employees, you can add the first aid training as a bonus.
Equipping Your Office After the First Aid Training
Once your team learns basic first aid skills, you must provide them with the right equipment. They will need this equipment to manage workplace emergencies or accidents.
While sourcing first aid equipment, make sure you find a supplier who understands you.
A leading supplier such as Alsco NZ will help you equip your office properly. They'll give you everything you need in case of an emergency or accident.
You can refer to Alsco NZ for:
a) Managed First Aid Kits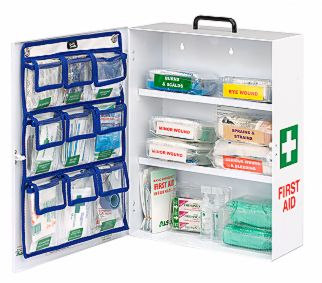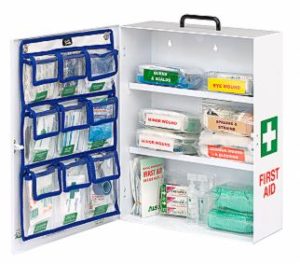 Alsco NZ supplies managed first aid kits, helping keep your business safe. With the kits, you'll have everything you need to meet New Zealand's workplace safety standards.
The Alsco NZ team will refill your kit every three months with hospital grade material. They will even customise it to your industry at no extra cost.
If needed, you can request vehicle and portable first aid kits in your package. They will come in handy if:
You have field tasks where teams work away from the office.
You own a fleet of vehicles serving the company.
You work onsite and need to set up remote work stations.
Why Choose Managed First Aid Kits
There are many advantages to choosing an Alsco NZ Managed First Aid Kit:
Affordable – You pay a single, all-inclusive annual fee.
Quarterly Refills – The Alsco NZ team will refill and maintain your kit every three months for free.
Customised Package – You will get a kit with all the basic supplies. It will even include extras tailored to industry-specific accidents.
b) Portable Defibrillators
New Zealand loses more than 1,600 people to out-of-hospital cardiac arrests. In 2017/2018, St. John medics treated five people daily for cardiac arrests. Most of these cases were in the workplace.
Proper preparation in the workplace can reduce the risk of cardiac-related deaths in the workplace.
Portable defibrillators help you respond to cardiac emergencies. You can use defibrillators to:
Correct an arrhythmia (an uneven heartbeat).
Restore the heart's beating if it stops.
Alsco NZ provides a portable and easy to use HeartSine Samaritan 500p defibrillator. It can save a life in case of an emergency.
With Alsco NZ, you get:
An easy-to-use defibrillator. Anyone with basic first aid training can operate it.
Maintenance services every 3 months at no extra cost. If it breaks down, they will replace it for free.
A single annual fee. You don't have to worry about monthly payments or upkeep.
The Benefits of Getting Your First Aid Supplies From Alsco NZ
Employee first aid training works best if employees have easy access to first aid kits.
Since first aid is a support service, you need a partner you can trust to keep your kit supplied all year round.
With Alsco NZ, you can request a managed first aid kit. They will customise each package to help you:
Ensure you have enough supplies for everyone on your team.
Get enough supplies for industry-specific accidents.
Meet all regulatory first aid kit standards.
Refill and maintain your kit every 3 months.
If you are looking to improve workplace safety, contact Alsco NZ today.
Photo: WikiMedia