The sense of smell is one of the strongest in the human body. Did you know that it's linked to our memory and perception? That's right! Humans first have an emotional reaction to scent and then identify it shortly after.
Paying attention to details in a workplace is mandatory. Few workplace managers know this, but that's why high-ranking businesses stay at the top.
So, why does workplace odour matter? For one, smells in the office can either make or break your business reputation.
There are many scientifically proven benefits to maintaining a fragrant workplace environment. Let's have a look at them:
Reduces the frequency of typos made by workers
Increases client's intentions to buy products/services
Influences longer office visits from suppliers
Boosts the perception of service quality
Increases clients' willingness to pay for products
Why not enhance your customer experience today? You're in the right place. These tips from your local experts are the best-proven ways to end workplace odours fast.
Freshen up Your Office Washrooms
Washrooms are the number one culprit of emanating malodour. Without proper care, the bad smell diffuses into workspaces. As a result, employees feel uncomfortable. Nobody likes obnoxious smells, so this affects their morale and concentration levels.
Do your office washrooms often smell? There are several possible reasons why:
Poor ventilation systems
Unclean toilets and urinals
Clogged drain pipes
Improper cleaning methods
Low-quality cleaning products
If any of these occur in your washroom, it's time to turn things around.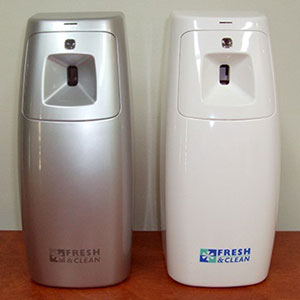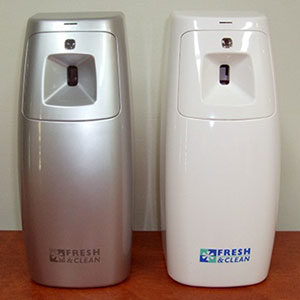 Begin by ensuring there is always good air circulation in your washrooms. This is as simple as opening up the windows to let the clean air push the bad air out.
If your washrooms have vents, see to it that they are free from dirt that could spread in the air.
Don't underestimate the powers of good air circulation:
Washrooms become less humid.
Fresh air is nature's odour control method.
Stagnates the growth of mould spores.
On top of that, contact the best local supplier of automatic air fresheners. Place them in strategic areas to release a burst of scent every few minutes.
The best part is you don't need to worry about them running out. Servicing these air fresheners occurs every eight weeks and you don't have to lift a finger.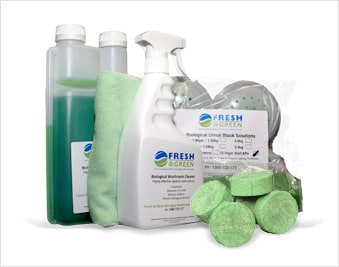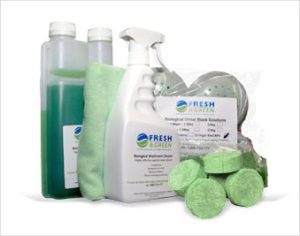 To supplement this, verify there is regular cleaning of your workplace washroom. Make biological treatment a priority to extend the washroom's long-lasting fragrance.
Your employees' enjoy this as the service disinfects washrooms, leaving them sanitary.
Say goodbye to clogged drains and bacteria build-up. This treatment is the answer to all your washroom problems.
Stagnant water attracts flies and generates bad smells. These aren't a good look for your office washroom, so purchase wet area mats as well.
They play a key role in absorbing splashbacks and minor water spills. Not to mention they provide a strong grip on your employees' shoes. Make slip-and-fall accidents a thing of the past.
Create a Break Room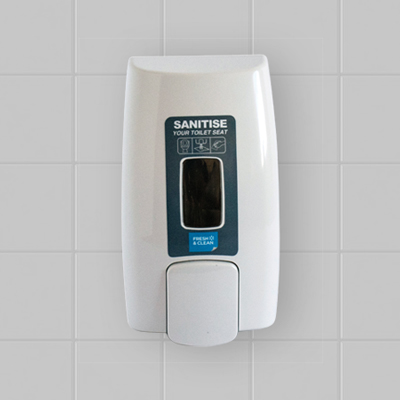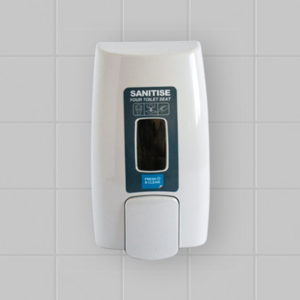 Otherwise known as a lunchroom, this is a space in the office set aside for having meals and drinks.
To some managers, this may appear as an extra expense. Worry not, for this is a great investment.
Without an appropriate room, your employees may have no choice but to eat in the office workspace. When this happens, bits of food fall all over the work equipment, attracting ants.
Other than that, pungent smells from food and drinks stick onto cloth fabrics and linger in the air for a long time.
How can you go about this? Begin by opening up space with fresh air for your workers to take short breaks. Fit seats and tables onto a patio or balcony away from the workspace. This prevents them from eating at their workstations.
After handling food, the smell sticks to their hands. Without cleaning them, your employees spread the odour from one place to another.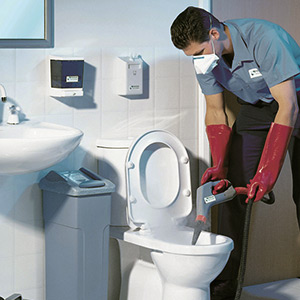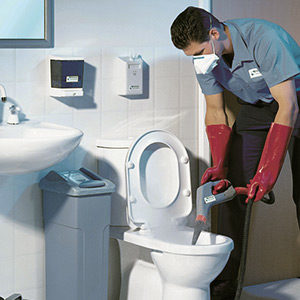 Thus, after breaks and in-between working sessions, encourage the use of hand sanitiser. Provide them at the entrance of the breakroom and common hallways.
Plus, consider incorporating scent diffusers into workstations. They release scents of natural oils and improve the productivity of your employees.
Over and above, the break rooms and workspaces remain immaculate through deep cleaning. This eco-friendly process gets into the nooks and crannies of your office. As a result, there's no stubborn filth that contributes to general malodour.
There's no way bad odour will survive these thorough efforts.
Empty the Rubbish Bins
Bins are notorious for harbouring bad smells. Failing to attend to this waste causes the production of enzymes that produce malodour. So, without proper hygiene maintenance, bins can discourage visitors from your office.
The best way forward is to take the trash out at least twice a day. This stops the various forms of litter from creating a cocktail of smells in your office.
Thereafter, clean the bins and dry them to get rid of the residue that may have stuck to the interior surfaces. This is best done using a pressure washer to get rid of dirt stuck at the bottom.
This should be done with gloves on to prioritise the health of your cleaning staff. After this, ensure you line each bin with a fresh garbage bag.
Moving forward, confirm that each bin has a cover. This prevents unpleasant odours from slipping out.
Do this for both deskside bins and centralised bins to upkeep a tidy workplace image. They each play a part in keeping your workplace clean.
Follow this rubbish recycling and disposal guide to care for waste the correct way.
Wipe Down Surfaces
Accidental spills make workplace exteriors sticky. Without proper care, they emanate unpleasant smells.
The wrong kind of cleaning products doesn't solve this problem. Hence, clear your supply closet and fill it with exemplary hygiene products.
These effective chemicals verify that your surfaces remain fragrant and stain-free. You can upkeep the office's hygiene standards with ease.
Anti-bacterial products stun the growth of harmful enzymes that cause malodour.
Pour a small amount onto a wiping cloth and wipe the office surfaces. After allowing the product to settle, rinse it off with a damp cloth for the best results.
Over and above, verify that you clean your office carpets too. Dirt and food crumbs are not a pretty sight. The fabric harbours these materials and makes the office appear unkempt.
Image is everything in business, so see to it that the workplace carpets are clean at all times.
Here are a couple of effects of exceptional carpet maintenance:
Enhances the quality of air
Proper maintenance extends carpet life
Prevents the growth of harmful bacteria
Improves employee productivity and morale
Maintains a clean office image
Upkeeps carpet quality
Let Alsco Assist You
"…took care of all our requirements, in one hit, fantastic!" — Miranda Sage, Administration and Marketing Manager, Delta Stock Crates Ltd.
As trusted workplace hygiene providers, Alsco New Zealand always fulfils your office needs. In an instant, your workplace benefits from professional, honest and reliable expertise.
Are you ready to set the mood for productive business operations? If so, leave the dirty work to the experts and enjoy our high-grade products and services. Through the company's rental services, managers don't need to worry about hygiene matters.
Call us today to take your workplace fragrance to the next level.
Photo: Pexels