The number one priority of every hotel should be the care and well being of each individual guest. This is what will ensure the guest's visit is an unforgettable experience. The qualities of a luxury hotel are in many ways timeless.
Luxury can often mean something very different to the classic understanding of the word. It can be highly personal and extend to a deeper desire for recognition. It is about all the details, big or small. When executed properly it can make the guest's hotel experience feel special.


Understand the Hotel's Interior Design Style and Theme
What is the hotel's mission? How can table linen help fulfil that mission?
Before picking table linen for your hotel, you first have to understand the interior design theme. Doing so will enable you to select the right table linen, one that matches the overall design theme of the hotel, thereby saving you money, time and effort by getting it right the first time around.
According to a report by Gallup Business Journal,
"In order to achieve sustainable, long-term growth, hoteliers must develop a deep understanding of the type of customers they want to attract, then offer an experience that is tailored to that specific group."
One of the ways this can be achieved is by ensuring that the table linen you choose for your hotel enhances the style, ambience and overall design theme of the hotel while elevating the guests' experience.
These table linens include:
Napkins
Table runners
Tablecloths
Table skirts
Choosing the Right Material
When selecting table linen, the choice of material isn't always a straightforward decision. Sometimes the material you choose might not be the right one for that particular item. For example, silk would not be a practical fabric choice for daily-use napkins, unless used for fine-dining occasions.
Firstly, you have to think about what it's intended for. According to design expert Richard Seymour,
"Once you engage material you can get excited by the capabilities. They speak to you in a way, but if you abuse them, they definitely won't speak to you."
Napkin and Tablecloth Considerations
Often, elegant tablecloths and napkins are made with cotton and fine linen due to their highly absorbent nature.
Consider the Following Questions Before Choosing a Napkin:
What kind of experience do you want for your guests?
Is it for daily use? Fine dining or casual?
How large or small should they be?
Should they be decorative or strictly functional?
Consider the Following Questions Before Choosing a Tablecloth:
How much are they going to cost?
Function – Are they going to be decorative or protective?
How durable do they need to be?
You might save a few dollars if you settle for cheap table linen with low-quality materials, but they won't stand the test of time.
According to design legend Philippe Starck,
"A great hotel combines intelligence, culture, efficiency, and always a touch of comfort above all."
The Fundamentals of Good Table Linen
We sometimes lose sight of the fundamentals of what makes good table linen. Here are some basics that are always good to revisit.
Size Matters
The first thing to consider is size. Your linen needs to fit. There is no universal standard tablecloth size, it varies according to the shape of your tables. You need to take into consideration the actual shape and size of your tables by measuring them carefully to be able to match the right fit. Not overly large or too small.
For a rectangular or square table measure the length and width first.
Measure the diameter for a circular table.
Follow this simple formula to determine the perfect measurements and 'drop length' for your tablecloths.
Create a Pleasant Colour Scheme
It is one thing to get the size right but if your colours are all over the place it's not going to look aesthetically pleasing.
Colour is a very powerful tool. According to the psychology of colour, it can shift a person's mood in an instant. Colour can make or break your hotel's theme. This is why most interior design blogs and magazines often recommend going for neutral colours for dining items such as napkins and tablecloths.
Depending on the type of dining experience you want to offer the guests, the colour you choose should have a reason and a purpose. Choosing the right colours can effectively alter your guest's mood.
The colours generally considered to be neutral in the design are black, grey, white, navy, brown and khaki.
It's understandable if you wish to incorporate a little more colour besides the greys, whites and navies, but ensure that it syncs with the overall theme of the hotel.
One simple guideline to follow is sticking to at least two or three colours for a particular table setting, including two neutrals.
For example, using a white tablecloth and napkin with different coloured table skirts and table runner.
This doesn't mean that you can't be more adventurous and use more than three colours or even multiple bold colours. It's just a general guideline to help maintain a fixed colour palette for your chosen theme.
Colour Blocking/Mixing Ideas
Your entire table setting can be colour blocked with different single-coloured items. This is known as monochromatic colour blocking. Simply pair pieces of the same colour for a cohesive look. The key is varying the shade and saturation of that colour. For example, using various shades of white such as ivory, cream, eggshell and vanilla. You could also have one item on the table be colour blocked with panels of different colours.
When it comes to picking colour always remember when in doubt, less is more.
Incorporating Texture
The fabric texture is often the unsung hero in design. Proper use of texture can turn a good linen piece into a great one. When chosen correctly guests will appreciate your services even more as they get up close with your attention to detail.
Along with colour, different textures can alter the mood of particular table setup. The key is to be very intentional with your choice of fabrics.
On the contrary, you can also opt for fabrics that have no visible texture. This can make for a very minimal, modern, high-end look. With the right centrepiece, it can make the dining space look and feel elegant and sophisticated.
A good table set up is not complete without the proper accessories to complement it.
Take a classic white tablecloth for example, without any accessories it looks a little bit empty; by adding a textured and colourful table runner, it instantly makes it look more aesthetically pleasing.
Elevating Your Hotel's Dining Space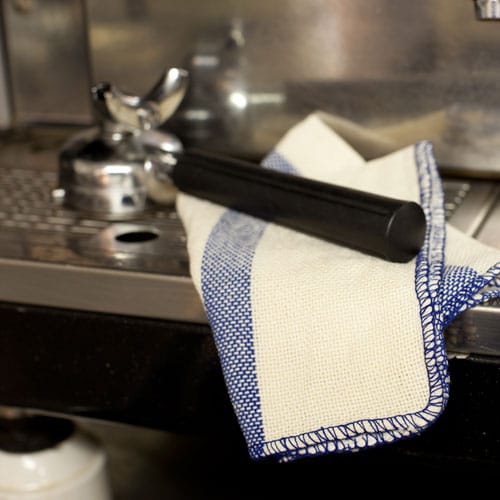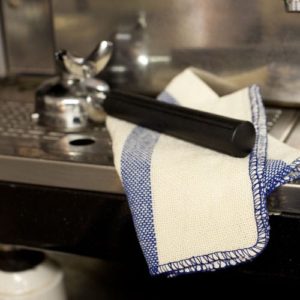 Now that we've gone over the basics, let's put them into practice. One of the easiest and most cost-efficient ways to elevate your hotel's dining space is by investing in a good and reliable table linen supplier.
Create bespoke and meaningful dining experiences for your guests by using the best high-quality table linen at fair prices allowing you to elevate your hotel's dining space too.
Consistency is the key to customer service satisfaction. Renting linen is an affordable and fail-safe way of ensuring that you maintain high-quality standards in your hotel. Enhance and customize each guest's visit. Make it the most memorable experience that you can.
A linen supplier with a lean delivery system guarantees that you will receive fresh, crisp and clean table linen delivered on time directly to your hotel. This eliminates the stress of dealing with soiled linen.
Treat your guests today to a luxurious 5-star dining experience by subscribing to a platinum linen service that offers table linen made from 100% pure Egyptian cotton that comes in a range of colours shapes and sizes to meet all your guests' dining needs.
Contact alsco for a free quote today.
Photo: Freepic-Diller