Introducing staff uniforms could be one of the best decisions you've made for your business.
Workwear is great for reinforcing standards and processes in your business.
With the below tips, you will be able to navigate getting the best uniform vendor in New Zealand.
What Is the Staff Uniform Policy in NZ?
It is common to agree on uniform and dress standards during the recruitment process. It is wise to record the agreement to prevent future problems. The employee is always free to bring up any issues they may experience so the employer can assist.
Below are the common best practices in regards to buying and cleaning the uniforms:
The employer provides the uniforms but the employee covers the cleaning costs.
The employer provides the uniforms and pays the employee a laundry allowance to cover the cleaning cost.
The employer provides and cleans the employee's uniform.
Where the uniform is generic (e.g., white collared shirt, black pants and black shoes), the employer could ask the staff to buy it. In such a case, the employer should make sure the employee understands and has agreed to this in writing.
It is important to note that if the uniform is part of health and safety requirements, the employer must provide all appropriate protective equipment and suitable protective clothing at no cost to the employees.
What Are the Categories of Staff Uniforms?
There are two distinct types of staff workwear. The difference is in different roles you would expect your staff to carry out.
1. Dress Code/Professional Staff Uniform
To improve the general image and atmosphere of a workplace, you can introduce a dress code as a guideline to dressing up for work. What works may vary for different businesses. Apply your policy across the whole organisation to prevent discrimination.
Employees generally push the boundaries of what is acceptable. Thus, make the dress code description specific with allowance for the employer to have discretion as to what is appropriate.
Avoid making the dress code part of employment agreements because you will then need the employee's consent to change it. Instead, put it in your workplace policy manual and ensure you bring it to all employees' attention.
2. Safety Uniforms
Different levels of hazards exist. The degree depends on the workplace and the tasks involved. Where hazards can be eliminated or isolated, employers are required to take all practicable measures to reduce the risk of staff being harmed. Providing protective clothing might be one of the necessary steps needed to reduce the risk of harm.
Section 10(2)(b) of the HSE Act states that employers must provide, make accessible, and ensure the use of suitable clothing and equipment to protect employees from any harm that may result in being exposed to a significant hazard.
Employers can be prosecuted and fined for failing to provide adequate protective clothing and equipment, even if no one has suffered harm as a result.
What to Consider When Choosing a Dress Code
1. Form and Design of the Workwear
For public-facing employees, it is common for employers to enforce a type of dress code. Examples of dress codes include phrases like business casual, casual, formal, etc. It is important to provide concrete examples of the allowed attire and accessories to prevent confusion.
When choosing dress codes, be considerate of all body types and affiliations that may hinder adherence. Inclusive design and policy will increase compliance and reduce incidents of potential discrimination.
The Health and Safety at Work Act 2015 requires employers to ensure a nametag so far as is practicable in the health and safety of its workers. Sometimes an employer won't be able to make an employee wear a name badge with their full name printed if this might put them in the way of potential harm from members of the public.
An employer should respect their employees' privacy rights in terms of the disclosure of their full names to members of the public.
Function and Utility
1. Hospitality Uniforms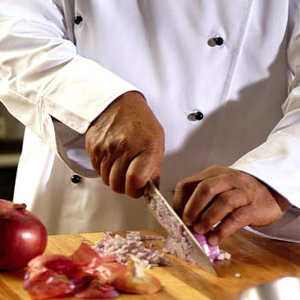 When it comes to your catering establishment, cleanliness goes beyond looking professional. It's vital for the health of your customers and your survival as a business. When choosing your uniforms, keep the needs of your staff in mind.
For your chef, provide uniforms that are both functional and stylish. They need to stand out and feel pride when they go out to meet clients. Alsco NZ has a diverse range of chef jackets and aprons that are both stylish and functional.
For your catering staff, comfort and hygiene are crucial. They need comfortable pants and jerkins that allow them to add a stylish apron and work comfortably. The material and maintenance of these items play a big role in how presentable your team will look.
2. Food Processing Uniforms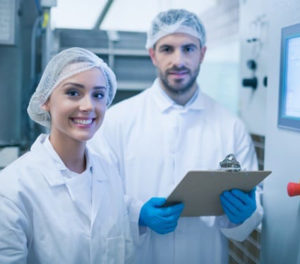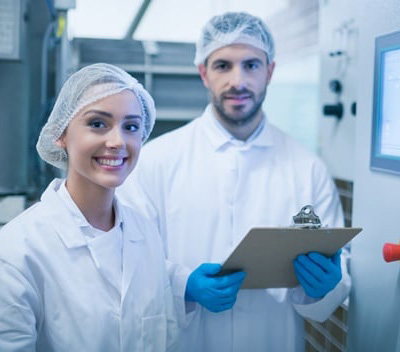 The food industry deals with food manufacturing, processing, or packaging. This means that the hygienic standards are high, and your staff is the first line of defence. Even a little bit of dirt can have catastrophic consequences.
The uniforms need to be tough, minimal and sterile. The food processing industry has strict regulations for a good reason. The risk of contamination is always lurking, and any laxity can have grave results.
Alsco NZ offers a wide range that includes headwear, overalls and aprons. With over 125 years in business, we know our way around uniforms. We have developed systems that make uniform management seamless.
What to Consider When Providing Safety Staff Uniforms
1. Legal Employer Obligations
For a uniform policy to work, staff must be willing to implement and follow the policy. Employers have a legal obligation to ensure employees understand how to use protective uniforms in hazardous areas.
As a manager, ensure the below are implemented to keep your company in line with New Zealand's regulations on safety uniforms:
The employee knows where protective clothing or equipment is kept.
The employee has ready access to protective clothing or equipment.
The protective clothing or equipment is suitable for the purpose.
The employee is properly trained in the use of protective equipment and clothing.
The use of protective clothing and equipment by the employee is regularly monitored.
With consent, the employee's health is regularly monitored.
Furthermore, employers are mandated by regulation 5 of the Health and Safety in Employment Regulations 1995 (HSE Regulations) to provide suitable changing facilities.
2. Special Industry Workwear Needs
Medical & Pharmaceutical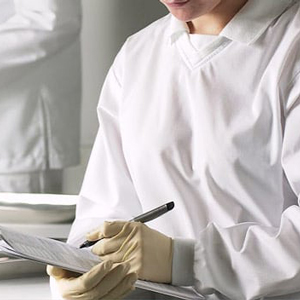 These industries have strict hygiene rules for good reason. The people are the first line against dirt, contamination and pathogen spread. The uniforms need to be modern, hygienic and comfortable.
Due to the need for sterile conditions, medical and pharmaceutical wear has to be white and pristine. That's why Alsco NZ doesn't just clean dirt. We stock and sterilise your clothing as part of Alsco's Rented Pharmaceutical Workwear Service.
Depending on the size of your company, you can choose from a wide catalogue of uniforms. They include items like dust coats, long-sleeved shirts, polycotton pants and polycotton jackets.
Manufacturing & Industrial
When your business is of a physical nature, your staff's uniforms aren't just uniforms. They're what distinguishes a happy, safe workspace from a hazardous, accident-prone one. You need heavy-duty, durable and safe uniforms.
Alsco NZ offers a wide range of long-lasting, high-performance industrial workwear that'll protect your staff. We offer the best price guarantee and reliable service that saves you the headache of sourcing, fitting, laundering and transportation. All for an affordable monthly rental fee.
We can customise the uniforms to suit your needs. This includes:
Branding to improve your team's morale and company image
A range of styles and sizes, including women-friendly fits
Made from tough, long-lasting fabrics (e.g., cotton drill, blends, flame/stain resistant)
Sourcing from the best manufacturers in New Zealand
3. Cleaning and Maintenance
According to regulations 66 and 67 of the New Zealand HSE Regulations, designers, manufacturers and suppliers of protective clothing and equipment have certain duties. As a manager, it is important for you to be aware of them and ensure they are followed.
These include:
Making sure protective clothing and equipment is designed in accordance with ergonomic principles.
Design and manufacture workwear that will provide adequate protection from the harm it's intended to protect against.
Protective clothing and equipment must come with comprehensive information, such as how to use, clean and maintain it.
Suppliers of protective clothing and equipment must provide comprehensive information on how to install, adjust, use, clean, maintain, repair or dismantle it.
After the supplier has taken all precautions to provide clean garments, it is important to have a storage system that prevents cross-contamination.
The Alsco locker system separates soiled and clean garments in a hygienic and convenient method. Designated areas for clean and dirty uniforms make life easier for your staff members.
What Next?
Alsco's managed rental service understands the process of providing staff uniforms. We've been in business for 125 years, and we understand the necessity for uniforms.
No matter what industry you're in, we have a solution for you. Get in touch with us today.
An account manager in your area will reach out and help you choose the best package for your needs.
For an affordable monthly rate, you get clean professional uniforms delivered to your doorstep anywhere in New Zealand, as often as you need them.
Emergency uniforms can also be availed at no extra cost!
You can never go wrong with Alsco New Zealand.
Photo: laros