If you're looking for the right laundry service for your staff uniforms, you've come to the right place.
Maintenance is where the rubber meets the road.
Running a business where your staff needs professional uniforms takes a lot of work.
Your laundry partner will either save you money and make life easier, or lose your money and stress you out.
4 Factors to Consider When Choosing a Laundry Service
1. Great Customer Care
Trustworthy reviews will come from satisfied or dissatisfied customers. Before committing to a vendor, do some groundwork to establish their standards in customer care.
a. Responsiveness
When you pick up the phone to call them, does someone always answer? How do they respond to customer needs or complaints? How promptly do they act?
Your time is precious. Pick partners who value it and treat all customer matters with a sense of urgency.
b. Transparency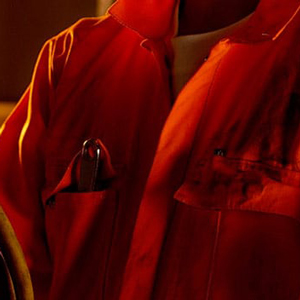 Do they provide a list of all their services and prices upfront? Ensure you get a good grasp of all the associated costs to avoid surprise hidden charges. Ask about all the features you may need, from folding to pressing and more. If they are upfront about all the available packages, they are a good match.
Alsco's Fresh & Clean managed rental service provides affordable uniforms for your organisation. Reach out for a free quote or for a comprehensive guide to what we offer.
c. Professional
How do the staff behave? Are they happy to answer questions or help out? Professionalism comes from consistency and how much effort the staff makes. They should be knowledgeable and reliable in their tasks.
Since you're trusting them with your assets, they should give you the confidence that you're in the right hands. Alsco's team is ready to create a customer service that caters to how often you need your uniforms. All this for an affordable monthly or annual rate.
2. Reliability and Guarantee of Service
Avoid surprise or costly lessons. A little background research will save you from the misery of working with unreliable laundry vendors.
a. Online reviews
A foolproof way of reviewing vendor efficiency by location is through reviews on apps like Google Maps, Yelp or Nextdoor.
Look for well-thought-out comments that give a perspective of first-time users. Responsible business owners always ask for reviews from customers. This is because they are confident about the quality of service provided.
b. Displayed Customer Recommendations
Read and check out the customer reviews on the official website or social media pages. They give you insights into important things like the size of companies they serve.
The reviews also give insight into companies that are happily affiliated with the laundry provider. This is a show of confidence in the service and brand. Alsco New Zealand has many local reviews on our website from happy clients.
c. Professional Equipment
Laundry for staff uniforms involves more than just washing. Ensure the vendor has machines or processes which assist in drying, cleaning, pressing, ironing, mending and folding clothes. A proper commercial dry cleaner uses safe, efficient and sustainable equipment.
d. Certificates and Permits
Look for vendors that have a valid licence for running a commercial laundry service. Afterwards, ensure they uphold the standards in your respective industry.
They must also follow the legal standards for handling and disposing of detergents and dry cleaning solvents.
Companies that have been around for a long time are likely to be up-to-date and compliant with the law. It is not a guarantee and you should feel free to ask questions about how they work and run their laundry service. Alsco New Zealand has been in the business for over 125 years and is ready to provide you with the best service possible. Feel free to reach out with any questions.
3. Pricing
The maintenance of staff uniforms can become a huge budget item. Therefore, it is important to pay attention to the details of your contract.
a. Pricing Packages
How does the laundry provider calculate their charges? Is it by the pound? What influences the pricing? Ask about the packages available and the specific services included in each.
A bundled package tailored to your business is the ideal situation. Beware of rigid vendors who insist on a specific package without the assurance they can accommodate your needs. They may not have the resources to customise your orders.
b. Compare to Competitor's Pricing
Don't settle for the first quote you get. Shop around and get several quotes and packages from different vendors. You'll find a deal or service that works best for you.
c. Check for Extras
Maintaining staff uniforms involves buying quality items and providing efficient laundering. You win if you can find vendors that take both tasks off your hands. These are some of the extra benefits you should be on the lookout for.
Alsco New Zealand offers a managed rental service where we deliver clean uniforms to your office for an affordable monthly or annual fee. This service frees you from buying and storing uniforms. We rent the uniforms to you, which saves you from the cost and worry of buying uniforms.
4. Service Agreements
Sometimes you need to sign a contract to hire a vendor. Make sure you get the best deal by paying attention to the following:
a. Contract Terms
Read the fine print carefully. Ensure all your needs are met and then give your lawyers the contract. They will be able to spot clauses or hidden tricks in any document. You can never be too careful.
b. Personalised Service
Will you be able to reach out to someone when you need something done quickly? Look out for vendors that offer personalised attention or negotiate for it in your contracts. Emergency needs might arise in the future.
With Alsco NZ, you get an account manager who will advise you on the best services for your needs. With over 50,000 happy customers and 125 years in the business, we've perfected the art.
c. Special Needs and Detergent Provision
Does your industry need special detergents? Will some employees need you to use hypoallergenic detergent? Ask for accommodation for your specific needs or ensure there is room to request new needs as they arise. Flexibility is an important trait in a great laundry partner.
d. Pickup and Delivery Options
There are two notes to keep in mind when considering the pickup and delivery of your staff uniforms.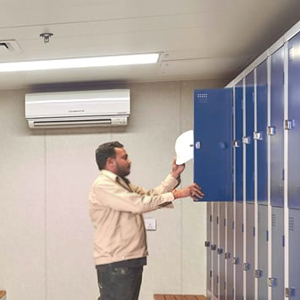 Pickup and Storage

To prevent cross-contamination between clean and dirty uniforms, how will you store soiled uniforms for pickup? Keep safety and cleanliness in mind when selecting the vendor you would like to work with.

Alsco NZ offers a storage solution for soiled uniforms or garments. We provide lockers for soiled garments that prevent dust from building up.

Delivery Schedule

Pay attention to important details like the radius of delivery and flexibility of delivery time. Do they deliver all over New Zealand? How often can they deliver the uniforms? How long do they take between deliveries?

To ease the delivery of uniforms to your staff, you need a locker system to make the process seamless. Consider getting a locker for the clean uniforms. They will provide your staff with easy access to their work attire. Alsco NZ provides these lockers through our managed rental service.

Ask about emergency orders or needs. Do they attract an extra charge? Alsco's annual fee guarantees you limitless uniform replacements at no extra cost.
Whether you run a company of 10 or 100 employees, a reliable laundry partner allows you to relax and focus on your core business.
There's a reason Alsco NZ has been around for over 125 years. We've got you covered, no matter your industry or uniform needs.