Growing up, we're encouraged to chew with our mouths closed and cover our mouths when we sneeze. We call it etiquette.
Seldom are we encouraged to pick up pieces of tissue paper. Neither are we educated on the benefits of courtesy flushes.
Yet etiquette isn't limited to public behaviour. It's especially imperative in office washrooms. This is where we also interact with colleagues and clients, albeit less directly.
Great office washroom etiquette is a clear reflection of the workplace itself. It's embarrassing for anyone to clean up after others.
Good etiquette fosters respect for others. Incorporate it at your workplace using these five tips.
Clean up After Yourself
The general need for personal hygiene goes without saying. This also applies in the washroom.
Flush the toilet after every use or in-between the toilet sitting process. This is a courtesy flush. It controls and reduces bad odour.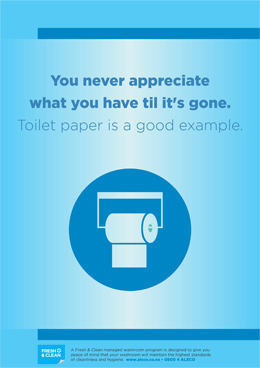 Courtesy flushes also ensure the toilet remains clean after you exit.
Spraying some air freshener after washroom use is necessary for odour control. Spraying a small amount in the air and in the toilet eliminates the hanging smell.
Wash your hands before exiting. This way, you get rid of the germs that you may have come into contact with from the washroom.
This is a must, especially because we interact with others after using the washroom.
It's the little things that matter.
Imagine how your kitchen would look if you never cleaned up after making a mess? If people don't clean up after themselves, the washroom becomes inhabitable.
Toilet etiquette is respectful to all your fellow washroom users. It fosters a healthy habit of looking after yourself as well as your neighbour.
Put up Posters in the Washroom and Office
We have all seen posters in strategic places in the washroom.
'But who would forget to flush the toilet?' Indeed, it does happen, sometimes out of sheer absent-mindedness.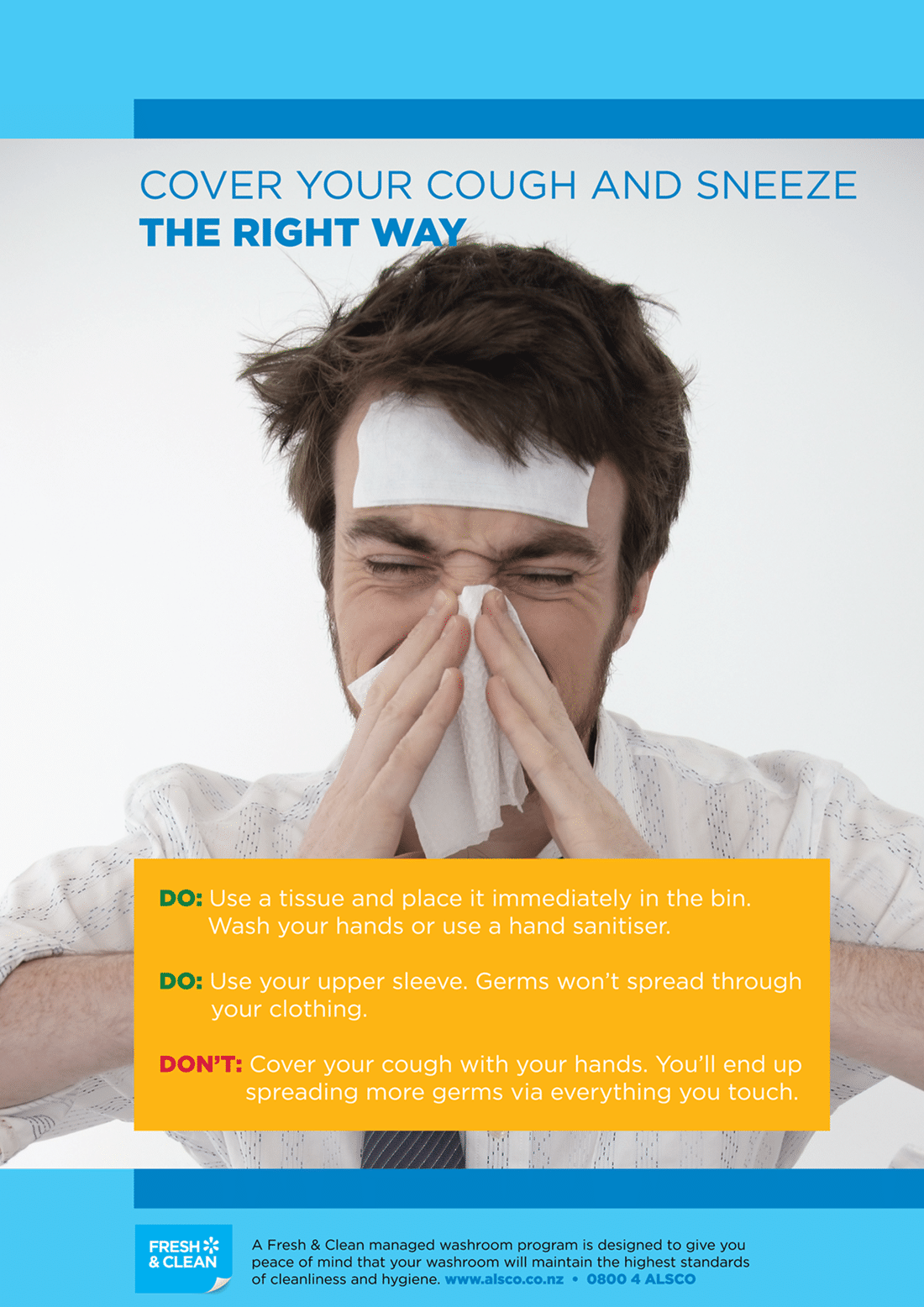 Posters are an effective way of reminding office washroom users of their duties to others.
These posters are available for free to download online. This saves money and time. You will not need to design your own posters and print them out.
They are available in different colours and designs. You can match them with your washroom paint and decor pieces, all while sending a message.
Place them right next to the sinks or even right on top of the toilet.
They are also placed behind the doors of toilet cubicles. This way, you are sure to catch somebody's attention.
It is also possible to place posters in the office workspace. This emphasizes the importance of etiquette in the office in general.
Maintain Hygiene Units
Employers in the office have a major role to play in ensuring toilet etiquette. They should make a conscious effort to maintain office washrooms.
However, sometimes doing so can prove to be difficult. Sometimes flushing does not get rid of all the hanging smells and build-up of dirt in washrooms.
Deep cleaning services are important in washroom hygiene maintenance. This involves cleaning of the washroom area, especially those that are hard to reach.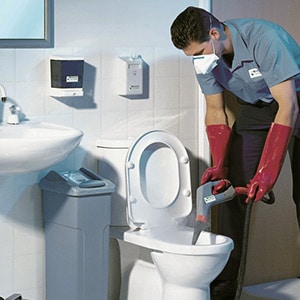 Companies such as Alsco provide deep-cleaning services of washrooms. Tailoring this service according to your washroom needs is more effective.
Finding germs in a dirty washroom is easy. It increases the chances of workers contracting an illness. It's true that 67% of employees make complaints about unhygienic office toilets.
By deep cleaning your office washrooms, germs are easily exterminated.
It eliminates bad odour in specific areas, such as inside toilets or sinks.
Regular servicing of the washroom items and repairing damaged parts. Proper toilet etiquette is hard to achieve when the washroom itself is falling apart.
Keep your washroom equipment in good working condition.
Washroom equipment is expensive to buy. By maintaining your office washroom, you are saving time and money.
Good maintenance ensures that parts work well for five years and even longer. Regular washroom inspection will help in early identification of faulty parts.
Wait Until the Lunch Break
It is tempting to stop by the washroom and have a chat.
The conversation could be about a person in one of the cubicles. This causes some embarrassing situations.
These incidences have known to cause disagreements among workers.
There is no greater hell in this world than when a coworker recognizes your shoes under the bathroom stall & strikes up a conversation.

— DA King (@DanAaronKing) January 23, 2019

Wait until the lunch break to have that discussion with your mate. You can hold it in an open environment. This makes washroom goers more comfortable.
Keep your phone away when you are in the washroom. Picking up calls and taking pictures in washrooms creates a health risk. Our fingertips have bacteria which transfer to our phone screens.
Hand hygiene is important. Using phones in the washrooms spreads germs among workers and clients.
As an employer, it would be wise to give proper and adequate break times for your employees. An hour break should be long enough to chat and pick long phone calls elsewhere.
No 'Ifs' or 'Buts'
Like taxes, toilet etiquette applies to everyone. You've got that right!
This includes employers and employees at both senior and junior levels. All workers should maintain good toilet etiquette.
This goes to say that toilet etiquette is a must. This makes everyone more comfortable in the office.
When nobody cleans up after themselves, the washrooms are dirty.
This leads to major reputation risks. In fact, 73% of people admitted that unpleasant washrooms affected their perception of a place.
Workers get a bad image of each other, leading to confrontations on how to use the toilet facilities.
These toilet etiquette tips should give you the confidence to upgrade your office washroom and educate workers.
These will foster great workplace culture and create a healthy and uplifting environment. Check out Alsco products with regards to hygiene systems for your washroom needs.
Just ask this satisfied customer!
"Making contact with Alsco was the best decision we could have made. From the initial phone call, right through to the supply and installation of our products, the transition was seamless, stress-free and they did everything on time and went above and beyond what I had expected"

Miranda Sage, Administration and Marketing Manager, Delta Stock Crates Ltd
Photo: publicdomainfiles