Little do employers know, washrooms are the face of the workplace. Some people reject job offers based on the workplace washroom.
One US survey showed that 9 out of 10 workers said the condition of a workplace bathroom is "a good indicator of how a company values its employees."
The workplace washroom gives people a certain impression of the business. This could either be a positive impression or a negative one.
This is why platforms such as Google have a 'Reviews' tab. These reviews alone can cause the downfall of a business.
There are washrooms we walk into and get a 1980s feel. Dull lighting, poor tiling and even metal doors for toilet stalls are a thing of the past. These are some of the aspects that give workers negative impressions of the workplace.
This shows that it is time for a workplace washroom makeover.
This list of six signs to watch out for in your workplace washroom will prove why you need a makeover.
6 Signs You Need a Workplace Washroom Makeover
It can seem difficult for employees to complain about the workplace washroom setup. And few employers will see the need for a makeover in the first place.
So, how can you tell that you need a workplace washroom makeover?
These six signs can serve as a checklist for your workplace washroom, including innovative approaches to the makeover.
Washroom Crisis: Outdated Decor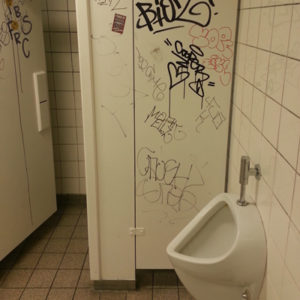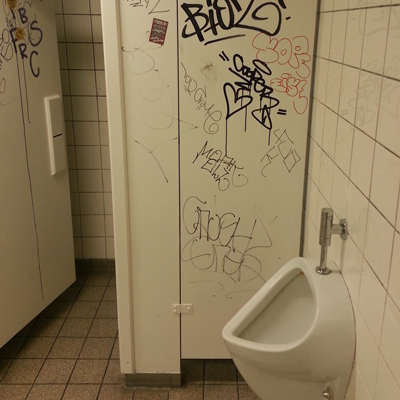 When anyone walks into a washroom, the first thing to catch their eye is the decor.  The decor in washrooms effectively sends out non-verbal communications.
In most cases, employers aim to provide a plain or minimalist kind of decor in the workplace area. This is because it projects seriousness and professionalism and can even encourage employees to stay focused and alert.
But this is the 21st century. There are new ideas for workplace washroom makeovers. There is simply no room for decor that takes washroom users back in time.
Firstly, use a good colour scheme. Use high energy colours such as yellow, blue or green. These high wave-length hues increase employee productivity. Warm colours, such as orange, are also helpful for evoking calm feelings.
A recent study shows that dull colours induce feelings of sadness. Colours such as grey. These are NOT the kind of colours to go for.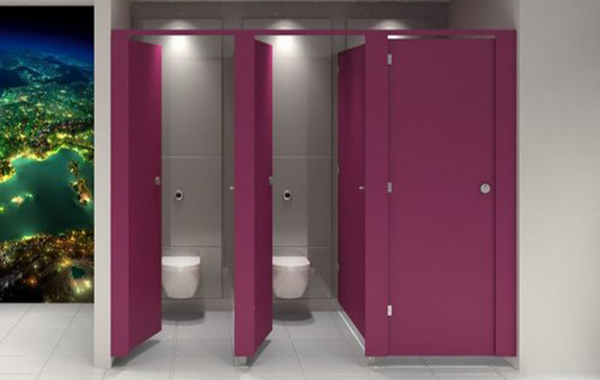 You can accessorise by adding office bathroom supplies that match – things like quality soap dispensers and sanitary disposal bins.
Washroom Crisis: Damaged Fixtures and Dirty Tiles
It's time for a workplace washroom makeover if your washroom fixtures don't work properly. By repairing or replacing damaged parts, you'll save time and money on future maintenance and keep your workers happy.
Increase aesthetic value by adding creative tiles. There are many styles and colours of tiles to choose from. Choose tiles that are easy to clean, such as porcelain tiles. There is no need for scrubbing and wiping these tiles down is easier, especially with the right cleaning products.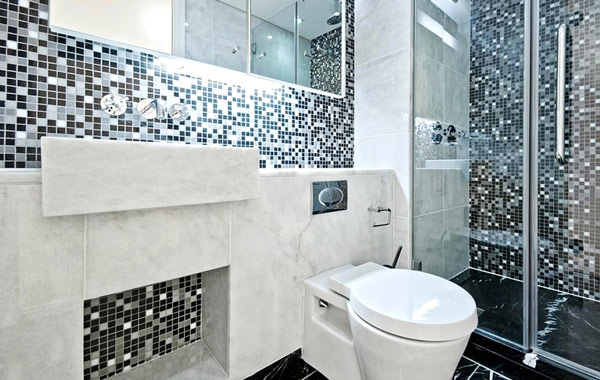 Washroom Crisis: Lack of Safety Features
A workplace washroom makeover is necessary if safety is compromised.
Many workers have suffered injuries in the workplace washroom. Slip and fall accidents are very common in washrooms, and overflows and liquid spills do cause accidents.
Make your washroom safe.
Incorporate some wet area mats into your workplace washroom to help keep it accident-free. They offer good grip to ensure there is no slipping and sliding.
In the event of an accident, there should be first aid kits close by to assist an injured person. Alsco's managed first-aid kit rental service makes sure that your kit is well stocked and up to date at all times.
Adding grab bars makes your office washroom accessible to everyone, including the elderly and disabled.
Washroom Crisis: Non-Eco-Friendly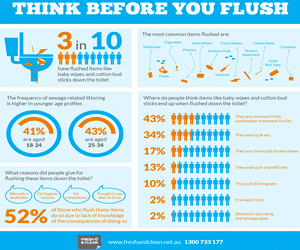 You know it's time to go green if your washroom products are not eco-friendly. This includes materials that are unrecyclable.
The need to protect the environment we live in is more important than ever so it's time to incorporate eco-friendly products in your office washroom.
Install air towels to replace paper towels for hand-drying. They provide an air drying system that is affordable and energy-saving. There is little need for servicing or replacing, unlike a paper towel machine.
Eco-friendly air fresheners are also important, releasing these scents into the environment in a less harmful form than ordinary air fresheners.
Remind washroom goers about proper waste disposal and energy conservation by using these free posters. Place them on washroom walls and toilet cubicle doors.
Eco-friendly supplies also have less impact on the well-being of workers and contrary to popular opinion, they are also cost-effective.
Washroom Crisis: No Room to Move
Your office washroom may be too cramped for people to move around freely, which makes washroom users feel uncomfortable. If so, it's time to address the issue.
Is there any wasted space? If so, consider removing the obstacles that block its use – are there storage facilities that can be moved to another location?
Does the waste bin take up too much space? Is there a smaller, sleeker alternative?
Is the hand-dryer too bulky? Install a more modern version with a thinner profile.
Is there clutter – spare toilet tissue, etc – taking up space? Store it elsewhere.
Washroom Crisis: Lack of Proper Means of Disposal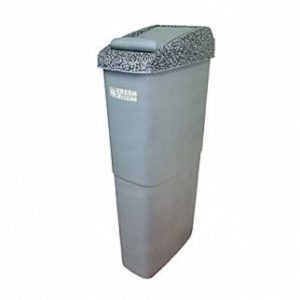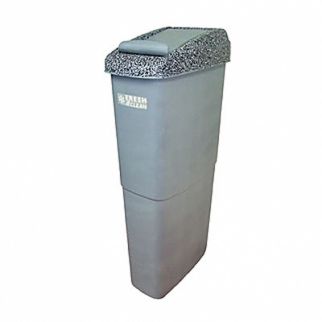 The means of disposal are the most important aspect of any washroom. One bin to dispose of everything in a washroom is not enough.
Efficient disposal units are a major aspect of office washroom makeovers. Noticing the bin is overflowing before half the workday is done is not a good sign.
Ensure that there are enough disposal units in the washroom. There should be general disposal units near the sink.
Each toilet cubicle in the female washroom should also have a feminine hygiene unit to allow for proper and discreet disposal of feminine hygiene products.
Make sure these disposal units are emptied and sanitised regularly.
"Alsco has impressed me with their constant strive towards customer satisfaction by keeping me in touch with new product lines and new services."

Simon Jackson, Property Manager – Koru School
Make It Happen
Your washroom makeover doesn't have to be a hassle.
Just get in touch with the experts and they will handle everything for you. Quality providers like Alsco will regularly replenish all the consumables from your washroom and, if you choose that option: even deep clean all your toilets and showers.
Contact Alsco for a best-price quote today and you'll be impressing your clients, your employees and the environment in no time!
Photo: Victoria_Borodinova