Let's face it, people don't want to spend more time in a workplace washroom than they have to and they can't be blamed for this.
Among the top complaints are dripping taps, bad odours, running out of toilet paper, empty soap dispensers and lack of a hook in the toilet stalls. These might sound like trivial things, but they make your workers avoid using the toilets at work.
These complaints aren't just about pleasing your employees. They pose serious health risks, too. It's a basic human need to have access to a decent washroom, whether it's at home or in the workplace.
However, some washroom facilities don't adhere to basic safety and quality standards, adversely affecting your employees' happiness, health and morale.
What Are Some of the Workplace Washroom Problems Employees Face?
Despite the rules, employees face some problems in their workplace washrooms. Some are due to the employers' negligence, including inadequate washroom consumables. Other times, the employees are not properly educated on how to keep the toilets clean and sanitary to minimise cases of cross-contamination.
As an employer, when you neglect your duties of maintaining the toilets, you compromise your employees' health and happiness.
Here are 6 problems with workplace washrooms.
Workplace Washrooms Problem #1: Inadequate Washroom Facilities
In New Zealand, employers should provide adequate washrooms according to the Guidelines for the Provision of Facilities and General Safety and Health in Commercial & Industrial Premises. The minimum requirements include:
1 washroom for every 20 or fewer males
2 washrooms for up to 30 males and 1 extra for additional 30 males
1 urinal for 15 males
1 washroom for 15 or fewer females
2 washrooms for 20 females and an additional 1 washroom for each extra 20 workers
Enough accessible washroom facilities and other hygienic necessities are also paramount. If you have up to 15 employees. It isn't mandatory to provide separate washrooms for females and males. One unisex washroom with a locking door is enough in that case.
Workplace Washrooms Problem #2: Lack of Privacy
People want soundproof washrooms in order to maximise privacy when going about their business.
However, some washrooms can be less than ideal. Here are some instances where toilet users violate their colleagues' privacy.
Keep comments to yourself: Some people think it's okay to comment when they hear something from the next stall. Don't do this. washroom breaks should be alone time for everyone.
Don't start a conversation: It's also inappropriate to hold conversations with another employee while there. Not everyone feels comfortable holding a conversation while using the washroom.
This is common in urinals too and it's a bad habit that people need to stop.
Don't peek: Urinal users find it rude when the person standing next to them keeps on peeking. This can leave them feeling uncomfortable. Always allow the next person all the privacy they need to use the washroom.
It's occupied: As an employer, it's your duty to ensure that washroom stall doors can tell users whether the stall is in use or vacant.
Please go the other way: There should not be an entry through changing facilities used by employees of the opposite sex.
Workplace Washrooms Problem #3: Unhygienic and Unsanitary Washrooms and Inadequate Hygiene Facilities
A clean washroom is key to minimising employees' illness, which could affect your workforce. Washrooms are one of the dirtiest areas in the workplace if not looked after properly.
The irony is that many people don't clean properly. Some don't wash their hands after using the washroom. They end up spreading germs by touching different office surfaces, such as tables.
Other people stain the toilet seats and fail to clean up after themselves. This is unsanitary, causes foul smells and accelerates the spreading of germs. It is the duty of employers to have washrooms disinfected regularly.
To maintain clean washrooms, you need to ensure there are adequate hygiene facilities. They include hand-washing products and consumables. Include odour-control measures to keep your washrooms smelling fresh and clean.
Here are some of the washroom hygiene services to offer your employees.
[b3_row]
[b3_column lg="6″ md="12″ sm="12″ xs="12″ ]
Feminine Hygiene: Give your female employees peace of mind while disposing of their hygiene waste.
[/b3_column]
[b3_column lg="6″ md="12″ sm="12″ xs="12″ ]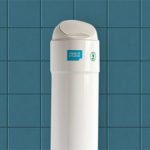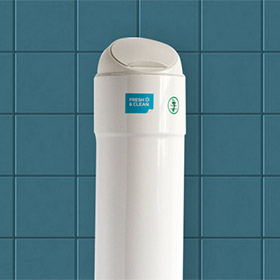 [/b3_column]
[/b3_row]
[b3_row]
[b3_column lg="6″ md="12″ sm="12″ xs="12″ ]
Toilet Seat Sanitation: This will help you minimise cases of cross-contamination.
[/b3_column]
[b3_column lg="6″ md="12″ sm="12″ xs="12″ ]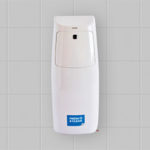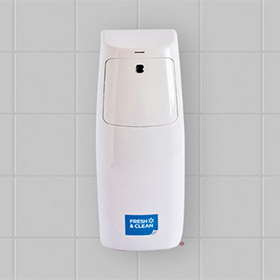 [/b3_column]
[/b3_row]
[b3_row style="margin-below: 20px;"]
[b3_column lg="6″ md="12″ sm="12″ xs="12″ ]
Nappy Disposal: Offer your visitors a proper way to dispose of their soiled nappies and keep your washrooms sanitary.
[/b3_column]
[b3_column lg="6″ md="12″ sm="12″ xs="12″ ]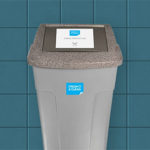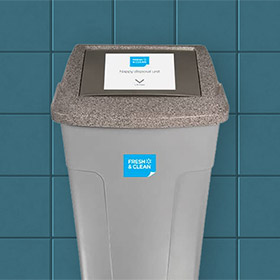 [/b3_column]
[/b3_row]
It's not enough to tell your employees to wash their hands after visiting the washrooms. Stocking the washrooms with enough soap is a great compromise. Make sure all dispensers are working.
Washrooms need adequate ventilation. A fan system, combined with an air deodoriser, prevents offensive odours from lingering.
Take measures to ensure odours do not enter other rooms in the workplace, especially where you process, prepare and eat food.
Workplace Washrooms Problem #4: Poorly Maintained Washrooms
When you neglect your toilets, you compromise your employees' health and the reputation of your business. Some of the common complaints from toilet users include:
Lack of hot water
Toilets flushing incorrect amounts of water, which leads to blockages
Basin taps that aren't working
Poorly maintained urinals
Lack of soap and paper towel dispensers
Broken toilet paper roll holders
Your toilets' walls and floor tiles will eventually get worn out, becoming unappealing and a safety hazard.
These issues create the perfect breeding grounds for germs and can lead to cross-contamination in your workplace.
Don't neglect your washrooms to the extent that they ruin your business' reputation.
Get qualified personnel to offer you advice and help with washroom maintenance.
Workplace Washrooms Problem #5: Lack of Sanitary Disposal Facilities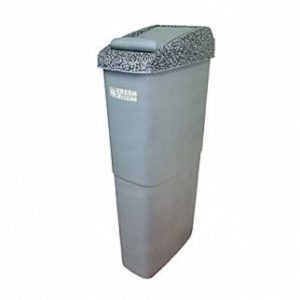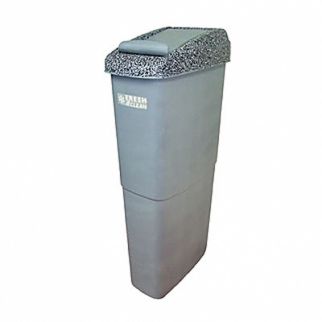 Feminine sanitary waste disposal is a sensitive issue you shouldn't ignore.
Your female workers need a sanitary solution for disposing of their feminine waste.
Sanitary bins are bacteria breeding grounds and should, therefore, be professionally sanitised to avoid cross-contamination.
Provide your female employees with hygienic and safe ways of disposing of sanitary waste. This involves installing the right bins.
Sanitary bins include scented antibacterial linings that mitigate the spread of germs and keep foul odours at bay.
The slimline design enables them to fit in any washroom cubicle. Some key features of the Alsco service include:
Cleanliness: Thoroughly cleaned and serviced regularly
Freshness: Comes with a 100% biodegradable liner
Approved: They are EPA-approved
Sizes: They come in different sizes
Options: Manual and automatic options
With our disposal system, you can maintain clean, hygienic and fresh washrooms. You don't have to worry about maintaining these units, as we do all that for you through our managed services.
Workplace Washrooms Problem #6: Inadequate or Lack of Washing Facilities
Your washrooms should have running cold and hot water. If your employees' work requires them to shower afterwards, they need proper washing facilities, including:
Showers: to bathe after work. The showers need hooks to hang dirty clothes and shelves for storing personal belongings
Secure Lockers: to keep non-work clothes close by whilst at work.
Changing Rooms: to ensure your employees' clothes do not get wet or contaminated.
So, What Is the Solution?
Remember that your workplace toilets speak volumes about your business.
Deal with workplace washroom problems by ensuring:
Good hand hygiene is encouraged
Washrooms offer a pleasant, comfortable environment
Overpowering odours are combatted with air fresheners and good ventilation
A regular cleaning schedule is in place
Sanitary bins are provided for women
Good Washroom Management
We understand the importance of washroom hygiene in your business. It not only boosts your employees' morale and health, but it also says much about how you run your business.
Call Alsco today for an obligation-free quote.