For the longest time, people have been going through a tedious back and forth process when paying at a restaurant. The process involves the staff taking a bill to the table and walking away.
The diner has to find their credit card and hand it over to the waiter who will have to come back to the table.
The waiter will then proceed to the POS (Point of Sale) terminal and bring the diner a receipt for a signature and maybe a tip. Later, the waiter will grab the receipt and go back to the POS to adjust the transaction for the tip.
This is a lot of work. But to simplify the whole process, a new system has been introduced to the market, known as pay-at-the-table.
What is Pay-at-the-Table Technology?
Just as the name suggests, it means that a customer pays the bill at the table. A server will issue the diner with the bill and offer a handheld EMV payment terminal. This means that there's no need for a fixed point of sale terminal in the restaurant.
Most new debit and credit cards come with EMV chips which work as tiny computers. All the diners may have to do is enter their PIN to authorise the payment.
Should Your Restaurant Invest in This Technology?
Many diners are finding this technology very efficient and secure. Knowing that their cards will not leave their sight is also reassuring. The fact that they do not have to wait for the bill also makes the dining process seamless. All the customer has to do is handle the payment. This is convenience at its best.
Here are some of the reasons your restaurant should invest in pay-at-table technology.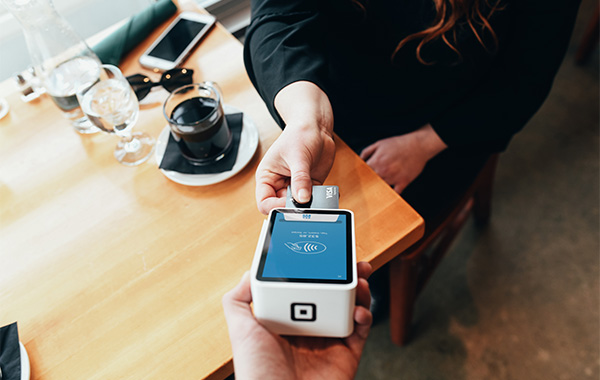 Customers Enjoy Reduced Wait Times
What makes dining out frustrating for most people is the wait time.
Servers have to move from one customer to the other and also rush to the POS terminal while other guests sit there waiting to be served. During peak hours like lunch, dinner or on weekends, restaurants can receive huge numbers of customers. This keeps the servers swamped as they move from one customer to the other.
It can mean long wait times which can frustrate your customers.
However, with pay-at-the-table technology, customers don't have to wait for extended periods to have their bills handled by the servers. They can make the payments instantly once they are done with their meals or drinks. A faster checkout also means that servers can turn tables more frequently.
Less Identity Theft Cases
For so long, the hospitality industry has been known for the dreaded card skimming scenario, which happens when the card leaves the customer's sight for a short time. Some servers are part of the fraud. All they need is to wear concealed card skimmers on the loops of their belts and use them to collect card data.
When customers pay at the table, it helps eliminate any chance of credit card fraud as the servers do not actually take possession of the cards. This can be reassuring for your customers and help keep your restaurant top-of-mind on their list of go-to dining-out venues.
Minimise Chargebacks to Your Restaurant
Restaurants are often faced with chargeback cases that arise from credit card fraud. Pay-At-The-Table technology can help them deal with this issue and prevent any future chargebacks.
With more people choosing to go with EMV chips, there will be a reduction in card fraud cases and your restaurant can benefit from the reduction in chargebacks. It can also minimise any adverse effects on your reputation.
Better Customer Experiences
When people go to a restaurant for a meal, they expect to have a wonderful time and go home feeling happy and satisfied. When you offer your customers first-class service, they are likely to become loyal clients and even recommend your establishment to their family and friends.
Word-of-mouth referrals can do wonders for your business and people tend to believe reviews from people with first-hand experience. Introducing pay-at-table technology is a great way to improve your customer experience, as patrons have the option to split bills or even pay with multiple cards.
Get to Know Your Customer Better
With pay-at-the-table, servers can have more face time with patrons. Instead of handing over the bill and walking away, they can now be at the table as the customer makes the transaction. This offers them a chance to keep a conversation rolling.
At the same time, servers can ask diners to complete a short survey of their dining experience, gaining valuable feedback and insights for the restaurant manager. The technology also allows the manager to send receipts to their customers via email and creates the opportunity to build an email marketing list.
Enjoy Increased Profits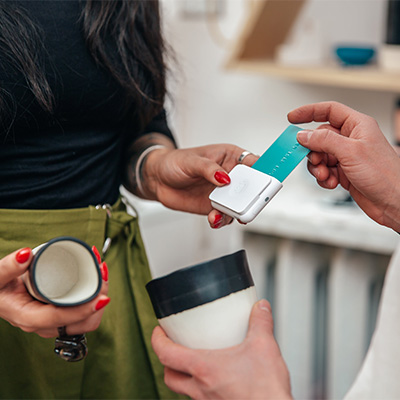 When tables are turned faster, customers are kept happy and satisfied and the restaurant operates more efficiently with minimal cost; the result is more profit.
Happy customers become repeat clients for any business. They also act as a marketing tool as they spread the word to their family and friends. Nothing is better for a business than great reviews from satisfied clients.
It helps them gain loyal customers and advertises their services at the same time. Restauranteurs are actually using pay-at-the-table technology to help improve their ROI as more customers translate to more revenue.
Be Considerate of the Environment and Minimise Expenses
Restaurants are major waste contributors due to the volume of paper receipts they dispose of from their transactions. Pay-at-the-table technology eliminates the need for printed paper receipts, which translates to less waste and reduced receipt expenses.
Paper receipts also need ink cartridges and rolls of paper. Even thermal paper is not a safe alternative as it is known to expose people to BPA, a well-known carcinogen.
Receipt printers are also costly and require maintenance from time to time. All these costs can be removed when restaurants adopt pay-at-the-table technology. From accounting spreadsheets to receipts, this technology can help in getting rid of paper and helping the business reduce overheads.
Any environmentally conscious person will also appreciate this digital revolution as fewer trees are converted to paper for printers, reducing the burden on our forests and minimising a restaurant's carbon footprint.
Going Mobile With Your Restaurant
There is no perfect point of sale, but pay-at-table technology is a more sustainable option and helps to minimise the cost of paper products. It also gives customers a feeling of security when they use their credit cards. Happy customers tend to tip more, which boosts staff morale and leads to better service.
And once you've gone digital, you can complete the transformation into a sleek modern establishment by ensuring your staff look the part, too. Ask us today about our fully managed rented uniform and workwear service and smart managed garment system. Your staff will always be immaculately presented and we take care of the entire process for you.
Photo courtesy of Freepik
Photo courtesy of Unsplash by Blake Wisz
Photo courtesy of Burst by Matthew Henry