The year is almost halfway through and the restaurant industry is already gearing up for new and innovative ways of ensuring that their customers are well-fed and happy about their services.
With each new year comes new trends that restaurants have to adopt if they want to stay afloat in this incredibly competitive business.
Here are 8 expected trends in 2019/2020.
Bugging Out
Sounds weird? Well, it isn't.
People are increasingly turning to bugs for a rich source of protein. With processed meat being demonised each and every day, it is a high time people looked for an alternative way to get their required dose of proteins without having to forgo meat in the process. This has also been fueled by the lack of sustainable options when it comes to meats.
Statistics have shown that around 80% of consumers worldwide eat insects. These bugs are loaded with protein and yet are very low in fat. For adventurous diners, this is a great experience.
This trend is expected to continue and gain traction even by those who are still put off by the thought of crunching down on some tasty bugs.
The Appeal of Fermented Beverages
This is another trend that has made a huge comeback.
People believe that fermentation is a healthy and natural way of preserving food, which is actually right. With more people getting concerned with their gut health, this will definitely be a big thing in 2019/2020.
Fermented foods are loved not only for their pleasant flavours but also for the gut-friendly bacteria they have. They get these gut-healing properties from probiotics found in most fermented products. These include:
Sauerkraut
Pickles
Kombucha
Kefir
Kimchi
Many millennials particularly have become fond of fermented products' preservation methods. This is probably because that generation is always looking for new, exciting taste experiences. By 2020, the worldwide market for fermentation ingredients is expected to be $28.4 billion. This translates to annual growth of 3.4% according to BBC research.
This increase in the need for fermentation ingredients is a trend that is going to be followed in this and next year. With more people paying attention to their gut health, the trend is here to stay. People might even start adding these products to their earthquake survival kits.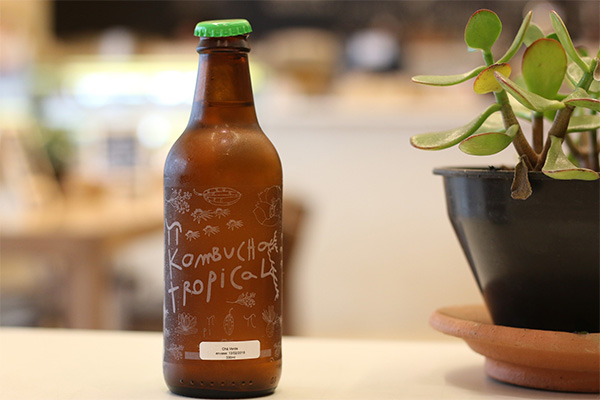 Technological Evolution in the Restaurant Industry
Everything is moving in line with relentless technological evolution and the restaurant industry has not been left behind.
There is a new trend where customers can book tables through an app. The same app can show them the waiting time for tables. This helps them avoid wasting time waiting for a table to be available when they are already at the premises. The fact that they can easily do this from the comfort of their homes or nearby bar and time their arrival at the restaurant when a table is available is a great idea.
Another trend that has emerged as a result of technology evolution is self-ordering kiosks. This means that diners don't have to spend so much time in a queue waiting to be served. There is also at-the-table ordering which increases bill averages since customers don't have to wait to order their drinks or even desserts.
Technology is also offering solutions to supply chain traceability and transparency, improving customer loyalty and managing food waste. This is a trend that is going to be seen more in the coming year as people are embracing technology more readily than they have historically.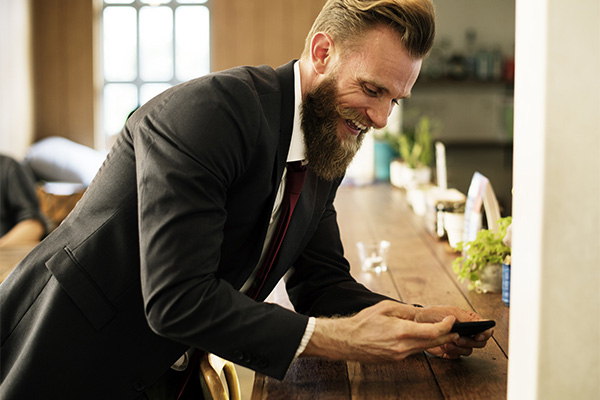 The Blue Planet Effect
Some things can never be forgotten that easily. This includes BBC One's Blue Planet II program. It clearly showed what negative effects plastics have on the environment. Many of those who watched the program is no doubt embracing better ways of caring for the environment by eliminating single-use plastics as much as possible in their everyday lives.
Very soon, diners will also start questioning restaurant owners about their use of plastics in their establishments. They will demand that these owners stop using plastics. Recently, there has been groundswell against the use of plastic straws. A search for better alternatives is still ongoing.
Those dealing with takeaway services will be forced to find alternatives to their plastic cups, cutlery and food carriers. Also, chefs may need to use non-plastic storage materials like cling film. Although they might not have found all the alternatives by the end of this year, this trend will stick around. Who knows, they might even have a solution by 2020 if the pressure and demand for sustainable alternatives persists.
The Push Towards Calorie Counting
In the UK, Public Health England is on a mission with the government to cut childhood obesity. They have proposed guidelines of putting in place calorie caps on all sandwiches, ready meals and restaurant meals. This has not been received so well by some chefs. According to them, people go to the restaurant to have fun and indulge and not start counting calories in their meals.
Although this might prove to be impossible for small restaurants, the mass market where large portions get served to customers might be forced to comply. People need to know the nutritional value of whatever they get served. This goes beyond the number of calories to salt and fat content in those meals.
Although the guidelines are still at the consultation stage, restaurateurs should know that they exist and consumers have their own expectations that need to be met. This type of legislation will have far-reaching impacts throughout the developed world, encouraging other governments to follow suit, including New Zealand.
Immersive Dining Experiences and Augmented Reality
With such stiff competition within the restaurant industry, there is a need to embrace innovative ways to help each businessperson set their restaurant apart from competitors.
Restaurateurs should keep an eye out for upcoming technologies that make it easy to create immersive experiences for their customers. By using augmented and virtual reality, restaurants can easily alter their diners' meal experience.
For example, diners will be able to make live previews of the restaurants' menu items, seeing a 3D rendering projected onto their plates before they make their orders. Since this technology is fast becoming easier to use and is less costly than ever before, its integration into the restaurant industry will surely prove to be valuable for most restaurant owners.
The Future of Algae as Food is Blooming
For centuries, seaweed and other types of algae have continued to be used in eastern cuisines. However, the western world has also started catching up on the delicacy through sushi and spirulina, among other healthy foods.
Algae include a wide range of distinct marine vegetables that come in unique flavours. They are normally used in broths or as condiments.
Using seaweed will see restaurants meeting the demand of multi-sensory dining as well as offering environmentally sustainable foods. Now, who wouldn't like that?
The Growth of Predictive Menu Ordering Technology
Although this technology has been in use for a number of years now, it's likely to embrace by more restaurants in 2019/20. Some of those expected to adopt it include franchises and stand-alone restaurants.
In simple terms, predictive ordering technology involves doing an analysis of the sales history of a given restaurant as well as its ordering patterns. This helps in making accurate predictions of the items that need to be in stock the coming week.
If restaurants use an accurate system such as predictive ordering, they'll be in a position to automatically submit orders, minimise food wastage and lower the possibility of forgetting to order required items.
The best thing about this trend is that it will help restaurant owners to save money, time and the stress of trying to keep up with the orders.
Restaurants of the Future
These are some of the trends to look out for in 2019/2020 for those working in the restaurant industry. If restaurants can keep up with at least some of these foodie trends, they will definitely have a headstart over their competitors as the new year, and appetite for new dining experiences, come in.
However, running a busy restaurant is a challenge at the best of times. It makes good financial sense to enlist the help of professional workplace hygiene specialists like Alsco to keep your restaurant in top shape so you can focus on giving your customers the best possible dining experience.
Photo: rawpixel