Serving customers, returning a profit and giving back to shareholders used to be enough in old-school business management.
Not anymore! Modern up-and-coming businesses are shifting the focus on leaving a legacy.
What this means is that businesses are reevaluating the overarching strategies for the benefit of the community at large.
The impact of day-to-day business operations on the environment and the community is a trending topic among New Zealand modern businesses. Not only because these trends are up to the minute.
But because this is how you build a sustainable business in the contemporary world.
It's about leaving the world a better place. Yet, supporting your local community also makes good business sense. Leaving one's stamp in the community sphere is becoming increasingly important to today's customers. Companies are under the magnifying glass of massive global and local audiences.
Sustaining our business is what we do, but what gives us a sense of purpose is sustaining human life. Today we're looking at what Alsco does to do just that.
Alsco Backing Community Projects and Initiatives
Alsco fosters its company core values by putting them into practice. We're a proud supporter of Auckland Rescue Helicopter Trust (ARHT) and are a part of the mission sponsorship for more a decade already.
We take pride in supporting many other local community initiatives and organisations, too. Being committed to making things better for everyone, we're actively involved in helping the community – New Zealand and overseas.
Back in the day, 50 years ago, when Alsco was starting out in New Zealand, the community played the key role in making Alsco what it is today. This is the way we like to give back. Here are some of our community engagement and charity activities so far:
Annual support of the ASB Classic tennis tournament
Fundraising for the Auckland City Mission Cook-Off charity event, tending to the homeless and less privileged
Gifting products of no commercial use to Medical Aid Abroad, City Mission, Shine and SPCA through Alsco's First Aid Products Repurposing Program
Passing along used bed linen and blankets to the needy
Donating supplies to New Zealand organisations, such as St John Ambulance Cadets, New Rising Foundation and Elevate Christian Disability Trust
ARHT's Mission
The Auckland based Westpac Rescue Helicopter's mission is not to let anyone in the Auckland community end up stranded. It provides a well-qualified, efficient aeromedical service.
A powerful sense of mission underpins everything these guys do. And they cover a wide range of activities. From providing emergency air ambulance and accident casualty transport to rescue searches and airlifts.
The crew line-up consists of experienced pilots, paramedics and crewmen. These guys are watching over Aucklanders 24 hours a day, 7 days a week, 365 days a year.
A large number of successful interventions makes being a part of ARHT's mission a delight for its supporters.
ARHT's Amazing Lifesaving Stories
ARHT keeps creating amazing happy end life stories miles away from Hollywood happy ending cliches. Those people keep on turning the bad luck of many Kiwi people into good luck. And these plots never get overused. Or you get tired of hearing them.
ARHT has a collection of stories from people who are now alive to tell them. We've handpicked some of them for you.
Nathan's head injury
Just one wrong step made a truck driver Nathan Russell in need of the rescue helicopter help. Stepping out of his two-metre high truck while transferring some work gear inflicted major head injury on Nathan.
The injury was bad enough to require an urgent neurosurgery. And hadn't it been for the ARHT's emergency transport service, Nathan may not have survived.
David's cardiac arrest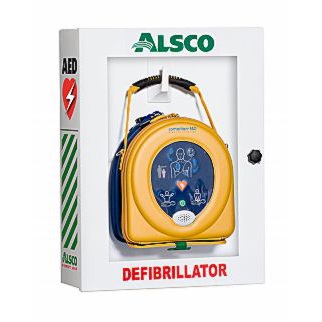 David Willis, the father of two has survived a severe cardiac arrest against all odds while on his Omaha Beach holiday. The event took place while David was beach-jogging at the break of the day.
Luckily for him, he didn't have the beach all to himself as he had been expecting. Since AJ Hazelhurst and his wife Julie were just taking their two dogs for a walk. It was their regular.
But what helped David beat the odds is that Julie took her mobile phone with her. It was by a stroke of luck, as this wasn't what she would normally do.
Using the AED app on her phone, Julie pinpointed the location of the nearest defibrillator in the local surf club. A lifesaver arrived with the defibrillator and helped shock David's heart back to the action.
That's when ARHT crew touched down at the site of the accident and helped resolve this true lifesaving drama successfully.
High On the Idea? Jump On Board and Get Behind ARHT
Alsco is passionate about being a part of worthwhile causes like this. Lending financial support to ARHT gives our company a strong sense of mission. We're bound and determined to show care and concern for our community.
And we're no less determined to build on this legacy in the future.
Being only partially Government funded, Rescue Mission relies on the Auckland community support. Individual and corporate sector donations are vital in making ARHT push forward.
So, if you feel stirred to action and want to hear more uplifting stories with lives being saved, you should become a supporter. If you do, your contribution can save someone's life, as the funds go directly to a specific mission flown by one of our helicopters.
With ARHT every cloud has a silver lining. Help make this proverb become our future reality too. We take pleasure in spotting each ARHT's rescue chopper cropping up in the Auckland sky.
Become a part of Mission Sponsorship yourself and join us in knowing you are a part of something truly great.
Also, everyone's invited to fly the flag for ARHT to ensure these amazing guys keep on taking to the skies saving people's lives.
Photo courtesy of Wikimedia Commons by Stephen Witherden