Why do the majority of business owners prefer the idea of corporate uniforms?
An employee can be located on the factory floor, work as a service provider or be a part of a huge financial corporation.
What remains important is the choice of workwear they use.
Especially the choice between the logo work clothes or the adoption of a DIY policy.
It's All in the Appearance
The client is always right, the saying goes. High standards are expected from professional services and a consumer's trust is affected by the choice of employees' work clothes.
Imagine a worker dressed in casual work attire offering you his help. Then imagine another one wearing a neat uniform. The first one is the actual certified electronics expert and the other one is a novice. Yet, people usually conclude otherwise.
Consumers are more likely to place their trust in the person with a company logo on the shirt front. It is true that first impressions generally last. Why not dress professionally to make sure that impression stays positive?
Research confirms the idea of uniforms helping by providing visual clues to the company's degree of professionalism. The consequence of this is that a consumer will have a higher degree of confidence in that company.
Uniformed, logoed work clothes build a 'front-of-mind consciousness' in the consumer, and consequently a higher degree of confidence in the company.
Image Wear as an Effective Branding Tool
Admittedly, uniforms are associated with specific types of industry, like the food and health sectors (restaurants, food processing, hospitals), and public services (police, military). But research has confirmed the overwhelming advantages of adopting a corporate uniform in almost every sector.
The idea that image wear is an effective branding tool is a widely held belief in developed economies.
The Western Workwear Report, published by Frost & Sullivan in 2010, revealed that UK companies spend an estimated €640.9 million on uniforming their workers. It's a major investment that places the UK high on the corporate uniform and logoed workwear table. In Western Europe, the industry is worth an estimated €3.2 billion, and projections suggest it will grow by 3.3% annually until 2016.
Benefits of Corporate Uniforms Among Workers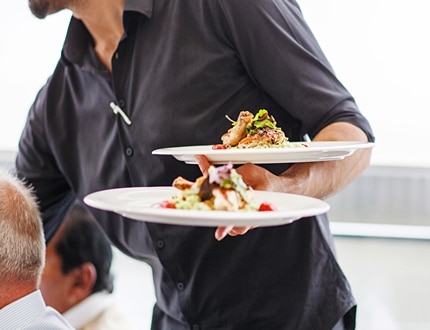 There are many other benefits to using a corporate uniform. Consumers are not the only target. It has been proven that wearing corporate uniforms increases attention spans amongst workers. Positive outcomes are numerous:
Better quality work and increased productivity
Higher creativity levels
More resourceful approaches to managing in-house issues.
According to research published in the Journal of Experimental Social Psychology, work clothes influence worker performance. It is said that even their behaviour and attitude can change.
According to the research, wearing a lab coat can increase attention to detail, which is what laboratory scientists are required to have.
The research has also shown that it is important for the workwear to be appropriate to the job role. A painter given a lab coat showed no improvement in performance nor quality of work.
It is as important that a worker feels comfortable in their work clothes as it is to include a company logo in the design.
What Are the Practical Advantages?
There are also practical advantages to having uniformed work clothes. This is especially true for large companies with multiple divisions and departments.
First of all, it is important for workers to feel part of the company. Uniforms achieve this. In turn, this feeling improves workers' creativity, concentration and overall performance.
For example, a major garden centre might have their nursery staff wear green polo shirts, their furniture staff wear yellow polo shirts, and their warehouse and delivery staff wear blue polo shirts. The clothing design is the same, and all staff wear the same company logo, but the image wear distinguishes in each department.
What About Using DIY work clothes?
No one can claim that a DIY work clothes policy is all that bad! In most cases, it depends on the employer. A particular work branch might be more reliant on individuals. Thus, using DIY work clothes is completely reasonable (though often there is a dress code).
Companies could be dependent on both teamwork and interaction with the public. For them, corporate uniforms are extremely important.
However, it is unlikely for a law firm to demand that all lawyers wear the same "corporate" suit with the firm's logo on it. No magazine publisher would expect their investigative journalists to wear the company logo while interviewing people or researching news pieces.
Only the right kind of corporate uniform can accomplish a wide range of demands. Competitive sectors need to project a professional image to a consumer public. Why? Because the public expects a high level of professionalism from them. It is also important to build confidence in standards or work, hygiene and honesty.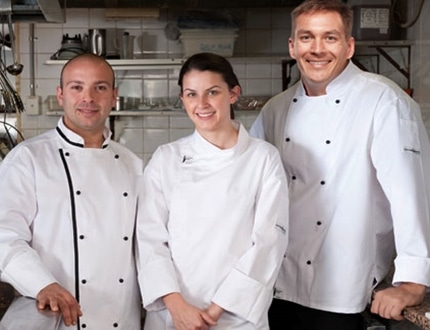 In the end, a company can be judged by the image wear they adopt. Just as it is possible to reveal an employee's character by the quality of their handshake.
Alsco Uniforms Improve Both Performance and Customer Service
It is widely known that well-maintained and designed uniforms go a long way. They can boost employees' self-image, morale and performance at work.
Here at Alsco, we offer a range of industrial workwear and work uniforms that combine style and comfort with durability and safety. We want to ensure your staff look and feel their best in their perfectly fitting workwear.
If you would like to know more, give us a call to find out all the details. Grab yours now!