A Formula One racing team is the perfect blend of precision, planning, and execution. When that race car pulls into the service bay, everyone knows where they need to be and what they need to do because literally, every second counts.
How would your team, in your workplace respond to an accident or emergency?
Compared to that Formula One team, do your employees or colleagues know where exactly they need to be or what precisely they need to do when something goes wrong and every second is precious?
A health and safety plan is so much more than backside-covering compliance paperwork. Your workplace health and safety plan should outline how your team will respond in an emergency when the pressure is on.
Tailor Your Health and Safety Plan to Suit Your Business' Unique Hazards
Every business faces unique challenges based on their location, industry, and tools of the trade. That means your health and safety plan must be customised for you, to reflect your business and circumstances.
You can't copy someone else's plan and hope it will perfectly work for you, as well. Dedicate some time to discussing the unique hazards you're likely to face in your business, so you can figure out how your team should respond.
Involve Your Team Members in Your Health and Safety Planning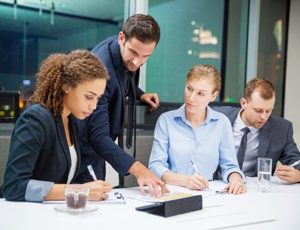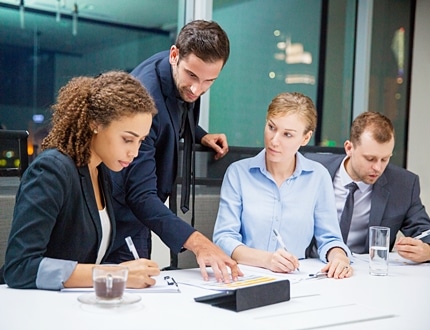 In order to be truly effective, your team should be involved in your health and safety planning.
Just as the managers of the Formula One team listen to the crew members on the ground, you should ask your team about what would improve their working environment.
Research shows that businesses who place a heavier emphasis on involving their team in health and safety experience greater staff retention and more positive working environments.
One way you can engage your employees in your operational health and safety plan is holding regular Toolbox Talks.
Have a meeting, discuss a health and safety issue and what they should be looking for. You can find examples of Toolbox Talks and meeting agendas on the Take 5 Health and Safety Stationery website.
Ensure Proper Disposal and Easy Accessibility of All Your Health and Safety Equipment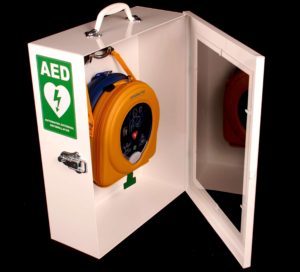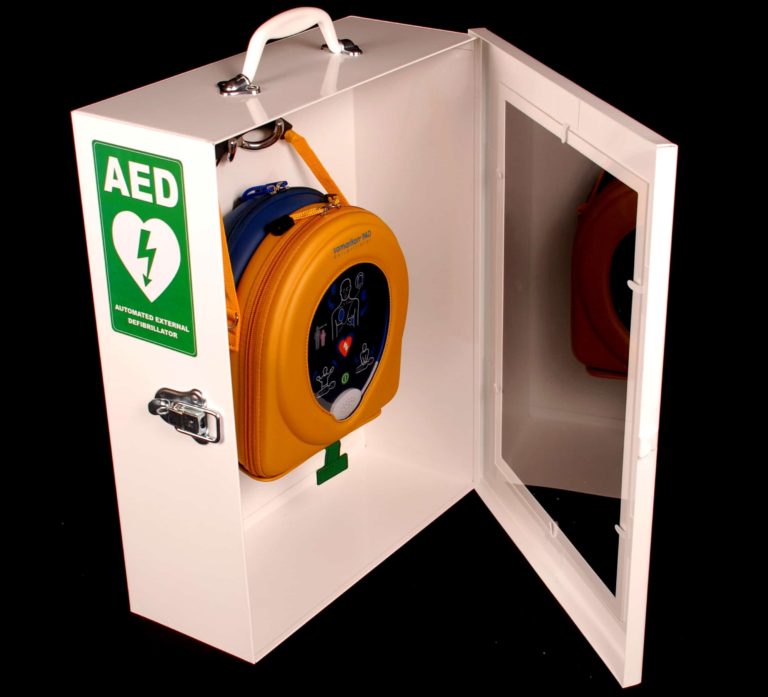 When every second is invaluable, does your team know where the first aid kits or fire extinguishers are located in your business? Do you even have first aid kits and fire extinguishers? When was the last time they were checked, itemised and refreshed to make sure they are current?
If your business has company vehicles, does each car, truck and van can hold its own fire extinguisher and first aid kit? After all, accidents can happen anywhere at any time, and it pays to be prepared when every second count.
Your health and safety plan should set the standards and expectation across the whole team, so regardless of where an accident takes place, all the health and safety gear you need is easily accessible and readily available.
It's encouraging to see more defibrillators installed in malls and public places, and that most first aid training these days covers how to use one. When suffering a heart attack or cardiac arrest, you must not waste a second.
The sooner you can get to those people with a defibrillator, the greater chance you have of saving their lives.
Your health and safety plan may also cover keeping your business hygienically clean to prevent the spread of sickness and disease. Proper disposal of sanitary equipment will protect your employees, the environment, and generally reduce the risk of infection.
Find a Reliable Partner and Work Together to Your Mutual Benefits
All 'Formula One' racing teams have partners – companies who provide operational assistance to keep you going around the track faster, and better than ever. Think of Alsco and Take 5 Health and Safety Stationery as your health and safety partners.
Alsco can take care of all your first aid needs, from first aid kits to portable defibrillators and all of your sanitation requirements. Involving Alsco in your health and safety plan means they can provide the first aid, safety and sanitation equipment you need, along with a regular maintenance schedule to keep your business health and safety compliant.
If you're not sure where to start with your health and safety plan, or your business has undergone some changes, and your plan needs to be updated to suit, contact the team at Take 5 Health and Safety Stationery. Most of our health and safety stationery range can be customised to your industry, and we can even provide cloud-based systems tailored for your business.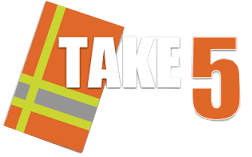 Get your workplace Formula One ready! Between Take 5 Health and Safety Stationery and Alsco, we can help your business prepare and execute a health and safety plan that actively involves and protects your team.
As a precision, performance racing crew, everyone will know what to do, when to do it, and have the right tools at hand. After all, from racing pit crews to accidents and injury or matters of life and death, every moment is worth its weight in gold.
Alsco would like to thank Take5 for this article. Take5 are OHS consultants that help small to medium-size businesses maintain workplace safety.
Photo: Voltamax