The shortest day has passed, so it is time for an update on the activities of Alsco Charitable Donations.
All the Branches and individuals did their best and made valuable contributions of stock.
The objective is to pass on as much of this surplus product to as many good homes as possible.
It is very worthwhile to help those in need and assist Alsco to reduce what is sent to landfill.
Efforts of Alsco and De La Salle College Students for MAA
So far, in 2016, Alsco has continued the association with MAA (Medical Aid Abroad). They have supported 8 developing countries already this year, including:
many of the Pacific Islands
Zambia
Uganda
East Timor
MAA has moved into a new home, called Costley House, at Greenlane Hospital. This time, they needed a little bit of help with the moving, so Alsco gladly responded. Alsco provided a truck and some volunteer labour to help in the big move.
Alsco was not the only one to assist. It was great to see about a dozen young men from De La Salle College turning up to help. Participation in the school service program is a requirement for all students at De La Salle.

The boys' help is very valuable to the people that benefit from it. On the other hand, these young men also get a lot out of this experience. The boys gain valuable social and leadership skills which will help them in their futures and make them better citizens of New Zealand.
Committing to Help the Auckland City Mission
This year, Alsco Auckland has made a commitment to the Auckland City Mission, again.
Namely, once a month, 4 employees spend the day at the Mission Distribution Centre, putting together food parcels and sorting clothes.
Hard-working people at Alsco are always looking for opportunities to help out more. During the time spent working at the Mission, Alsco staff, including Gavin Smith, found new ways Alsco could help. Alsco acted on these and a lot of good came from it.
Alsco now provides sheets and First Aid Kits (made up using our surplus stock) for their Crisis Care Centre.
[b3_row]
[b3_column lg="6″ md="12″ sm="12″ xs="12″ ]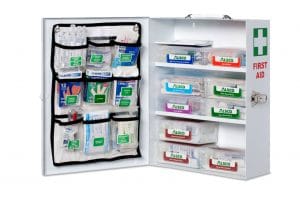 [/b3_column]
[b3_column lg="6″ md="12″ sm="12″ xs="12″ ]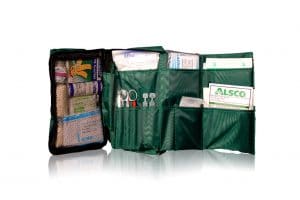 [/b3_column]
[/b3_row]
Crisis Care provides the bare basics to set up families moving into new accommodation. Hopefully, these sheets and First Aid Kits will make them feel a bit safer and a bit more comfortable.
New Chance to Help: Auckland SPCA
Earlier this year, there was a meeting with the Auckland SPCA in order to figure out some ways Alsco can help. The first idea was to offer the First Aid products that they may be able to use. However, they already receive most of what they need from Hospitals and Medical Centres in South Auckland.
Still, SPCA needs fresh bandages for their animals. That is definitely something that Alsco can help with, since it is easy to rip the sheets into bandages.
So, all the damaged sheets now go to the SPCA. The damages include stains, rips, and holes, but they are still very much usable for the purposes of the SPCA.
New Commitment to SHINE: Sheets and First Aid Kits
Scott Bason and Gavin Smith had a very exciting meeting recently with Jane Dunn from the organisation SHINE. The aim of this organization is to provide 'Safe Homes in NZ Everyday' and they work closely with the Police and Hospitals.

It was staggering to hear the numbers of adult and child victims of domestic abuse that they deal with. It is great that Alsco is able to contribute to this cause in any way and help these people.
Starting this week Alsco is going to provide SHINE with sheets, pillow cases and First Aid Kits for them. This will be an ongoing relationship, similar to the City Mission Crisis Care.

The first placement was for 120 sheets and 200 First Aid Kits of various sizes. Visit SHINE website for more information. Moreover, you can learn there about different ways to help victims of domestic abuse yourself.
Other Alsco's Charitable Donations
Other organisations that Alsco has donated to in the past few months are:
Christian Youth Camps – this is an annual event at Poronui which Alsco has supported for the past four years.
Hurrah Dog Rescue – a charitable trust for rescue, rehabilitation and rehoming of animals.
Auckland Puppy Rescue – a charitable trust that rescues puppies and offers them training, socialization, health care and help.
Bethells Beach Life Guards – an organisation of both volunteer and professional lifeguards that keep the Bethells Beach safe for the public.
Pay it Forward – This is the second year of Alsco supporting this Foundation that helps families in need and promotes acts of kindness
Total of Donated Material
Alsco keeps track of its donated material to be able to make proper plans for improving the efforts. To everyone's great pleasure, numbers add up fast.
Not counting the local initiatives, in the last 6 months Alsco has donated:
281 First Aid Kits fully stocked with surplus products from our First Aid program
65 Cartons full of sorted First Aid products for overseas use
2 Large Pallets of Sheets to MAA (1x Tonga 1 x Samoa)
860 Sheets for City Mission and Shine
100 damaged sheets to SPCA and Dog Rescues.
Keeping Up the Good Work
People at Alsco continue to look for new organisations to talk to. Unfortunately, at times, when Alsco approaches an organization, it turns out that they are unable to help.
Not because there is a lack of initiative or will from both sides, but simply because the products that Alsco has to offer do not match the needs of that organization.
However, it is amazing how many people in NZ are doing good work on a voluntary basis for the worthy causes they are passionate about.
[b3_row]
[b3_column lg="4″ md="12″ sm="12″ xs="12″ ]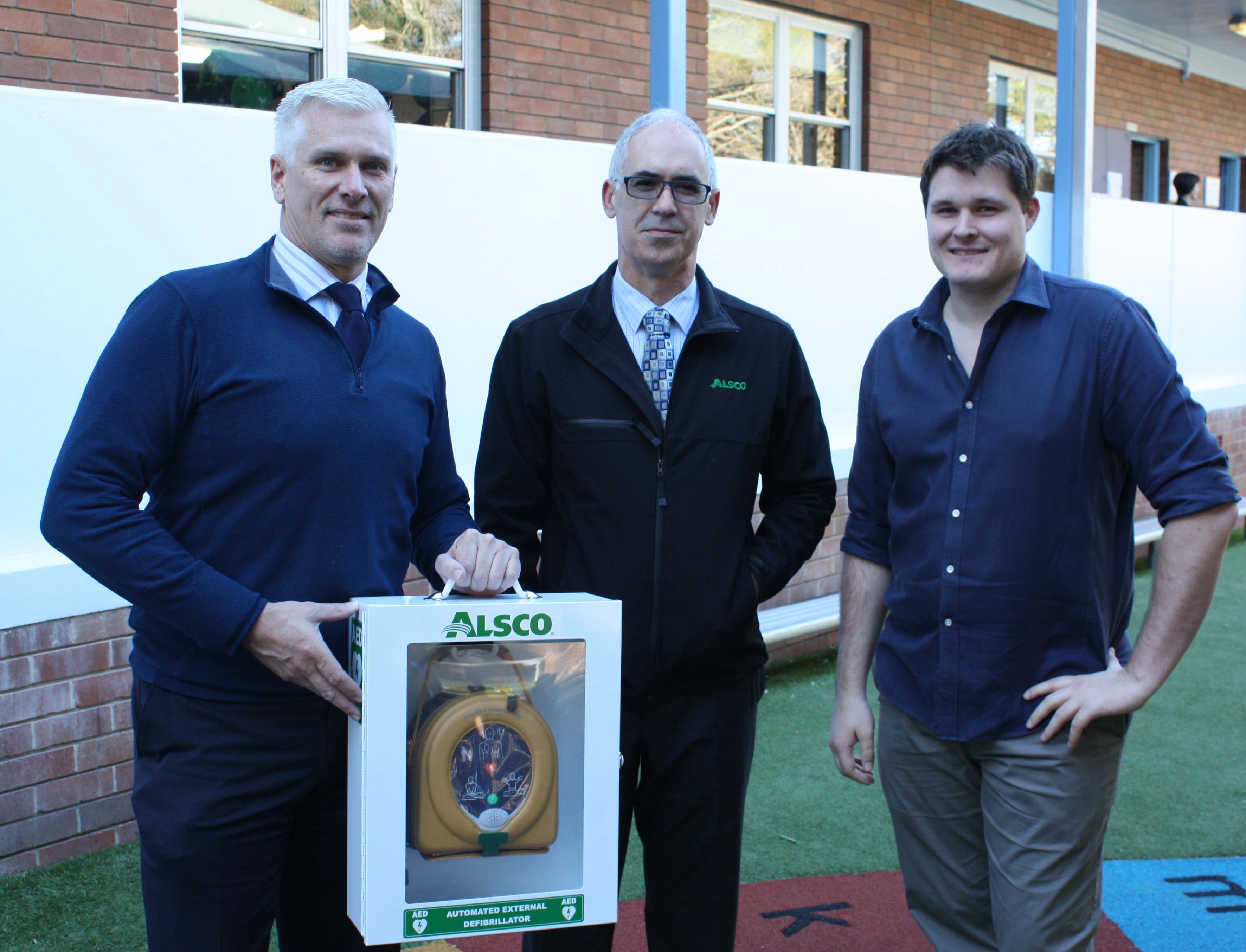 [/b3_column]
[b3_column lg="4″ md="12″ sm="12″ xs="12″ ]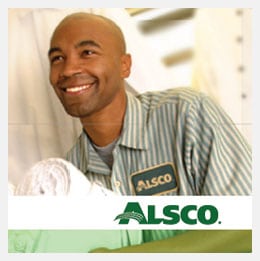 [/b3_column]
[b3_column lg="4″ md="12″ sm="12″ xs="12″ ]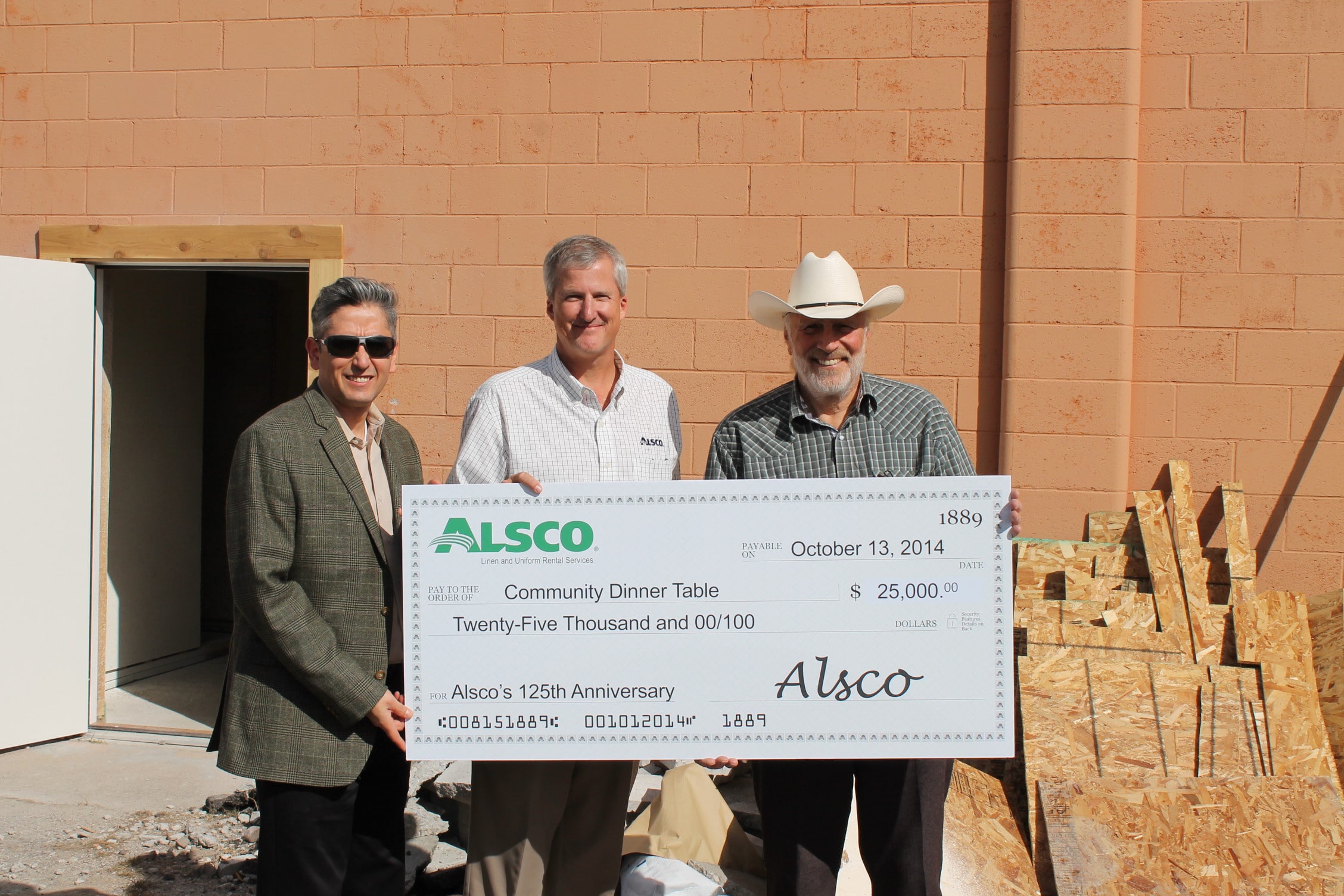 [/b3_column]
[/b3_row]
It is very rewarding to be part of the Alsco Charitable Donations program. Helping people in need, both here in New Zealand and abroad truly fills one's heart. That and seeing how appreciative people are for Alsco's support are the biggest prize one can hope for.
A Special Alsco Thanks to Pat – Our Ambassador
Pat Munro is the type of person everyone looks up to. She is brimming with passion for what she does and is always looking to help those not so fortunate in the world.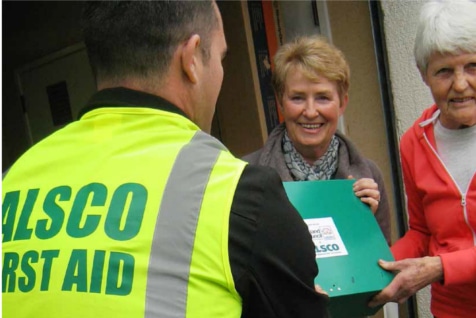 Alsco is extremely fortunate she has attacked the ambassadorial role with the energy and work ethic that defined her time prior to her retirement from Alsco.
Pat is happiest when busiest. She is expected to come every Thursday morning, but her car is at 'work' at Fresh & Clean Auckland much more often than that.
Always with fresh baking for our team, Pat spends hours sorting and packing goods she receives from the Alsco branches for reuse and repurposing.
Pat is not alone in her efforts. It is great to see other volunteers joining. Their help is precious, especially preparing the goods for SHINE. It is a worthy cause that makes a difference, right here in New Zealand.
Better yet, these hard-working volunteers have recycled surplus ripped or stained sheets into cot sheets for the cause. This is a fantastic way of recycling our old rental products.
At the same time, people are helping a good cause and reducing the waste.
Pat acknowledges the help she gets at her base in Kingsland, specifically thanking for the assistance from Scott, Susan & Albert.
Everyone at Alsco thanks you.
It is important to thank all the branches and people who contribute to the Alsco redistribution programs. The impact of these actions is very positive for the Alsco brand, and everyone is very proud of Pat and her entire team.
Alsco remains active in local communities too. If you want to feel good about our work, check out its results. Look at the long list of causes that benefit from Alsco's sponsorship.
If there is a new sponsorship arrangement missing here, please, contact Gavin Smith at gsmith@alsco.co.nz.
Photo Courtesy: Flickr Image by Leticia Bertin